The Mindy Project took off for Los Angeles this week.
Was it the best installment of Season 2? Not by a long shot. For example: why did Mindy only pack bikinis, a Kabbalah bracelet and tanning oil when she was JUST petrified of her boyfriend seeing her a two-piece?
But there were certainly some highlights, like seeing Peter trying to do an impression of Johnny Drama from Entourage and Kevin Smith showing up to be… Kevin Smith.
Danny getting up the alcohol-based courage to call his dad was also a big moment. How did it go?
Watch The Mindy Project online right now for the answer: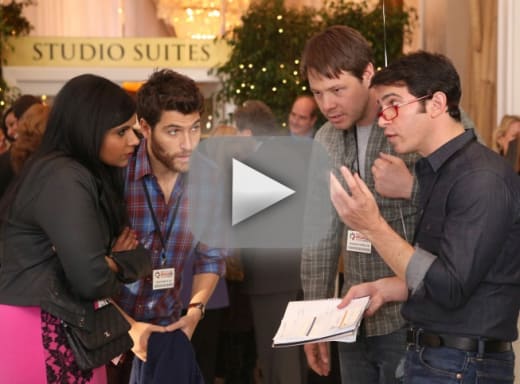 Matt Richenthal is the Editor in Chief of TV Fanatic. Follow him on Twitter and on Google+.