The murder of a famous magazine editor's assistant took Castle and Beckett back into the cutthroat world of fashion on Castle Season 6 Episode 14 but the twists and turns eventually turned personal.
All of these years later and Matilda King still remembered Kate Beckett. Not only because of her killer cheekbones but because she was the one girl who walked away when offered a high profile modeling gig.
But the murder of Matilda's assistant uncovers a case of corporate espionage that eventually led to murder.
In the middle of it all Rick and Martha check out wedding venues while Kate is given the gift of a wedding gown from Matilda King...but wearing it brings back memories of her mother.
Kate shares the sadness over her mother's absence with Rick and he offers to postpone the wedding if she's not ready. Her answer is just the opposite. She wants to move the date up to this spring!
If you missed a minute, you'll want to watch Castle online right here at TV Fanatic.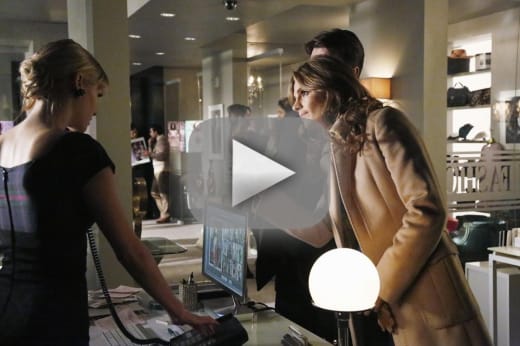 C. Orlando is a TV Fanatic Staff Writer. Follow her on Twitter.