Well. That was...odd.
Teen Wolf has been odd for a while now, and Teen Wolf Season 4 Episode 1 was no different. It's trying far too hard to be edgy when the success of the show rides on the characters and their witty dialog.
Thankfully, the premiere remained solid because of the new dynamic that was created by the loss of Allison. In her place stand both Kira and Malia and their inclusion works.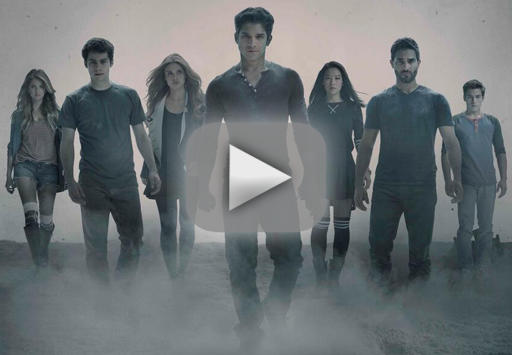 Interestingly, this would be a fine place for new viewers to tune in. If you're a newbie, raise your hand. With new main characters and the backgrounds of the Argent and Hale families explained in some detail, following along from that aspect wouldn't be that difficult.
Araya being a hunter who is willing to allow a True Alpha and his pack live is a unique choice. Should Scott take an innocent life, she'll be on his ass. But, for now, she just hopes they lead her to Kate.
Nothing that we learned about how Kate was changed was all that interesting, to be honest. She was never a beloved character so what she does from here forward will be what lasts.
Scott is a caring Alpha who puts his pack first. They didn't find Kate, but they found her captive, Derek. He just looks a bit... different. It was difficult to tell because the actor would have had to age since he last filmed, but it appears Ian Nelson is reprising his role as young Derek. He's a darn good match for Tyler Hoechlin. 
The life of the hour came from sharing with viewers how the gang will interact from here on out. I was surprised to find out that Scott didn't consider Kira his girlfriend (out loud, anyway). That seemed fairly clear before Allison died. Perhaps he withdrew a bit after her death. Given her last words, it would be difficult to fully embrace a new relationship so quickly.
Stiles has been trying to rip the wild out of Malia, but I'm glad he hasn't been completely successful. Her forthright behavior and admission she would leave Lydia behind (or eat her if hunting season was bad), as well as Kira if necessary, but never Stiles was cute. 
It turns out that Kira and Malia make a pretty good team. Will they be the new girl BFFs to follow on the show in place of Lydia and Allison? Their dance scene was at first awkward, then funny and finally sexy. Everyone enjoys two girls dancing sensually in front of a crowd, right? They also fought really well together and partnering in the desert proved they think in the same way. 
Now everyone is all up to date on what's happening with the exception of the secret Lydia has -- that Malia is Peter's daughter. When that comes out and how it will affect people should be interesting. 
It seems fairly obvious that Scott is ready to see past Allison and accept Kira as his girlfriend. Maybe they next time he heads into danger, she can send him off with a kiss instead of a quick hug and "be careful." 
Overall it was a great starting off point for Teen Wolf Season 4. Not the best and not the worst of episodes, but sitting well on the strength of the characters and their repartee. 
Were you surprised to see Derek's condition?
Carissa Pavlica is the managing editor and a staff writer for TV Fanatic. Follow her on Twitter.