Once Upon a Time Season 4 Episode 13 Review: Darkness On The Edge Of Town

Christine Orlando at . Updated at .
There was plenty of darkness lurking on Once Upon a Time Season 4 Episode 13 but there were also moments of light to make me smile. 
First off, Emma was wearing her badge and her brown leather jacket (although the red one does make more of a statement) and she was meeting up with Hook who brought her coffee. As any Castle fan can tell you, coffee = love.
As a matter of fact, Hook looked completely smitten with Ms. Swan and the kiss on the forehead when she left him at the library was one of the sweetest moments we've witnessed between these two.
As Hook and Belle commiserated over being taken in by the Dark One, Emma and Regina worked on finding the author of the book. 
It was good to see Regina back in the mayor's office. She belongs there and I think I hated that bird painting as much as she did. But my heart broke for her when she told Emma that she hadn't heard from Robin Hood since he left Storybrooke with his wife and son. I hope we don't go the rest of the season without hearing more from him. 
Belle was once again duped by her husband. I suppose some things don't change and although the spell he translated worked to release the fairies, it unleashed a hell beast. I loved Regina's reaction in this Once Upon a Time quote when they heard it's screeching outside the diner…
I suppose we should go out and see what's killing property values this time.

Regina
As Hook pointed out, this wasn't their first monster bash. As Emma's little yellow bug raced for the town line with the monster on its roof, I began to wonder if it was really after Regina or Emma. According to Mr. Gold, it's the latter. The beast goes after the person with the greatest potential for darkness. Just how much potential is hiding in Ms. Swan's heart?
I was really hoping that when Mr. Gold was banished, it would begin his own story of redemption. Unfortunately, if that is ever to happen it looks to be a long way off now that Gold is fixated on the author's ability to control their destiny. 
Mr. Gold: Our collective frustrations are because of his will not our missteps.
Cruella de Vil: I suppose that's better than blaming bad judgement and gin.

So, he's not taking any responsibility for his own actions but blaming it all on the way the author has written the book. That doesn't sound promising. 
Ursula, Cruella de Vil, and Maleficent were a fun additions to this evil cauldron, but I'm really looking forward to seeing Belle's reaction when she realizes that her husband is back in town. 
Also, what exactly happened back in the Enchanted Forest between Snow White, Charming and this evil trio that had Snow threatening to rip their hearts out if they ever spoke of it? Now that sounds intriguing. 
So tell me TV Fanatics, what did you think of the midseason premiere and don't forget to check back in next week for our review of Once Upon a Time Season 4 Episode 14.
And don't miss a minute of the magic. You can watch Once Upon a Time online any time here at TV Fanatic.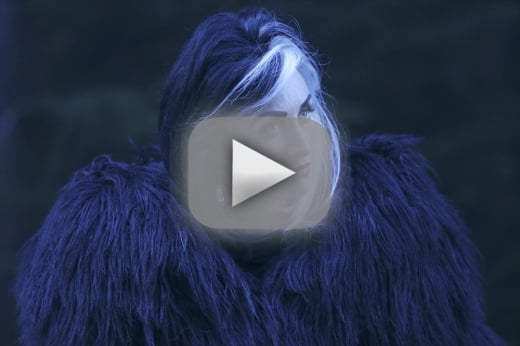 NOTE: Once Upon a Time Season 4 Episode 14 will be titled "Unforgiven" and will air on Sunday, March 8.
C. Orlando is a TV Fanatic Staff Writer. Follow her on Twitter.