Stalker Round Table: Is Ray Really Dead?
Paul Dailly at .
Well, that was a fantastic return.
Stalker Season 1 Episode 18 found Beth trying to escape from Ray. She succeeded and the TAU helped her in the end and it looks like he is gone, but is it for good?
Below, TV Fanatics Stacy Glanzman and Paul Dailly are joined by TV Fanatic super fan Amy. Read on as they discuss whether Ray is really gone, hopes for the final two episodes and how much they like Vicki Gregg.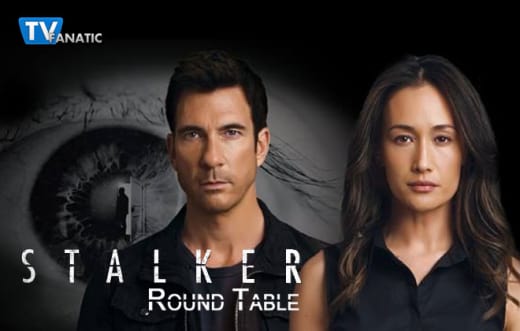 Is Ray really dead, or will he pop back up?
Stacy: This episode felt like a season finale, but there are still two more left, which makes me wonder if he might still be alive. Otherwise, I'm not sure how they can top this one in the finale.
Amy: I don't think he is really dead, but we may never know for sure since we only have 2 more episodes this season. I love this show and want a second season, but I think at this point it would take a miracle for CBS to renew it.
Paul: I think Ray is gone for the season, but if we get another run of episodes, I fully expect him to pop back up. He should stay dead.
Did the long break ruin the momentum for you?
Stacy: Not really, the episode brought me right back in as if no time had passed. The waiting sucked, but at least it was worth it.
Amy: Well, having it gone for almost 10 weeks did ruin some of the momentum for me. I did love this episode though, and thought it was very intense.
Paul: The break annoyed the life out of me, but I guess we had limited breaks early on in the season and if they kept going then the finale would have been in March, which would be a little weird for CBS.
What are your hopes for the final two episodes?
Stacy: I'm really not sure. Like I said, I don't know where they go from here. From the promo, it looks like something happens between Beth and Jack, but I'm not sure how I actually feel about that.
Amy: Just that we have two really exciting episodes/cases. The promo for the next episode shows Jack and Beth kissing, so maybe have them start dating. Maggie Q and Dylan McDermott are engaged in real life, so chemistry is already there.
Paul: I hope we get a little closure. Not too much, but just some sort of ending so that I'm not forever wondering what might have been. They owe us that, but I am not holding my breath.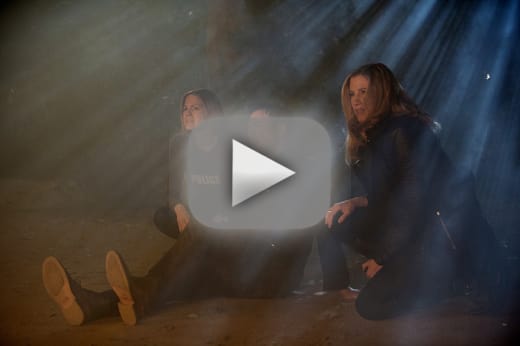 What are your initial thoughts on Vicki Gregg?
Stacy: She's smart. She knew her best card was to follow Jack and it paid off. I like her.
Amy: I like her. She is smart, good at her job, and gets along well with the team. Mira Sorvino is a great addition to the show.
Paul: She is a fantastic addition and it sucks that she's been added to the roster so late. I'd love to see more of her in the final two episodes.
Will Beth leave Michelle behind forever and have a fresh, Perry and Ray free start as Beth?
Stacy: I don't think she'll ever leave Michelle behind forever, nor should she want to. She needs to move on, but that's a part of who she is and as painful as it is, it makes her stronger. Plus she wouldn't want to leave the memories of her family behind.
Amy: I think that she will feel like a big weight has been lifted from her, but she will always be Michelle in her heart.
Paul: Yeah, she needs to move on and start a new, Ray-free chapter. Based on the promos, it looks like she's doing just that.
Remember you can watch Stalker online, right here on TV Fanatic. Get caught up on this solid freshman drama right now.
Paul Dailly is the Associate Editor for TV Fanatic. Follow him on Twitter.