In a word? D'OH!
After 26 seasons as the voices of endless beloved characters, Harry Shearer has been unable to reach an agreement on a new deal and will not return to The Simpsons.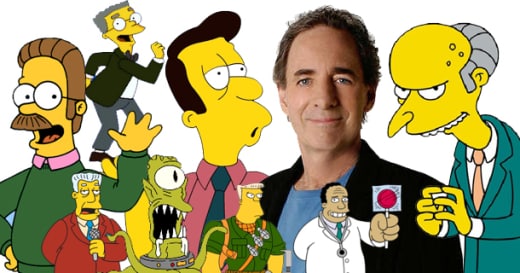 The veteran comic and actor - who is responsible for Kent Brockman, Seymour Skinner, Mr. Burns, Ned Flanders and Waylon Smithers - is leaving the show due to a contract dispute.
"Harry Shearer was offered the same deal the rest of the cast accepted, and passed," exec producer Al Jean said in a statement to the New York Times.
"The show will go on and we wish him well. Maggie took it hard. We do not plan to kill off characters like Burns and Flanders but will recast with the finest voiceover talent available."
Late Wednesday night, Shearer jumped on Twitter to confirm that his contract was not being renewed, writing:
"This because I wanted what we've always had: the freedom to do other work."
Last week, meanwhile, Fox picked up The Simpsons for Season 27 and 28.
The question now is this: Will The Simpsons quotes ever be the same coming from the mouth of someone who is not Harry Shearer?
Matt Richenthal is the Editor in Chief of TV Fanatic. Follow him on Twitter and on Google+.