ABC Midseason Premiere Dates: Once Upon a Time, Time After Time & More!
Paul Dailly at . Updated at .
If you were wondering what ABC had on the agenda for their midseason schedule, then wonder no more. 
The alphabet network announced a string of premiere dates during their panel at the TCA winter press tour.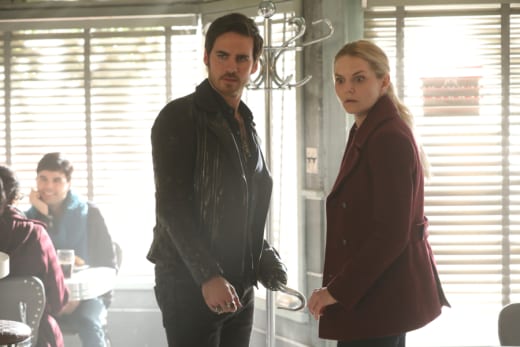 Once Upon a Time will return after a three-month hiatus on Sunday, March 5.
Time After Time will debut out of the magical drama's winter premiere. 
Time After Time will get a two-hour premiere, and will settle into the 9 pm slot for the the remainder of the season. 
This new series comes from Kevin Williamson - the man who brought us the likes of The Vampire Diaries and The Following. 
Sunday nights are tough to launch new shows, so we'll have to wait and see if the series can buck the trend.
American Crime will debut the following week, out of Time After Time. 
When We Rise is slated to debut Monday, February 27 and will air the remaining episodes each night through March 2.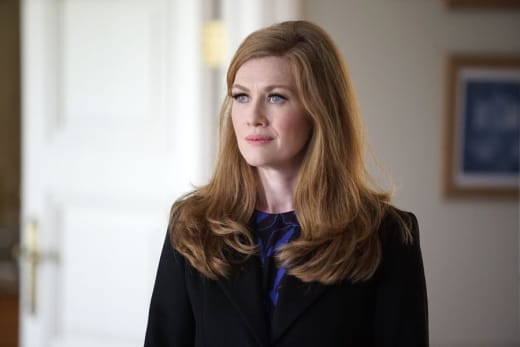 The Catch will return Thursday, March 9 after How to Get Away with Murder concludes for the season.
This will allow TGIT to stay intact until May. 
Additionally, Imaginary Mary will get sneak preview out of Modern Family on March 29, before settling into its regular time slot on April 4. 
Finally, the Abigail Breslin fronted Dirty Dancing remake will span three hours and will premiere May 24. 
Have a look at the list of premieres below...
Thursday, Jan. 26
8 pm Grey's Anatomy
9 pm Scandal Season 6
10 pm How to Get Away with Murder
Monday, Feb. 27
9 pm When We Rise miniseries (airs nightly through Thursday, March 2)
Sunday March 5
8 pm Once Upon a Time returns
9 pm Time After Time (Two-Hour Premiere)
Wednesday, March 8
10 pm Designated Survivor returns
Thursday, March 9
10 pm The Catch Season 2
Sunday, March 12
9 pm Time After Time (time slot premiere)
10 pm American Crime Season 3
Wednesday, March 29
8:30 pm Imaginary Mary (sneak preview)
Tuesday, April 4
9:30 Imaginary Mary (time slot premiere)
Wednesday, May 24
8 pm Dirty Dancing (three hours)
As previously reported, TGIT has been delayed by one week due to an ABC 20/20 news special. 
Also, Quantico will be moving to Monday nights in order to get a boost from The Bachelor. 
The show has collapsed in the ratings this year, but ABC is not ready to give up on it. 
The jury is out on whether it will actually manage to improve in the ratings, but stranger things have happened.
Still Star-Crossed, Ali: The Champion and Downward Dog will be scheduled at a later date. 
What do you think about the premiere dates?
Sound off below!
Paul Dailly is the Associate Editor for TV Fanatic. Follow him on Twitter.