Krypton & Happy Ordered to Series at Syfy
Paul Dailly at .
Syfy is looking to beef up its schedule with Krypton and Happy. 
The cabler announced that both series have been ordered to series for launches during 2017-2018. 
Krypton is a prequel to Superman that will be set two generations before the destruction of Superman's home planet. 
The series will follow Superman's grandfather as he attempts to repair the tarnished reputation of the House of El. 
With dark forces rising in Krypton, he will be forced to fight tooth and nail to keep his loved ones safe. 
David S. Goyer and Damian Kindler are developing the series. Goyer previously wrote and directed Batman v Superman: Dawn of Justice.
Cameron Cuffe is tapped to appear as Superman's grandfather, Seg-El. Georgina Campbell, Ian McElhinney, Elliot Cowan and Ann Ogbomo are also part of the cast. 
The order to series was essentially confirmed a few weeks back when a leaked teaser trailer for the series surfaced on the internet.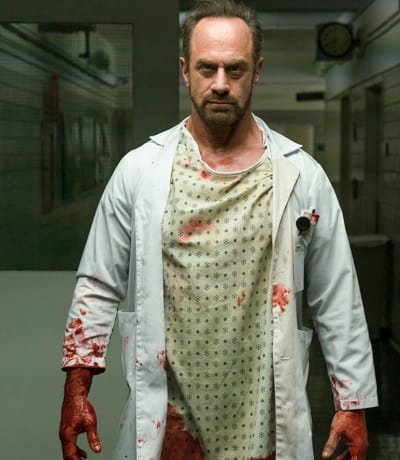 Meanwhile, Happy is based on a graphic novel. It stars Christopher Meloni as Nick Sax - a drunk and corrupt ex-cop who becomes a hit man.
His life is changed forever, however, when a hit goes wrong, and he stumbles upon an imaginary blue horse named Happy. 
Sound pretty interesting, right?
Syfy is also looking to work with George R. R. Martin, with the network ordering Nightflyers to pilot. Nightflyers will be adapted from Martin's 1980s novella of the same name. 
The series begins in the future, on the eve of Earth's destruction, with a crew of explorers making their way onto The Nightflyer. 
In case your wondering, The Nightflyer is a technologically advanced space ship. 
The aim of their mission is to find a way to save Earth. 
What do you think about all of the Syfy news?
Sound off below!
Paul Dailly is the Associate Editor for TV Fanatic. Follow him on Twitter.