Grant Gustin Breaks Silence On Andrew Kreisberg's Suspension
Paul Dailly at .
Grant Gustin is the latest CW star to open up about The Flash and Supergirl co-showrunner Andrew Kreisberg being suspended from his duties on both series after claims of harassment and inappropriate physical contact became common knowledge. 
At the time of the suspension, Warner Bros. TV Group released a statement to confirm the news.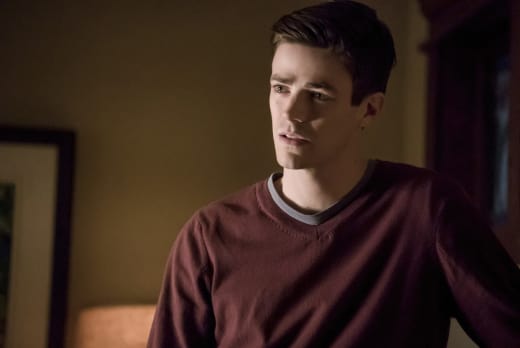 "We have recently been made aware of allegations of misconduct against Andrew Kreisberg," the statement begins.
"We have suspended Mr. Kreisberg and are conducting an internal investigation. We take all allegations of misconduct extremely seriously, and are committed to creating a safe working environment for our employees and everyone involved in our productions."
According to Variety, 19 sources were reviewed, and it emerged that Kreisberg made unwanted advances to several female colleagues, while making sexualized comments to and about the women. 
Kreisberg has publicly spoken out against the claims.
"I have made comments on women's appearances and clothes in my capacity as an executive producer, but they were not sexualized," he said.
"I have proudly mentored both male and female colleagues for many years. But never in what I believe to be an unwanted way and certainly never in a sexual way."
It makes sense that the leading man of The Flash would have something to say about the matter, and took to Instagram with a lengthy statement which speaks about the claims and the wider onslaught of allegations that have emerged from Hollywood of late. 
"I can sometimes forget that I live in a world where not everyone has the same rights and privileges as I do," his statement begins.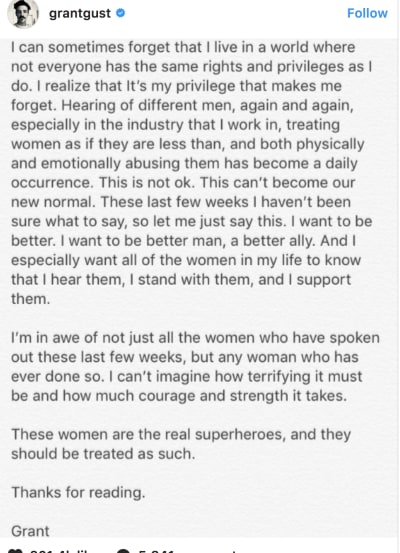 "I realize that it's my privilege that makes me forget. Hearing of different men, again and again, especially in the industry that I work in, treating women as if they are less than, and both physically and emotionally abusing them has become a daily occurrence."
"This is not ok. This can't become our new normal. These last few weeks I haven't been sure what to say, so let me say this. I want to be better. I want to be a better man, a better ally."
"And I especially want all of the women in my life to know that I hear them, I stand with them, and I support them. I'm in awe of not just all the women who have spoken out these last few weeks, but any woman who has ever done so."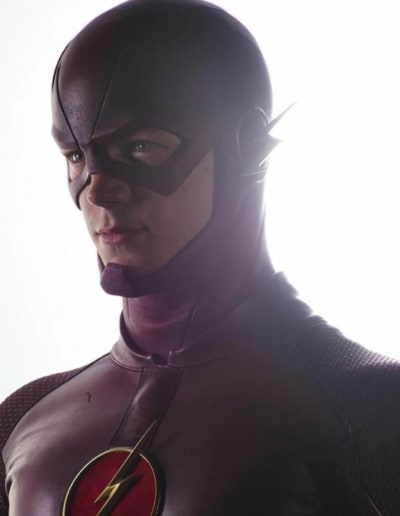 "I can't imagine how terrifying it must be and how much courage and strength it takes. These women are the real superheroes, and they should be treated as such. Thanks for reading."
Over to you, The Flash Fanatics. What do you think of this news?
Sound off below!
Paul Dailly is the Associate Editor for TV Fanatic. Follow him on Twitter.