Black Lightning Season 1 Episode 8 Review: The Book of Revelations
Paul Dailly at .
Was that the insight we needed to take this show more seriously?
Black Lightning Season 1 Episode 8 finally revealed the truth about Gambi, and it was about time.
If you watch Black Lightning online, you will already know that his true allegiance has been in question.
That is all thanks to him telling Jefferson things on a need to know basis. Whether he's been having secret meetings with Lady Eve or heading out on missions without Jefferson knowing, it's been painful to watch. 
The moment Lynn realized how long Green Light has been in Freeland, the cookie crumbled. It was clear there was going to be a link between it and Gambi's arrival in town. 
Lynn has zero tolerance for BS, and that's why I'm thankful she figured out there was more to his past than he was telling. Gambi opening up to Jefferson must have been tough. 
Related: Once Upon a Time Canceled!
What he revealed was a lot to process. The ASA were the ones who brought the vaccine into town, and they did it to keep everyone in line. 
It's bizarre there was not a more rigorous testing process on willing individuals. It showed just how little the ASA thought of the people of the town to just go ahead and mess with them. 
While Gambi showed up in town on business, you could tell he was cut up about his role in Alvin's death. Alvin was a mere lamb to the slaughter with the information that was leaked to him.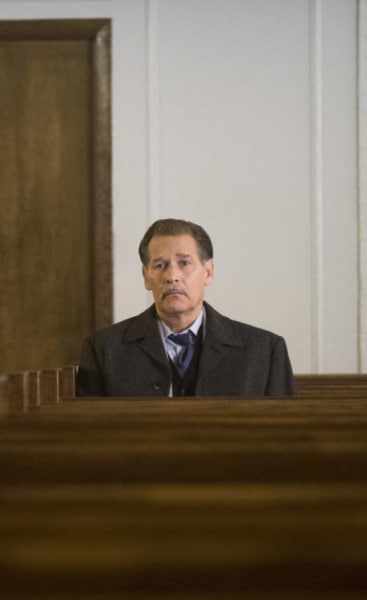 There was no way anyone (aside from Gambi!) would want that information to hit the media. That's what put him in Tobias' crosshairs in the first place. 
With five episodes left of Black Lightning Season 1, Gambi is going to spend some time on the outs with those closest to him. Jefferson is pissed, and rightfully so. 
Gambi should not have waited that long to 'fess up. That's not what friends are for, and Jefferson is going to struggle to rebuild trust with the man he seen as his mentor. 
Yes, they will make things right with one another in due course, but the more likely pathway to that will include Gambi helping Lynn, Anissa, and Jennifer in their time of need. 
Related: Black Lightning Review: Who Died?
It was excellent having Anissa and Jefferson team up to get the information they needed, but I liked Jefferson's plan to stop Anissa from acting first and thinking later. 
This attempt at framing me. You know what it proves? I'm getting under someone's skin.

Jefferson
The way she was going to destroy that wall could have taken a good chunk of the building down with it. That would have been more trouble than it was worth. 
What if she found herself in a situation with a string of civilians hiding out? They would likely be seriously injured. That would go against everything a superhero stands for. 
Luckily, she did come through in the end when she saved Jefferson from the nuclear weapon turning into a bomb. That came out of nowhere.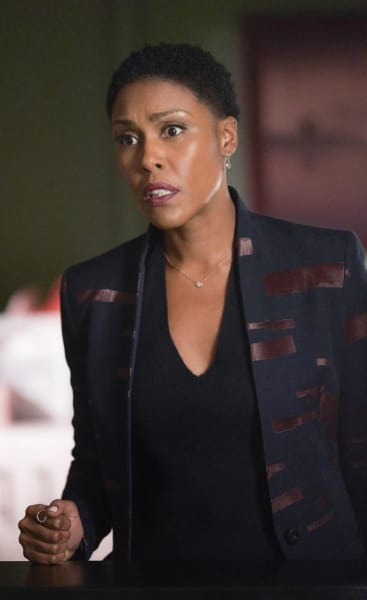 I thought for sure the man had been sent to dispose of the gun. While that was indeed the case, I didn't think that would involve him being blown to smithereens in an attempt to cover up how Lady Eve really died. 
Oh, yes. That significant death rocked the community like no other. If the media is to be believed, she was a pillar of the city.
The media has a knack for manipulating the real story to create a narrative that will shock people. Jefferson needs to stay away from his suit for the foreseeable future. 
It would also be silly for Anissa to suit up with the ASA now out to take down all of the metahumans. 
Jennifer learning about her powers could not have come at a worse time. Remember how Anissa was when she learned about hers? 
Well, Jennifer will likely want to head out and check out her strengths and weaknesses. It's only natural, but there's the whole issue with the ASA out on a rampage. 
I don't even know what to make of what's going on with Lala and LaWanda. Lala is struggling to get accustomed to being back in the land of the living, and I'm not sure the ghost manipulating him is even LaWanda. 
Why would she side with the man who made her last days alive unpleasant? There's a lot we don't know about what's going on in Freeland, and it wouldn't hurt to get some clarity in the coming weeks. 
"The Book of Revelations" was another decent episode of this freshman CW drama. The show has lost some of its early spark, but it is still a decent show. 
Once Jefferson and his two daughters fight crime together, it should pick the pace back up. 
What did you think of the episode? Was it too soon to confirm Jennifer's powers after Anissa revealed all to her parents?
Hit the comments below. 
Black Lightning continues Tuesdays on The CW. 
Paul Dailly is the Associate Editor for TV Fanatic. Follow him on Twitter.