If you're of a certain age, Happy Days was the show that spawned the hits of the era.
One of those hits focused on two women trying to make their way any way they could. Laverne & Shirley is where our love affair with Penny Marshall started.
Penny Marshall passed away in her Hollywood Hills home last night at the age of 75. She began her career playing a woman bucking the system, and she never slowed down.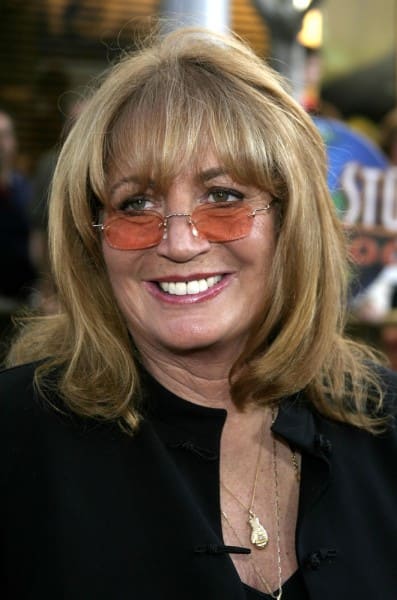 Laverne & Shirley was hardly Marshall's first acting credit.
Her first part is uncredited as a dancer on the Jackie Gleason show in 1953. From there, she went on to several movie roles and supporting parts in a plethora of hit TV shows of the day such as That Girl, The Bob Newhart Show, Banacek, The Odd Couple and Mary Tyler Moore.
It was in 1974 that she landed the role of Laverne DeFazio on Happy Days, a series created by her brother, Garry Marshall.
Over the years, she played the part of Laverne alongside cohort Cindy Williams as Shirley Feeney for eight years on Happy Days, the successful spinoff they toplined together, Laverne & Shirley, as well as an animated series, Laverne & Shirley in the Army.
The characters also made appearances on other Happy Days spinoffs including Mork & Mindy and the Fonz Hour.
Despite being one of the most well-known actresses of her generation for a role people remember decades later, Marshall was never nominated for an Emmy, although she was nominated for three Golden Globe Awards for her portrayal of Laverne.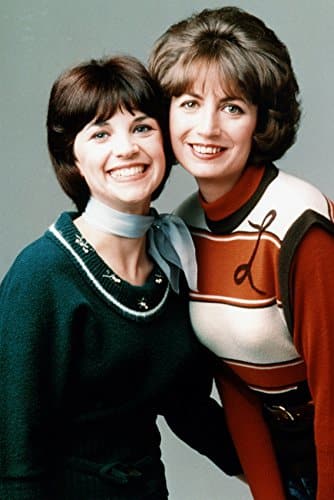 Marshall, who died from complications of diabetes according to her publicist and was also diagnosed with brain and lunch cancer in 2009, was surrounded with people who inspired her.
She directed four episodes of Laverne & Shirley while working on the series, but it wasn't until 1986 that the directing bug really hit her.
After taking over at the last minute for when Jumpin' Jack Flash lost its director in 1986, Marshall went on to direct the first of her two biggest hits, both which starred Tom Hanks.
Under Marshall's direction, Hanks did some of his best work as a young boy who went to sleep dreaming of being a man and awoke in a man's body.
Marshall became the first woman to direct a film to break the $100 million gross mark. That was 1988. In today's dollars, it's closer to $200 million.
Awakenings, starring Robert DeNiro as one of many patients who suddenly awaken after years in a coma-like state, was Marshall's next movie. While it wasn't a blockbuster like Big, it proved Marshall didn't only have a knack for comedy when the movie was nominated for Best Picture at the Academy Awards. 
A League of Their Own in 1992 coupled Marshall again with Hanks for a historically based movie on women's baseball also starring Geena Davis, Rosie O'Donnell, and Madonna. 
It, too, broke the $100 million box office.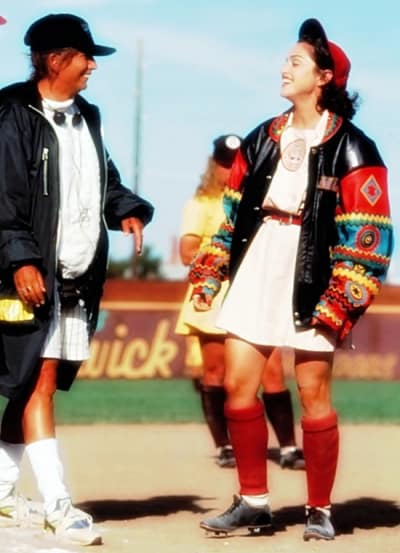 Marshall was an independent woman with a daughter named Tracy who got to know her older brother, Garry, at the time she needed him most.
She was married to Rob Reiner from 1971 to 1981. 
She has a documentary, Rodman, in post-production, and continued to act through 2016 on shows such as The Odd Couple and Scooby Doo! and Kiss: Rock and Roll Mystery.
Marshall was a great talent and role model for a generation of women and will be missed.
Carissa Pavlica is the managing editor and a staff writer and critic for TV Fanatic. She's a member of the Critic's Choice Association, enjoys mentoring writers, conversing with cats, and passionately discussing the nuances of television and film with anyone who will listen. Follow her on Twitter and email her here at TV Fanatic.