The Blacklist: Mozhan Marnò Reacts to Shocking Exit
Paul Dailly at .
If you're still reeling from the shocking twists from The Blacklist Season 6 Episode 13 and The Blacklist Season 6 Episode 14, then we have some news that should help soften the blow. 
Mozhan Marnò took to Instagram on Friday night to confirm she was out of the NBC series, and more importantly that she made the decision to exit.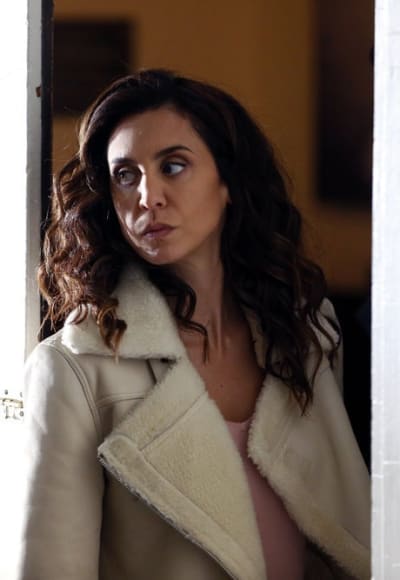 "Five years ago, I got a call from my manager telling me I got the role of Samar on The Blacklist," she said in a statement on the social media website. 
"Almost overnight, my life changed. It has been an amazing experience; I have made mistakes, I have made friends, I have grown. I've been in the room with some incredible people."
Related: The Blacklist Season 6 Episode 14 Review: The Osterman Umbrella Company  
"And, every time I get on the subway in New York, someone affectionately yells out, 'Yo, Samar!' But, last summer, I decided that I was ready for my next chapter, and the producers very graciously granted my request to move on from the show," the popular actress continues. 
"And so, tonight, my life changes again."
"As my last episode airs, I just wanted to express gratitude to my colleagues, my producers, and the fans of the show: thank you. It's been so much fun. @nbcblacklist."
If you watch The Blacklist online, you know that Marnò's final episodes revealed some stunning developments prior to Samar's exit. 
We learned at the top of The Blacklist Season 6 that Samar never fully recovered from a car accident that left her underwater for quite a while. As a result, her brain was starved of oxygen. 
On Friday's two-hour installment, Samar learned that she had vascular dementia, a condition that was giving her a series of mini-strokes that would make her brain essentially waste away.
This meant Samantha's memory was going to worsen, and her handlers at Mossad ultimately decided that putting a hit out on her would be the best foot forward. 
Related: The Blacklist: Fate Confirmed By NBC
The company felt like Samar's memory woes would come back to bite them down the line. A mercenary group called the Osterman Umbrella Company decided to follow up the hit, and Samar realized she needed to leave town. 
Aram decided that he would be leaving with her, but Samar was adamant that his life would not be ruined as a result of his association with her, so Red helped her escape all on his own.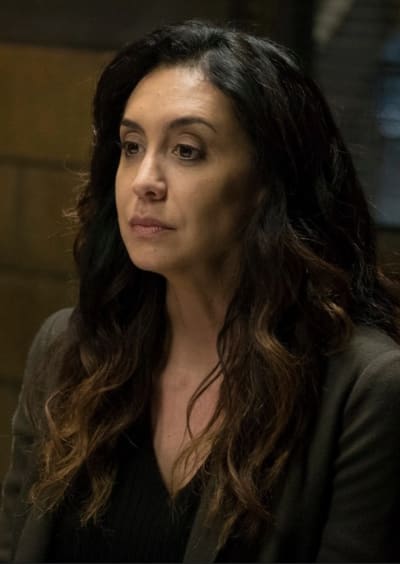 "I love you, Aram," Samar told her fiancé while on a flight out of the country. "I won't let you slip away."
What did you think of the episodes?
Do you want Samar to pop back up down the line?
Hit the comments below. 
The Blacklist airs Fridays on NBC. 
Paul Dailly is the Associate Editor for TV Fanatic. Follow him on Twitter.