American Horror Story Season 9: FIRST DETAILS!
Paul Dailly at .
American Horror Story is throwing it all the way back to 1984 for its upcoming season. 
Ryan Murphy shared some details about the season on Instagram early on Wednesday morning. 
He shared a teaser video which shows a masked figure chasing a young woman through the woods.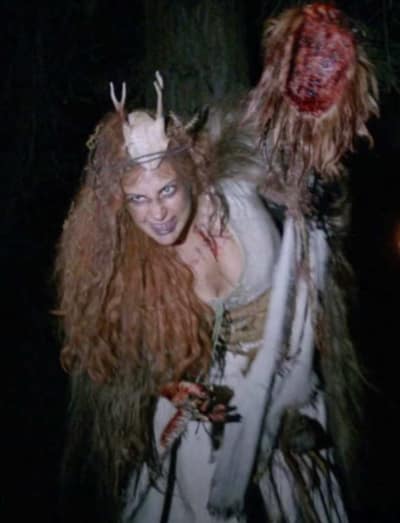 The masked figure puts his dagger through the cabin door the woman hides behind. 
We are then given the season's title:
American Horror Story: 1984
Could we be in for Friday the 13th-themed season? Quite possibly, but the show has a way of subverting expectations. 
Related: American Horror Story Season 8 Episode 10 Review: Apocalypse Then
There will likely be a whole lot of other teases that could change what we think is going to happen. 
Here's the full video. 
American Horror Story debuted in 2011 with Murder House, followed by Asylum (in 2012), Coven (2013), Freak Show (2014), Hotel (2015), Roanoke (2016), Cult (2017) and Apocalypse (2018).
There were rumblings that the upcoming season could be Apocalypse 2, but that appears to have been scrapped, or held for down the line. 
The FX series was dealt a blow of epic proportions yesterday when it was announced that it would no longer be able to compete in the Emmys as a limited series.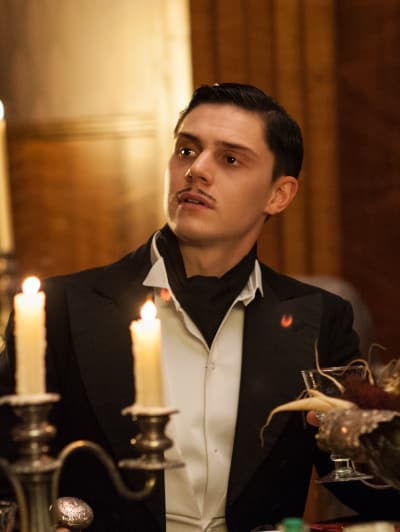 Instead, it has been shunned to the more competitive drama categories, and it does make sense. 
American Horror Story Season 8 - aka Apocalypse featured characters from multiple seasons of the show, taking the whole limited series aspect away from it because of the continuity of storylines from prior seasons. 
The video also revealed that the show will be returning in the fall, sticking with the usual launch window as the seasons that came before it. 
While casting is yet to be confirmed, it has been revealed that Evan Peters is sitting out of the ninth season entirely. 
He has played various roles over the course of the series. 
Remember you can watch American Horror Story online right here via TV Fanatic. 
Paul Dailly is the Associate Editor for TV Fanatic. Follow him on Twitter.