NCIS Season 16 Episode 19 Review: Perennial
Paul Dailly at .
That was a lot of drama!
On NCIS Season 16 Episode 19, there was a shooting at a hospital, a blast from the past for Sloane, more Ziva intrigue, and a big decision from Gibbs. 
We have a lot to unpack, NCIS Fanatics.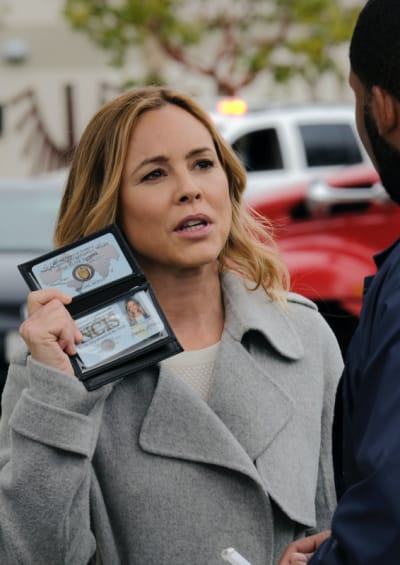 The shooting at the hospital actually helped "Perennial" move along at a brisk pace. It was a busy outing.
Sloane making an exit from the scene early on was a real shock. There was nothing to suggest that she was too close to anyone at the hospital before the shooting. 
You made your choice. You don't get to show up at my door now and pretend that you care.

Faith
Introducing her daughter Faith was a good idea because it gave Maria Bello a meaty storyline to sink her teeth into. 
Related: CBS Sets Finale Dates for Blue Bloods, NCIS, and The Big Bang Theory
It was difficult for Sloane to be in the same room as her biological daughter. There's no getting away from that, but Sloane worried that something terrible was going to happen to the girl she gave up all those years away.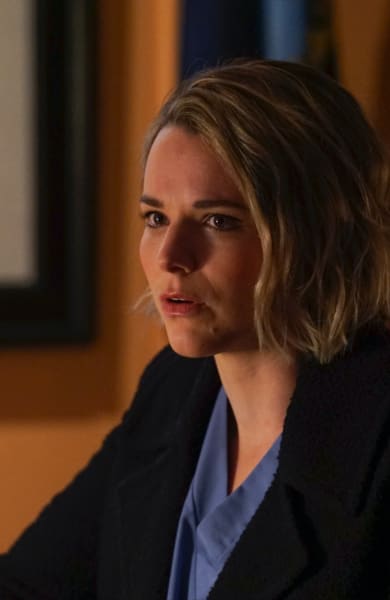 The revelation that Faith already knew her mom came out of nowhere. I figured Sloane was going to reveal everything by the end of the installment, and for an argument to break out. 
However, Faith was just as resourceful as her mother, despite their differences. Sloane made a decision to try to explain to her daughter why her life was much different when she gave her up to a new family. 
Related: Enjoy UNLIMITED access to thousands of Movies and TV shows with Amazon Prime Video. WATCH ANYWHERE. CANCEL ANYTIME!  
The glimmer of hope for the mother and daughter to forge a relationship came in the form of a photograph of the only time they met each other. Sloane's motherly instincts kicked in when the questions surrounding the shooter gathered steam, and she wanted her daughter to be safe. 
Something tells me this storyline is going to take us through the end of NCIS Season 16. 
The case of the week was a run of the mill one. There were hints that Evan was going to be a murderous individual, and there were differing views on how to deal with him. 
In the end, he was a worried kid who thought he was doing the right thing to get his brother out of jail. He was doing all of this for his family, and shooting Mosley was an attempt to take the voice of someone who opposed to his brother's freedom away. 
The funny thing about hope. When she gets into your blood, she never leaves you.

Land Lady
The most intriguing aspect of the case was that Sloane was the one who called the fact that Noah was protecting Evan every step of the way. She knew fine well that there was more to it than they were first looking at. 
The good news is that Evan was apprehended in the end, but there was some Ziva drama thrown into this case of the week.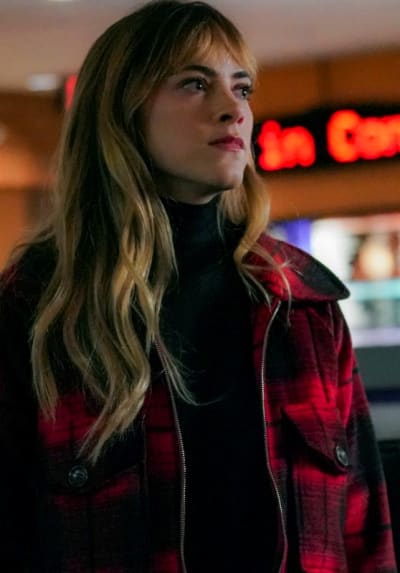 Bishop is desperate for answers. She's willing to move mountains to get some clarity on the matter, and that's why she essentially ambushed Gibbs in the hospital. 
She wanted to put him on the spot to get confirmation that the digging she's doing is not all for nothing. 
If you watch NCIS online, you know that Gibbs has not exactly been open and honest with Bishop. She could tell he's been lying to her since the whole mystery started. All she wants is confirmation of Ziva's fate.
Related: NCIS Season 16 Episode 18 Review: Mona Lisa
But Gibbs is probably under strict orders to stay quiet. If Ziva's family is really at stake, then why would Gibbs telly anyone about her not being dead? This is all assuming that Ziva is alive and that someone is not messing with Bishop. 
It's entirely possible that Bishop is going to be left disappointed by the end result in all of this. Cote de Pablo did not leave the series under the best of circumstances, and if CBS managed to lock her in for another arc, it's the type of news the network would want to promote to drum up the ratings. 
If Ziva is alive, the chances of us laying eyes on her are slim to none. Bishop is resilient, and she may have had some setbacks, but she's not going to let this blip throw her off the case. 
If you know, I need you to say it.

Bishop
It was an interesting decision for her to keep the secret office. Bishop is sure there's something is going on there, and she probably thinks that the closer she is to the place Ziva once frequented, the more likely she is to get some solid answers. 
Gibbs burning the "no going back" rule was quite the surprise. He strikes me as a by the books type of person, and if he's lasted sixteen seasons with these rules, it seems like he's making a mistake.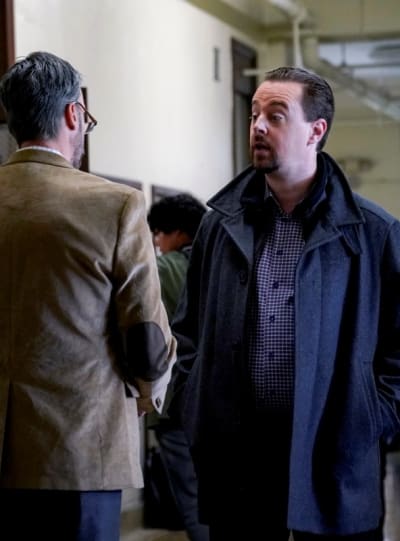 McGee picked up on the change, and if the preview for NCIS Season 16 Episode 20 is any indication, it looks like Gibbs could be taking a break from his role as the head of this team. 
"Perennial" was a decent episode that was bogged down by having too much going on at the one time. The show needs to have more well-balanced storylines because this installment was a bit all over the place. 
What did you think, NCIS Fanatics?
NCIS airs Tuesdays at 8/7c on CBS. 
Paul Dailly is the Associate Editor for TV Fanatic. Follow him on Twitter.