NCIS Season 16 Episode 23 Review: Lost Time
Paul Dailly at .
There's a lot we still don't know about Gibbs. 
The back half of NCIS Season 16 has been all about shedding light on the hero of this story's past, and NCIS Season 16 Episode 23 continued to give us at home more insight. 
He's been changing rules of late, and the final straw for the team appeared to be that he bailed on them while working on a mission.
Gibbs is in a dark place, and there's no easy way for him to bounce back. That's why he turned to Grace. The past is starting to eat away at him. 
Leaving the team to work on a mission alone is out of character, and proves just how far he's fallen. 
Related: Enjoy UNLIMITED access to thousands of Movies and TV shows with Amazon Prime Video. WATCH ANYWHERE. CANCEL ANYTIME!  
Telling Grace everything was not the best move. How do we know he can really trust her, especially with the news that he killed someone?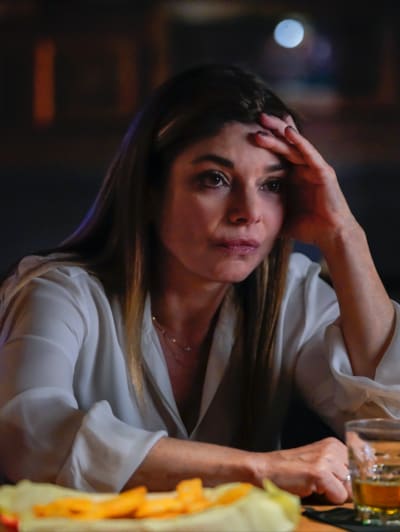 The issue for Gibbs is that he's letting every little thing get to him, and that's not a good thing to do when the team you're supposed to be leading is starting to question your leadership. 
If you watch NCIS online, you know that everyone is usually on board with Gibbs. That's changed, and the team is especially concerned about the fact he killed the man who killed his family. 
Everyone is understandably struggling to process the revelation, and it's making for some tough scenes. 
Torres: L-E-G slide nap, you don't have to bite my head off.
Bishop: I wasn't biting your head off.
Torres: It felt like a bite.
Bishop: Wasn't a bite.
McGee: Sounds like a fight.
Bishop: Nope, nobody is fighting or biting.
Torres: I have the audacity to tell Miss. Cranky Pants over here about my killer workout in the gym.
Bishop: All I said was no bragging before my coffee which doesn't make me cranky, just not quite awake.
McGee: You're not sleeping either?
Bishop: Why, you two?
McGee: It's kind of hard to sleep ever since...
Bishop: Since the Gibbs thing.
Torres: What Gibbs thing?
McGee: The thing he told us that we all agreed not to talk about again?
Torres: Oh, please, come on. It's nothing.
Bishop: Seriously? Killing a man in cold blood is nothing?
Torres: It's not just any man. He killed the man who killed his family. The same thing any of us would do.
Bishop: Yeah, would want to do, but in reality...
McGee: Now I just keep wondering what he expects us to do about it.
Torres: But, I mean, dude. He didn't tell us so we would do anything. Gibbs has been doing nothing for years. Look, all I'm saying is that if he's unfazed, maybe we should be too.
Bishop: That's the thing: He's not unfazed. If anything, he's extremely fazed, it's been so much wider lately.
McGee: Yes, quietly distracted.
Torres: Gibbs is always distracted. The only ones distracted are you two. Just forget it, alright?
Gibbs: Forget what?
Torres: I forgot.
Gibbs going MIA was not predictable. He had never done anything of that manner before, and even McGee was worried about him.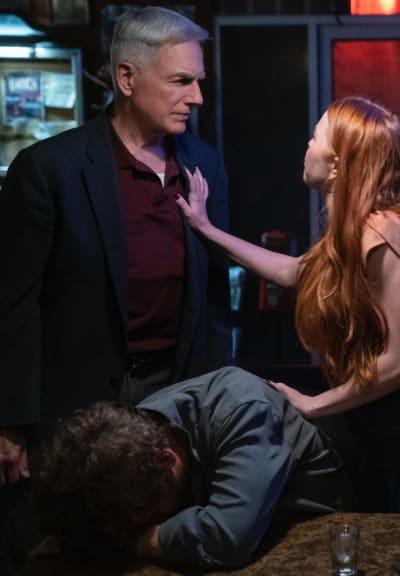 It's a difficult task, but the writers have really found a way to keep the character of Gibbs fresh. 
Related: NCIS Fate Revealed at CBS
It's no easy thing to keep storylines flowing after all these years. 
Now that Gibbs has come clean to Grace, coupled with his crazy actions, and that wild haircut, there's a chance he's going to be suspended from his job. 
He's all over the place, and everyone else has to think of the safety of the clients. 
Additionally, he feels like he has tainted his relationship with his three best agents after they learned the truth about him. 
It's not uncommon to think that people are looking at you differently after telling them a big secret. Gibbs has been harboring the secret for years, so it's a change of pace for it to be common knowledge to some of his nearest and dearest. 
The team does not know everything there is to know about Gibbs and a surefire way to get everyone back on the same page is to have it out with each other. 
Talk about being hoisted on your own petard, huh? ouch.

Palmer
It's possible Gibbs made a mistake by telling Grace. She's proven to be trustworthy before, but this was before Gibbs told her about the murder. 
I can't shake the feeling that the sudden reliance on the past means that someone is about to come back and shake up the dynamics.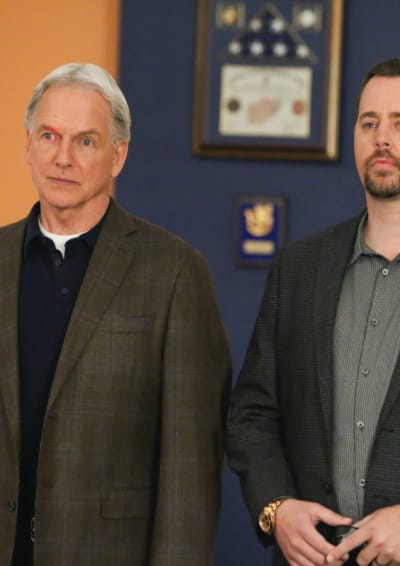 I waited the entire episode, holding out hope that Cote de Pablo returned in the final scene to kickstart the Ziva plot again. 
It's starting to feel like viewers were royally played to boost to the ratings, and that's not a good thing. 
There is still one more episode, but it's hard to imagine anything noteworthy happening with that plot given the way it has played out. If it turns out that there's been a sighting of someone who fits her description, then I'll probably be out.
Related: ABC Fall 2019 Schedule: The Rookie, American Housewife and More on the Move!
The way this whole plot has played out hasn't been the best, especially when there's no telling whether there's going to be any payoff.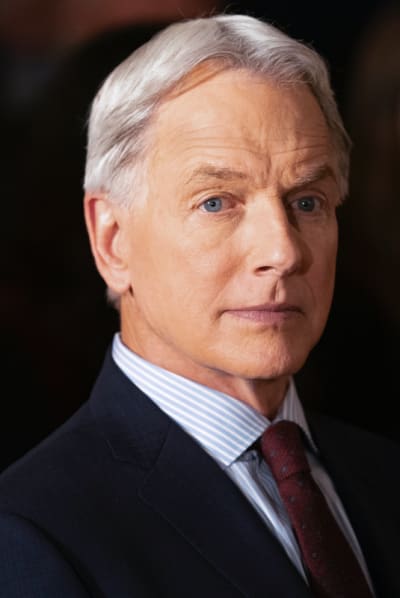 The case of the week was also on the strong side. 
The fake Lori took me by surprise. She effortlessly sucked me in, and I actually started to feel sorry for her. 
The stakes were high, and the twist that fake Lori was working with McCarthy came out of nowhere. I did laugh out loud when she tried to get Torres to go on the run with her. 
It was a bizarre development, but people pull crazy stunts when they're worried about their future. 
There would be a lot of unhappy fans right about now if Torres did agree to leave the team behind. 
"Lost Time" was a solid installment that kept me on the edge of my seat throughout. 
What did YOU think of it? Is Gibbs about to lose his job?
What do you want to happen in the season finale?
Hit the comments below. 
NCIS airs Tuesdays at 8/7c. 
Paul Dailly is the Associate Editor for TV Fanatic. Follow him on Twitter.