Fanatic Feed: NatGeo Casts More Astronauts, Ozark Adds Four & More

TV Fanatic Staff at .
Here is a wrap-up of all the news you need to know from June 14, 2019.
We have details on new roles for some TV Fanatic favorites, as well as word on the fate of L.A.'s Finest. 
National Geographic's space drama, The Right Stuff, is beefing up its cast.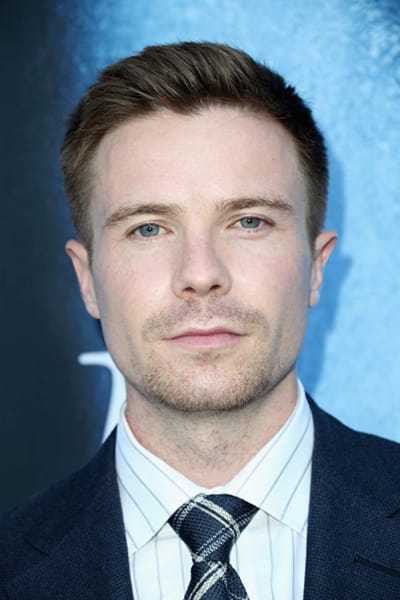 The drama series which focuses on the 1979 book of the same tame tells the tale of NASA's Project Mercury. 
The series previously cast Suits veteran Patrick J. Adams as John Glenn. 
The new additions to the series are Jake McDorman (Murphy Brown), Joe Dempsie (Game of Thrones), Aaron Staton (Mad Men), James Lafferty (One Tree Hill), Micah Stock (Bonding), and Michael Trotter (Underground). 
The series is slated to premiere in 2020.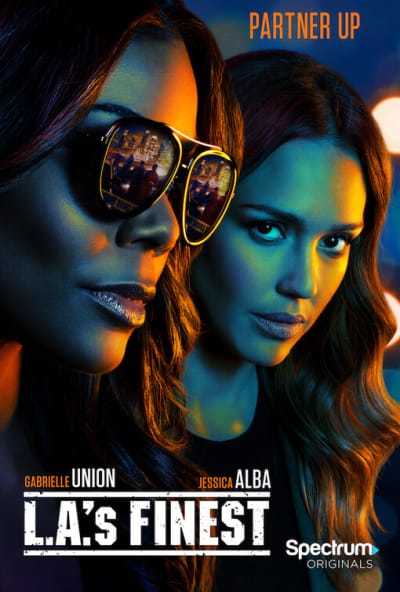 Meanwhile, there's some good news for fans of Spectrum Original's L.A.'s Finest. 
The Bad Boys spinoff has snagged a second season order. The series starring Jessica Alba and Gabrielle Union has not exactly gone down a treat with critics, the show is a big one for Spectrum. 
Related: LA's Finest Review: Fun But Not a Sure-Fire Lure for New Customers
It has marketable leads in Union and Alba. 
"We're thrilled L.A.'s Finest has resonated with our subscribers in such a major way. When I first saw the pilot — a show about two strong women learning to trust and support each other and still getting into plenty of trouble — I knew I'd follow them anywhere," said Katherine Pope, head of Spectrum Originals.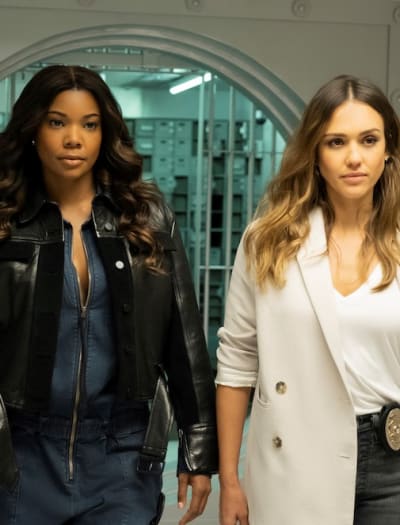 "Kudos to Gabrielle and Jessica, as stars and executive producers, along with creators Brandon Sonnier and Brandon Margolis and everyone else involved, for helping us launch our first original series and making the decision to greenlight a second season incredibly easy."
"We are overwhelmed by the audience's response to L.A.'s Finest," said Sony Pictures TV president Jeff Frost.
"Gabrielle and Jessica are brilliant together, and our incredible showrunners Brandon Sonnier, Brandon Margolis and Pam Veasey did an amazing job of crafting an action-packed and riveting season one."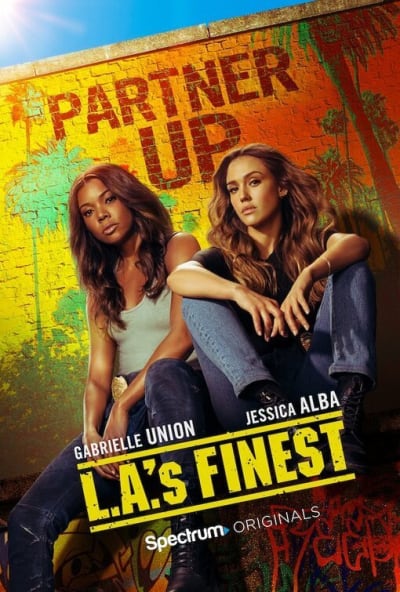 "We can't wait to work again with this amazing team of prolific and talented executive producers and dive into the next chapter for Syd and Nancy."
Related: Patrick J. Adams Cast as John Glenn in Nat Geo Drama
The renewal comes just days ahead of the first season's finale. It is slated to air on June 17 with a double-episode. 
Over at HBO, Lena Dunham, who previously lead the cast of Girls, is returning to the premium cabler. 
Per The Hollywood Reporter, Dunham is joining forces with Konrad Kay and Mickey Down for Industry, a brand new drama set in the world of international finance.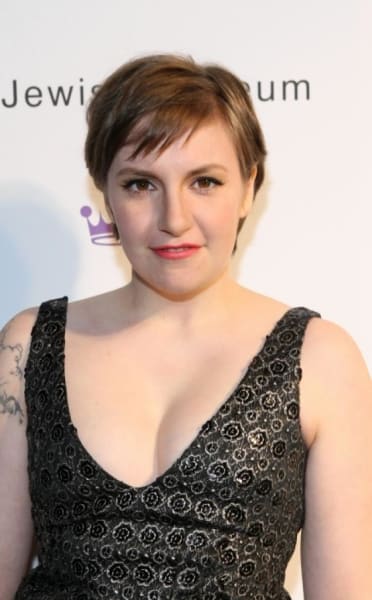 It's unclear whether Dunham will appear on the screen, but that should be revealed down the line. 
The series will actually be based on Kay and Down and their personal experience in international finance. 
It's all about a group of graduates who find that they are competing for a limited number of permanent positions at a bank in London. 
Kay and Down penned all eight episodes, while Dunham will direct the pilot.
To roll into the weekend, Hulu released another Veronica Mars trailer that packs a punch.
Not only will you see an incredibly ripped Logan Ecchols climing out of the ocean, but you'll see Dick going the Chippendales route, Veronica possibly ruining her relationship with aforementined toned Logan, and you'll get a good look at J.K. Simmons as Clyde.
Watch!
And because that isn't quite enough to round out the day, we have news on Ozark, too!
The story is getting underway for Marty and Wendy (Jason Bateman and Laura Linney) with a couple of new series regulars joining the cast of Ozark Season 3 by way of Netflix Marvel shows.
Ozark Season 2 Review: The Women Take Control
Tom Pelphry (Iron Fist) and Jessica Francis Dukes (Jessica Jones) have landed series regular roles.
According to Deadline, Pelphrey plays Ben Davis, Wendy's capricious younger brother.
Ben, arrives for an unannounced and inopportune visit. He quickly reminds Wendy who she used to be and who she was running from.
Dukes will portray FBI agent and forensic accountant Maya Miller, who comes to the casino with one goal, to take Marty down and do it by the book.
Other additions include Power's Joseph Sikora as Frank Cosgrove Jr. The hotheaded son of Kansas City mob boss Frank Cosgrove, Frank Jr. immediately clashes with Ruth when forced to work together in the new casino laundering business.
Felix Solis is Omar Navarro. As the ruthless leader of Mexico's second largest drug cartel, Navarro attacks his enemies with both brutal violence and psychological warfare — as the Byrdes will personally discover this season.
With the way Ozark Season 2 progressed, we know we're going to be in for one heck of a ride with the Byrdes when Season 3 rolls around.