SeriesFest Season 5: Discover What's Happening with Independent Drama Pilots

Carissa Pavlica at .
We already know that the process of getting a pilot to series is difficult.
We also know that even when a major network commissions a pilot for a series they're considering, most of them don't get greenlit for series.
So can you imagine how difficult it might be for an independent pilot to get seen by networks and find it's way to series?
SeriesFest is a non-profit organization dedicated to championing artists at the forefront of episodic storytelling.
Each June, SeriesFest culminates in a highly-curated and celebrated Denver-based festival and marketplace.
Dedicated to showcasing innovative episodic content, the annual festival also includes a musical performance and network screening at the world-renowned Red Rocks Amphitheatre, in-competition independent pilot screenings, panels, workshops, live reads, parties and network television premieres.
This year, Stevie Wonder played Red Rocks for the first time ever in conjunction with SeriesFest, and Usher joined him on stage. So, yeah. It's a big deal!
I had the opportunity to attend this year, and while I got to interview the cast of NBC's upcoming fall program Bluff City Law for all of you, the best part was watching independent pilots and hearing from and meeting those responsible for crafting them.
Bluff City Law Trailer: Jimmy Smits Returns to the Small Screen!
To that end, there is a competition for the best pilot as well as screenings of international shows and other vehicles that might never otherwise get seen by a US audience. As a lover of international television, SeriesFest is a must.
Speaking of international television, I'm also slowly typing up a lot of tidbits from an interview between Netflix Chief Content Officer Ted Sarandos and Mike Fries, Executive Chairman of Liberty Latin America for Liberty Global that is full of information you'll love. Keep an eye out for that.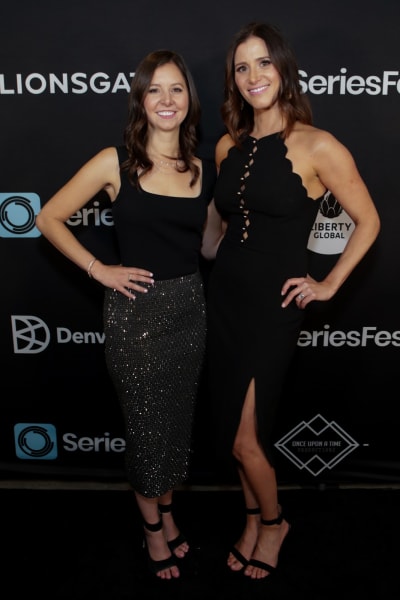 Because of other commitments and a 24-hour bug I got from hanging out in the rain (in Denver, can you believe it?), I didn't get to see all of the pilots or shows available.
So while I'll send you off to the winners of all categories at the bottom of this post, first I'll share with you what I saw that sparked interest.
During the first drama block, there was a fantasy element throughout and I was particularly moved by Edward's Miraculous Bookstore which came from Annabel Essink and Freek Zonderland of Perrault Pictures about a dusty bookstore that lures in a boy named Pim anxious about his parents' divorce.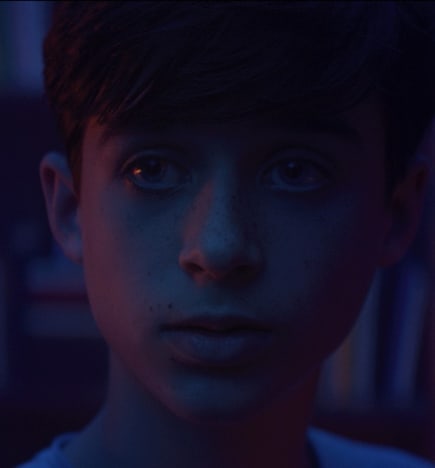 I enjoyed their passion and commitment to children and the use of fairytales to connect with them.
They were fully present at the festival and while I might not be the audience for children's programming, they have so many beautiful ideas that it's impossible not to root for them.
The theme of the second drama block was personal stories, and two captured my interest.
The first was Bagdad, Florida, from creator and director Matthew Fifer about three friends who head from New York City to Florida.
The series chronicles their escapades during their travels as they discover how far America has come and how far it needs to go.
Their representation and for trans people in particular is of note, and it doesn't take long to get a feel for the characters.
13 Most Positive Portrayals of Transgender People on TV
In what other show do you get a gender fluid protaganist named We'wha (from performer Freckle) fall for a staunch Republican?
One of my favorites from the festival is Inpatient, a loose-anthology series about people who find themselves in a New York psych ward.
From creators Yudho Aditya and Robert Walker Jeffery, Inpatient is like Orange Is the New Black, each episode would be told through the lens of a different character.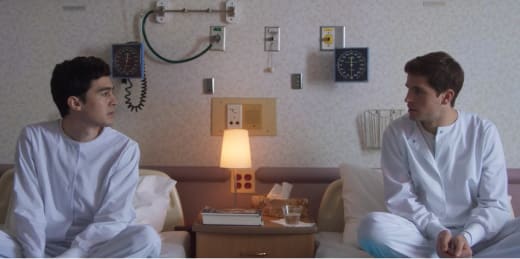 Although hailed as a drama, the episode shown was extremely funny. The type of comedy used when dealing with real-life, traumatic circumstances hit the mark.
The third drama block showed the intriguing pilot ON from creator and director Jamie Effros. 
19 Most Moving Mental Health Stories on TV
In the near future, a Device Addicts Anonymous meeting harbors 6 strangers consumed by their virtual worlds.
But when a new member joins the group, plagued by something beyond addiction, they all begin to suspect that their connection to the virtual, and each other may be more than coincidence.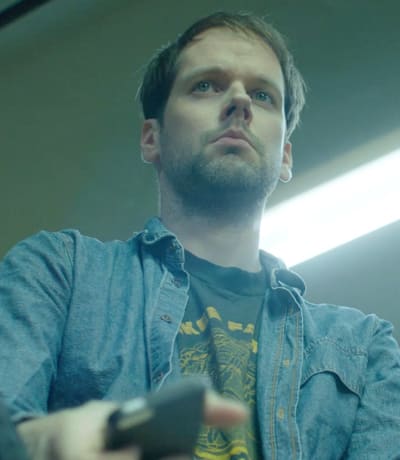 What this pilot did well was offer just enough information to hook you into wanting more.
Unfortunately for those there, the ending was an incredible stunner and now we want MORE.
The final drama that flipped my lid that also won best independent drama pilot and the audience award was Currency.
Apocalyptic thrillers are always of interest, but this one had a twist: the apocalypse is the failure of the nation's banking system. It took less than 17 days for all hell to break loose.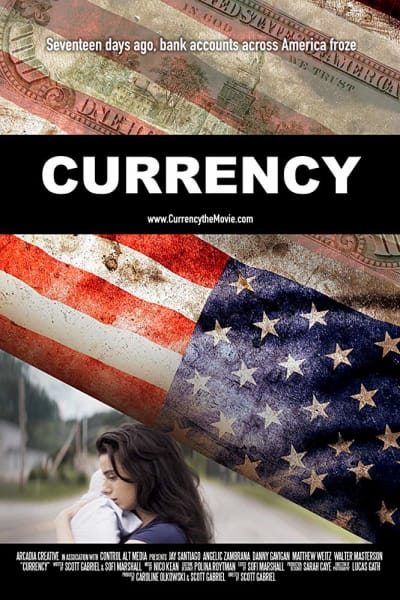 The jury consisted of Peter Mensah from Midnight, Texas, Chaka Pilgrim, President, Roc Nation Record, and Jack Turner, SVP of Scripted and Documentary Content, Matador.
9 Frightening Shows You Can't Watch Alone
They noted about the winner, "What was most impressive to the jury in Currency, was the ability to effectively demonstrate strength of story as well as the intimacy and depth of character that is indicative of all great television, all with very little resources."
While not part of the competition, 8 Tage (8 Days) from Germany was all kinds of awesome.
Starring Christiane Paul who played the ferocious Mira on Counterpart and Mark Waschke who can currently be seen on the Netflix series Dark, the tale follows the country's reaction to news that a meteor will plow directly into Europe and Germany in particular in eight days.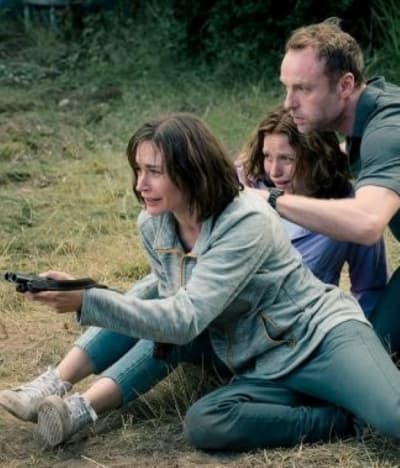 Festival goers got treated to two episodes, and hunting down the remaining has now become a priority.
While it doesn't currently have US distribution, it has aired in Europe on Sky. Check out the trailer and keep your fingers crossed.
Finally, I've saved the best news for last.
I also had the opportunity to see BBC's Back to Life, about a woman named Miri who just arrived back in her hometown (and her parents' house) after 18 years behind bars.
Showtime picked it up just the day before SeriesFest began, and other than The Rook and Bluff City Law, the only series that certainly has a future in the US!
If you're an independent TV producer hoping to showcase your work, you should consider SeriesFest, a festival more for industry professionals than the viewing public, but full of talent and information you can use.
Although I didn't get to see many of the comedies offered, the jury consisted of Nina Dobrev of The Vampire Diaries, Sean Walsh, Manager, Strategy, ABC Entertainment, and David Rubin, Agent at Gersh.
Who wouldn't want their work showcased at such an event or to at least have the opportunity to get to know other creatives and do some networks?
There are so many different opportunities for creatives at the festival.
Other than the aforementioned pilot competition, there is the Women Directoring Mentorship, a competition designed to discover aspiring female directors with a unique voice and provide a launchpad for their career.
The Jan Marino Scholarship is designed to support women over 55 who are students in the Stephens College M.F.A. in Television and Screenwriting program.
And the Storytellers Initiative seeks to discover creative, fresh writers who explore short form series with a strong point of view and bold characters.
There are panels about a lot of different topics pertaining to the SeriesFest theme for the year, and a lot more.
I'll have more coverage as time goes by, but if you're a creative, I highly suggest you look into this exciting opportunity to share your passion with others like you.
Check out all of the winners and get a lot more information about them (and even view more trailers) by visiting the winners list. 
Carissa Pavlica is the managing editor and a staff writer and critic for TV Fanatic. She's a member of the Critic's Choice Association, enjoys mentoring writers, conversing with cats, and passionately discussing the nuances of television and film with anyone who will listen. Follow her on Twitter and email her here at TV Fanatic.