Chicago Fire Season 8 Episode 1 Review: Sacred Ground
Jessica Lerner at .
Rest in peace, Brian Zvonacek. You will most certainly be missed.
As sad as it is to say goodbye to Otis, it's about time the series actually followed through on its threats to kill off a main character. And that's exactly what happened on Chicago Fire Season 8 Episode 1.
The last time a main character was offed was seasons ago when the series in revealed on Chicago Fire Season 3 Episode 1 that Shay had died in the harrowing fire explosion from the Chicago Fire Season 2 finale.
From there, characters have come and gone, but no one has bitten the bullet since.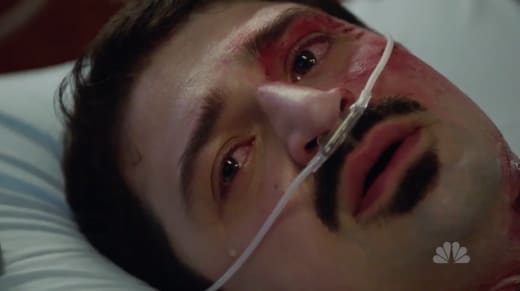 The series lack of follow through was particularly annoying during the Chicago Fire Season 7 premiere when it was revealed none of the firefighters whose lives were in danger at the end of Chicago Fire Season 6 Episode 23 suffered any major injuries.
Everyone was just hunky dory, including Casey, who viewers were led to believe had died.
Related: 17 Shocking Cliffhangers That Wrapped Up the Spring 2019 TV Season
The same problem also popped up last season during the OneChicago crossover. Viewers were led to believe Kidd's life was in danger only for her to be saved magically by Chicago Med's Connor Rhodes. She walked away without any permanent complications.
If the show keeps insisting on putting its characters in life and death situations, which as series about firefighters, it rightfully should, then it needs to have serious repercussions once in a while. Otherwise, the stakes aren't that high for viewers, if they know no one will ever actually die.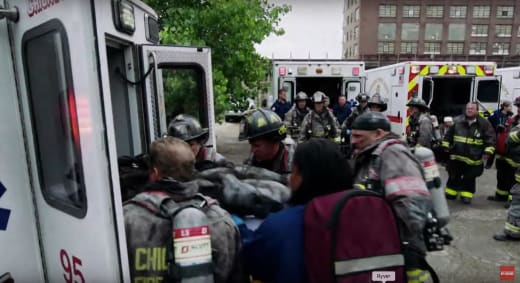 This form of storytelling had become so predictable that I didn't believe Otis would really die until his final scene with Cruz. Watching Cruz say goodbye to his best friend was heartbreaking.
The two have been joined at the hip since Chicago Fire Season 1, so it was fitting and heart wrenching that Cruz was with Otis during his last moments.
Cruz: I know you're going up to a better place and I know when you get there, they're going to welcome you with open arms. Maybe, you could save us a place to live up there together, you know. I'll be there someday. I love you brother. I love you, and I'm going to miss you.
Otis: Brother, I will be with you always.

Their final words to each other were a perfect sendoff to Otis and commemorated the impact he had on Cruz's life -- even if viewers didn't know the meaning of the Russian phrase until later.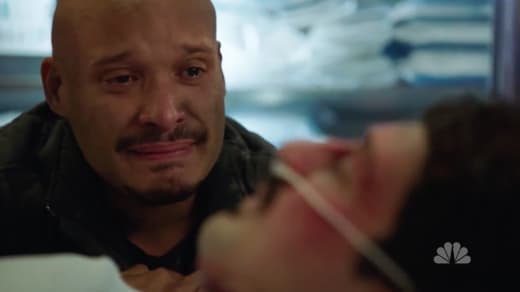 In the aftermath of Otis' death, his absence can be felt throughout the firehouse, from the small stuff – Casey has yet to fill Otis' spot on truck – to much larger lingering questions.
Cruz's exploration into who would remember Otis once the current members of 51 leave and go their separate ways was an interesting and refreshing take on the series' examination of what a post-Otis Chicago Fire looks like.
Following Shay's death, Severide was a complete and total mess, and while Cruz dearly misses his best friend, he's trying his best to live his best life. However, the question of what happens to Otis's memory when no one is around to remember him haunts Cruz.
You know what my big fear is? We got all these plaques on the wall and these badges at the academy, but what happens five years from now, or ten, when we're all split up and there's new firefighters walking the halls at 51. And somebody goes, 'Who is that guy,' and nobody knows.

Cruz
Would Otis just be another face on the wall or badge at the academy for firefighters to haphazardly glance at before continuing with their day? It's a valid question.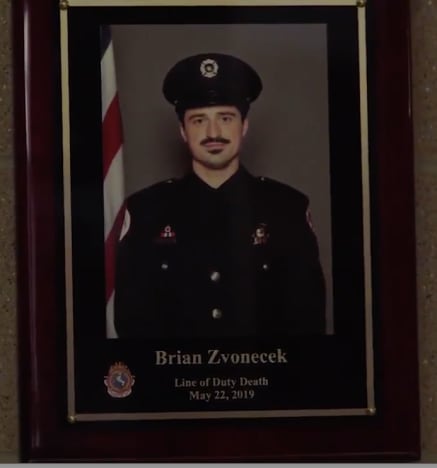 Shay's photo is still on the wall; Ambulance 61 is in memory of her. Most of the series regulars were have been on the show since the first season, yet when was the last time anyone even gave the late paramedic a second thought?
It's the sad fact of life, but out of sight, out of mind.
Unlike the dedication of Ambulance 61 to Shay, it may be a little harder to forget Otis though, especially with the large monument right outside the firehouse in memory of his life.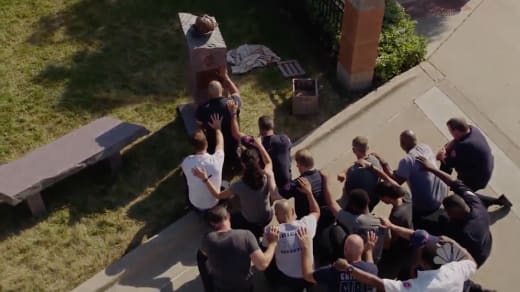 Now, people who pass this monument will at least stop and take a moment to recognize the brave firefighter who died in the line of duty. It was a very fitting way to honor Otis, and he will sorely be missed
Brian Zvonacek – He was our brother, he was a friend, he was hell of a firefighter. He was smart, he was funny, he was kind, he was unselfish, and he was loyal. So if you see someone – a fellow firefighter, a citizen, a friend – standing, looking at this memorial, I want you to come down and tell them about Brian. You tell them the story about who Brian was, the kind of man he was. And that way, you will bring this memorial to life.

Boden
Cruz wasn't the only one having a hard time with Otis' death though.
While the entirety of 51 was struggling, Casey was beating himself up pretty badly, which was only made worse by the prolonged inquiry.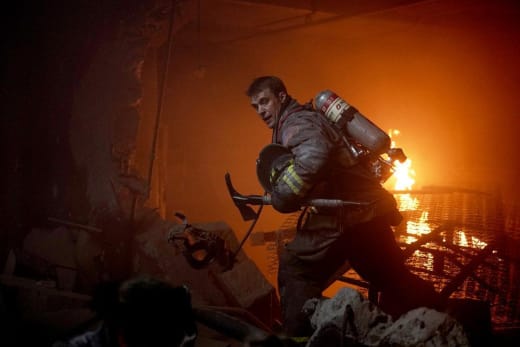 He already felt guilty for putting Brett and Foster's lives in danger and was carrying Otis' death with him for the last three months. Yet things were made so much worse when it looked like the city was going to scapegoat Casey.
The other night Severide said they're going to write this report – it'll be stamped I'm clear – and it will be shoved in a desk somewhere and disappear forever … It's just I lost a firefighter that day. I'll never be clear.

Casey
Whenever something on this series goes wrong, the blame usually gets placed on the firefighters, and it was Casey's turn at bat. At least until Boden stepped up.
Taking full responsibility before the commission was a risky move, as Boden was essentially handing himself to the commission members on a silver platter as if to say, "Here I am. Come and get me."
Of course, Boden has never been one to shy away from confrontation, but one has to wonder how many lives this guy has left.
He's narrowly escaped too many sticky situations to count, but will the inquiry be the thing that finally gets him?
I know Boden told Casey everyone was in the clear, but it begs the question of whether the fire chief was telling the truth.
The commission was ready to crucify Casey for the fire, and it's highly unlikely that Boden's speech, as rousing and magnanimous as it was, was enough to change its mind, especially the guy who was grilling Casey about the call.
The order was mine. In a fire scene, in all the chaos and unpredictability, a firefighter can only relay back to his incident commander the information he has at the time, but it is up to the chief to make a decision where or when to send the additional resources … It was I, not Captain Casey, not anyone else, but I who ordered them into the fire scene. So if you are looking to blame someone, if you are looking for a human scapegoat, blame me.


Boden
It's more probable that Boden's found himself in a bit of hot water but didn't want to burden anyone else with the news. That storyline might rear its ugly head again, and it'll be up to 51 to save their chief. They have faced tougher offs after all.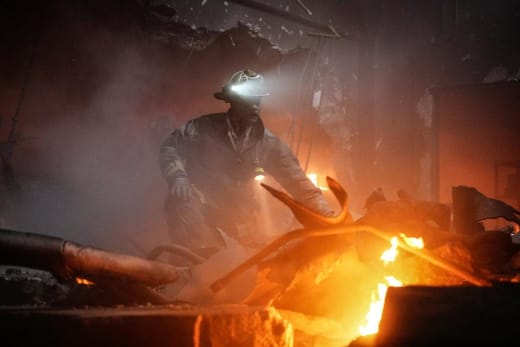 Separated from her firehouse family was Brett who seemed to have settled nicely into almost-marital life.
Things seemed to be on track for the paramedic after the three-month time jump. She and Kyle were copasetic, she had just gotten her cast off, and she was on her way to interview for a full-time paramedic position.
Related: Dick Wolf Plotting Crossover Between FBI and #OneChicago/SVU Universe
However, the cracks began to show once Brett realized Fowlertown isn't exactly the epicenter of emergencies, at least not compared to Chicago.
After living life in the fast lane for the past few years, Brett didn't seem super enthused about taking a job at a firehouse which seems to move at a snail's pace.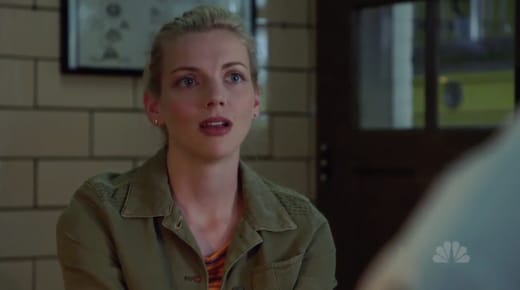 To make matters worse, her ex-BFF Hurricane Hope just happened to be dating one of the firefighters were Brett would be working. Hurricane Hope isn't a character I was particularly happy to see again, and Brett felt the same way. Sure, Hope claims to have changed, but it's extremely unlikely.
She was a menace in Chicago, leaving a wave of destruction wherever she went, and she's probably going to tear through Brett's life without batting her eyelashes.
Brett probably could have gotten over those issues, but the real kicker came when Kyle suggested Brett could stop working altogether to focus on being a chaplain's wife.
After all, being a kickass paramedic and the doting wife of an Indiana chaplain are the same thing.
Kyle essentially shot himself in the foot with that suggestion, and it won't be long before he finds himself without a fiancée. He knew it could be taken the wrong way, and yet he mentioned it anyway. That proves how little he knows about Brett.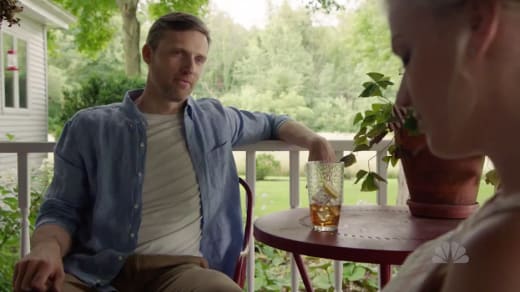 The writers, of course, needed to find a way to bring Brett back to Chicago, and having her return without Kyle in tow is fine by me.
The relationship between these two has run its course, though she shouldn't exactly jump back in the sack right away.
The series was not so subtly hinting last season that Casey and Brett supposedly belong together, and would have been, if not for Kyle's proposal.
Related: Get HBO via Prime Video Channels for Addictive Dramas, Hilarious Comedies & Hit Movies!
The thing is, those two definitely had some sparks at the beginning of season 7, but it's like the writers didn't trust the viewers enough to pick up on that chemistry, so they decided to hit the audience over the head with it.
All that was missing was a flashing neon sign that reads: #BrettandCaseyForever.
Whatever happened to a slow burn? Is it too much to wait half a season and driving viewers crazy with the stolen glances and almost kisses and crappy timing before shoving this couple down the audience's throats? Apparently.
Some stray thoughts:
Did anyone think to call Otis' longtime girlfriend Lily when he got to the hospital? Or even as the paramedics loaded Otis into the ambulance?
 
With Brett's engagement having an expiration date in sight, how long will it take for her to a) return to Firehouse 51 and b) start something with Casey? Any guesses?
 
While the new paramedic Chad Collins is only a placeholder until Brett moves back to Chicago – sans Kyle – he did bring some much needed levity to the episode. 
 
After a rocky season last year, Stellaride was pretty much the only couple on solid ground during the premiere. How long do we think it'll be before Severide pops the question?
So what did you think Chicago Fire Fanatics?
How devastated are you about Otis' death?
Will their be serious reprecussions for Boden's actions?
And how long before Brett returns to Chicago?
Hit the comments below with your thoughts, and if you happened to miss the premiere, don't forget, you can watch Chicago Fire online right here at TV Fanatic.
Jessica Lerner was a staff writer for TV Fanatic. She retired in October 2021.