Unbelievable Review: Another Solid True Crime Series for Netflix
Paul Dailly at .
Netflix is well-known for its expansive slate of original series, but its roster of true-crime series are starting to emerge as the highest quality series on the streamer. 
The latest effort is Unbelievable, an eight-part limited series that follows a young girl named Marie (Booksmart's Kaitlyn Dever) who is charged with lying about being raped, and the plight of two female detectives tasked with finding out the truth.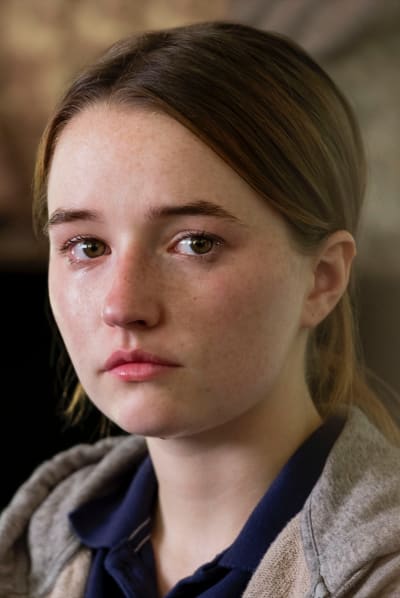 From the get-go, it's apparent that the series wants to shine a light on sexual assault, and it does so in an explicit way that will probably make it difficult for some viewers to get through. 
That opening installment is not for the faint of heart.
Related: The Umbrella Academy Adds The Originals' Yusuf Gatewood, Two More
That episode pivots from present to past, showing Marie in the present, as well as flashes of her version of events. 
The issue that plagues the initial officers who are dealing with the case is that there are several inconsistencies in the case, and much of that stems from the teenager at the wheel of the story changing things.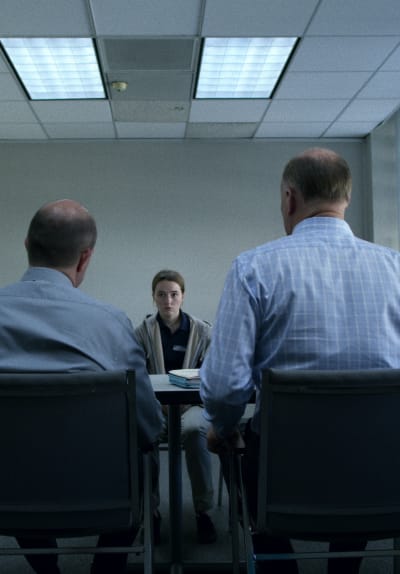 The most challenging aspect of the story is just how quickly everyone turns on Marie when it emerges that she allegedly lied about the story.
Dever's acting is phenomenal as she tries to make sense of what really happened, even saying at one point that she thinks it could have been the result of a vivid dream. 
Related: TV Review: Elite Pivots to Deliver Another Compelling Mystery
It's a harrowing tale, for sure, and one that grows exponentiallyas the plot thickens.
Marie's story certainly seems to wrap up very early into the miniseries with everyone assuming she made up a tall tale.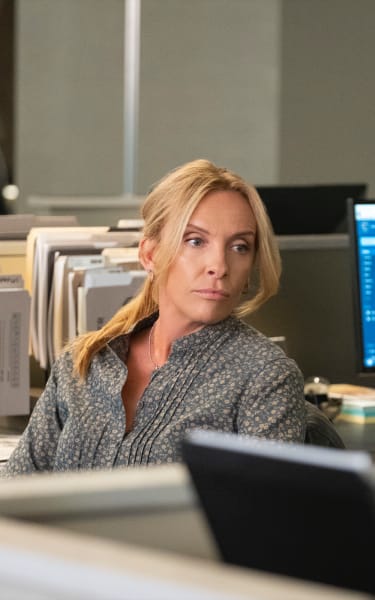 It's a story that's all too familiar, and almost like it was ripped from the headlines. In Unbelievable's case, it was ripped from the headlines. 
The series follows the Pulitzer Prize-winning ProPublica investigation of sexual assault very closely, and for that reason, it is a faithful adaptation. 
Related: The Crown: Gillian Anderson Confirmed to Play Maggie Thatcher
While I said it seems her story wraps up, Marie's version of events actually raises concerns when a similar story is told by someone else, introducing us to Merrit Wever's Detective Karen Duvall.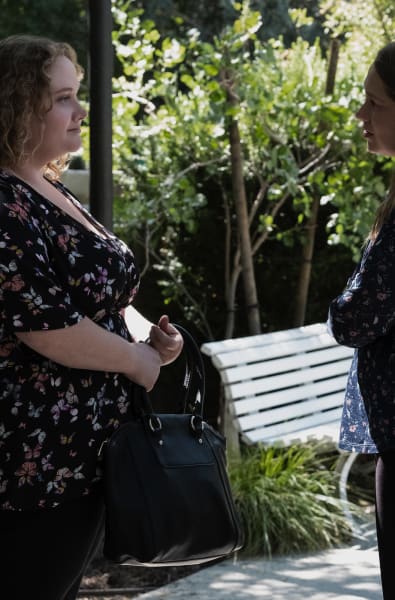 In Karen, Wever delivers another strong performance as someone who has no prior knowledge of the Marie case when she investigates one that is very similar. 
Toni Collette is also along for the ride as Grace Rasmussen, a detective who finds herself in precarious situations as she tries to prove there is more to these assaults than meets the eye. 
Related: 13 Reasons Why: 7 Burning Questions for the Final Season
The strength of Unbelievable comes from the no-holds-barred approach to sexual assault.
It details the hurdles people who report sexual assault have to go through, from having to tell the story over and over again, to the invasive rape kits when survivors go to the hospital.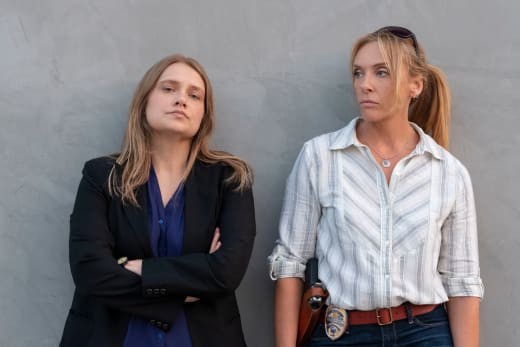 The mystery at the center of the series is both interesting and absurd. Viewers would have a hard time believing this happened if it wasn't a true story. 
Marie is the central character because her story serves as the jumping-off point, and she is immediately ostracized by everyone close to her when word spreads that she made the whole thing up. 
Related: 13 Reasons Why Adds Gary Sinise for Major Final Season Role
But for Marie, saying it was made up was better than having holes in her story being pointed out every step of the way. The teenager could never have anticipated the backlash she faced in the aftermath. 
In 2018, it was reported that almost 80% of rapes and sexual assaults go unreported. That's a worrying figure, but it's easy to see why many don't want to report it. 
Unbelievable has that on full display. Marie would have suffered in silence if she did not call the cops in the aftermath, but she went on to suffer anyway because of the trajectory the case took. 
Related: Grace and Frankie: Coming to an End
There are several twists and turns throughout all eight episodes, but the series is cleverly plotted with just the right amount of reveals per episode to keep viewers tuned into the whole thing. 
In short, it's a cleverly plotted miniseries that delivers solid acting, directing, and writing. 
It is a true-crime series done right, and that's hardly a surprise for Netflix coming off some of the other series that got the limited series treatment at the streamer. 
Will you give this series a chance? 
Have you watched any of the other true-crime series on Netflix?
Hit the comments below. 
Unbelievable is available Globally beginning today only on Netflix. 
Paul Dailly is the Associate Editor for TV Fanatic. Follow him on Twitter.