13 Reasons Why: 7 Burning Questions the Final Season Needs to Answer
Paul Dailly at .
It's hard to believe it, but we have just one more season of 13 Reasons Why left. 
The third season wrapped with several twists, seemingly foreshadowing a dark fate for most of the characters. 
On a show as bleak as this, it's hard to imagine anyone getting a happy ending, but we still have 13 episodes remaining.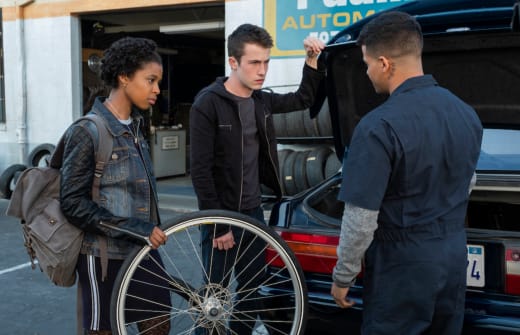 We've rounded up the seven most burning questions that need to be addressed. 
Have a look below. 
How Did Monty Die?
Deputy Standall dropped the bomb that Monty was murdered in his jail cell. But the death occurred off-screen, so many fans think that there's more to this death than meets the eye. 
Related: 13 Reasons Why: 9 Bombshells from the Premiere
We need specifics on what actually happened because it was quite the curveball and one that allowed the real murderer, Alex, to walk free. 
We need to remember that Monty's own father spat in his face after learning of his son's sexual orientation.
Monty has been known to lash out, so it's entirely plausible that he picked a fight with the wrong person in his cell. 
Will Winston Go to the Cops?
Winston only popped up a handful of times during 13 Reasons Why Season 3, but he knew one thing: 
Monty did not murder Bryce like the other teenagers wanted the police to believe. 
The ball is in Winston's court, and he has all the ammunition he needs to cast doubt on the narrative that Ani crafted. 
Related: 13 Reasons Why Star Quits Instagram Following Backlash
It certainly makes us scared for Winston because anything could really happen to him. He is the one person that could make things very difficult for the people who actually had something to do with Bryce's death. 
Who Will Take the Fall for the Guns in the River?
Never a show to end a season without a lot of balls in the air, 13 Reasons Why Season 3 also concluded with several guns being pulled out of the river.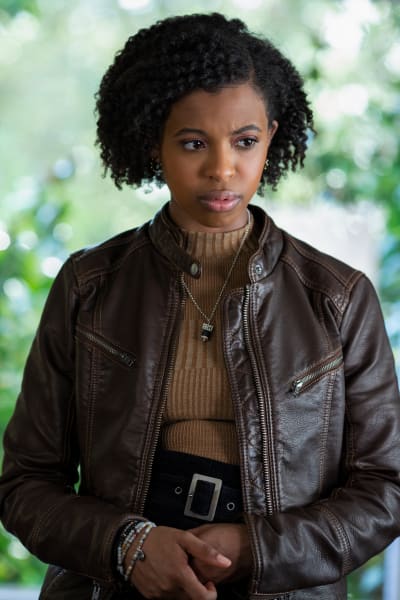 This will undoubtedly cause problems for Tony, Clay, and Tyler. As you will likely recall, Tony and Clay decided to help Tyler out because they knew there was something going on. 
Related: 13 Reasons Why Renewed for Final Season
But secrets never stay buried, and the return of the guns will probably bring some severe ramifications for everyone. 
If the truth about Tyler comes out now, then there's no telling what will happen to everyone. Clay always seems to get away from the law thanks to his mother's connections, but we're super concerned about Tony and Tyler. 
Will Tony be Reunited with His Family?
13 Reasons Why got topical during its third season with a storyline that focused on Tony's family being split up and sent to ICE detention centers. 
Related: The OA Canceled at Netflix
They were later sent back to Mexico, while Tony and his sister remained on U.S. soil. There was a hopeful conclusion when Tony chatted with his parents via video chat in the season finale. 
But will they be reunited in the flesh for the final season?
Will Clay and Ani Become a Couple?
All of the scheming during the most recent season could have driven a wedge between them forever, but both teenagers managed to stay out of the confines of a jail cell in the end. 
Clay met Ani's mother and she took a shine to him, so it remains to be seen whether the teenagers manage to stay together. 
Will Deputy Standall Be Caught?
Deputy Standall risked his career and freedom to keep Alex out of jail. Alex was the one to kill Bryce, so the teenagers putting the blame on Monty certainly gave Alex a get out of jail free card. 
But Alex's father was then seen burning clothing  from the night Bryce died, so he may be in a lot of trouble if the truth comes out. 
Where Will Season 4 Pick Up?
It's hard to imagine there being a significant time jump because of the way the third season concluded. 
Related: TV Review: Elite Pivots to Deliver Another Compelling Mystery in Season 2
The net appears to be closing in on everyone, so it's possible that we will pick up with the teenagers as they prepare to say goodbye to Liberty High School. 
Okay, 13 Reasons Why Fanatics!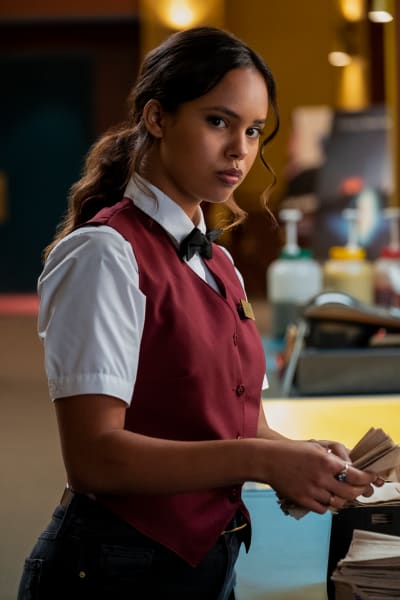 What are your thoughts on these questions?
Is there anything we missed that you think deserves attention during the fourth and final season?
Hit the comments below. 
13 Reasons Why Seasons 1-3 are available to stream on Netflix globally. 
Paul Dailly is the Associate Editor for TV Fanatic. Follow him on Twitter.