Clueless TV Reboot in Development at CBS TV Studios
Paul Dailly at .
Clueless is getting the TV show treatment. 
Deadline is reporting a reboot of the Alicia Silverstone fronted 90s movie is in development at CBS TV studios. 
The outlet also teases that several streamers are interested in the project as well as The CW, and it's not exactly surprising.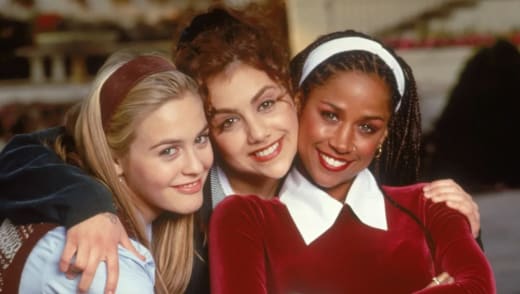 Clueless was a cultural phenomenon, so it was only a matter of time before a reboot of sorts entered development. 
This new iteration is inspired by the 1995 movie as well as the 1996 comedy series, meaning that it will have things for people that loved both the movie and the comedy series.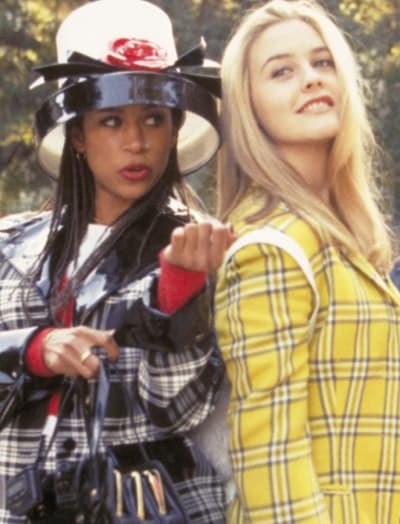 This new series will zero in on the Dionne character, who was played by Stacey Dash in the movie. 
The project is being sold as "Mean Girls meets Riverdale meets a Lizzo music video."
Yes, really. 
Related: Grease TV Series in the Works at HBO Max
The outlet also describes it "as a baby pink and bisexual blue-tinted, tiny sunglasses-wearing, oat milk latté and Adderall-fueled look at what happens when the high school Queen Bee (Cher) disappears, and her life-long number two (Dionne) steps into Cher's vacant Air Jordans."
"How does Dionne deal with the pressures of being the new most popular girl in school, while also unraveling the mystery of what happened to her best friend, all in a setting that is uniquely 2020 LA?"
Jordan Reddout and Gus Hickey, who are best known for Will & Grace, will pen the script. 
Related: Will & Grace Promo: Grace is Pregnant
Given how huge the original movie was, it's hard to imagine this series not going ahead. It will probably garner a decent chunk of viewers on nostalgia alone. 
The news comes just days after it was announced that HBO Max was bringing a Grease TV spinoff to the masses. 
With the dawn of more streaming services, the media companies are pulling out the big guns to get people to sign up. 
It remains to be seen where Clueless will land, but CBS All Access seems like a likely candidate right now. 
What are your thoughts on this?
Will you watch Clueless: the Reboot?
Hit the comments. 
Editor's Note: Our system got updated! Now, you'll be able to scroll through many articles at once. That required a bit of a change to the comments, though, and now you have to click the blue "comments" bar at the bottom of an article to access them.
There are also two segments to comments now. You can either comment using Facebook or Disqus. Either way, you can SEE both types of comments. We hope that will be more inclusive of our community at large and that the conversations will grow as a result.
Paul Dailly is the Associate Editor for TV Fanatic. Follow him on Twitter.