Lost in Space Season 2: First Look and Premiere Date!
Paul Dailly at .
After what feels like an eternity, we finally have some details on Lost in Space Season 2!
The show took to New York Comic-Con today to lift the lid on the first teaser for the sophomore run, a premiere date, and some casting scoop. 
The series will return December 24 and will stream all episodes of the second season. Essentially, Netflix is giving fans a treat to see them through to Christmas Day.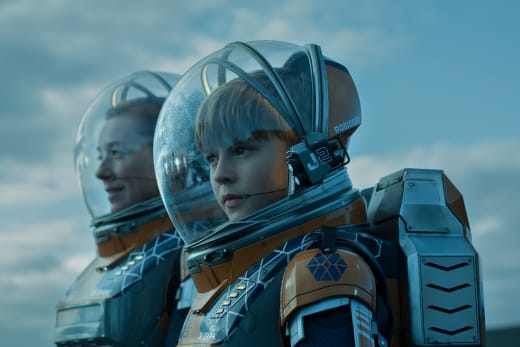 It will span 10 hour-long episodes, so you can plan your binge session accordingly. 
Production has already wrapped on the new episodes with a strenuous production detail that took the cast and crew to Iceland and Vancouver.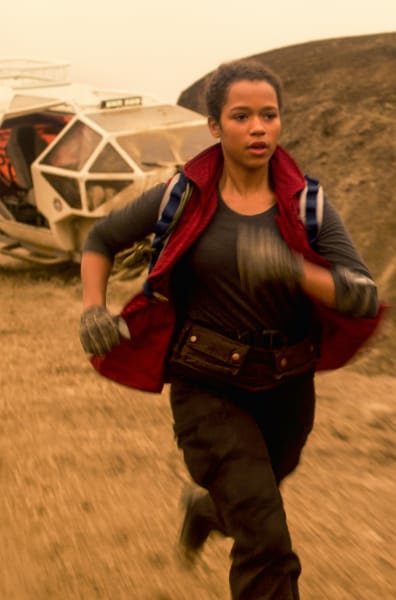 Yup that means there will be some impressive scenery for all to view!
JJ Feild has joined the cast in the recurring guest role of Ben Adler, chief of advanced systems and artificial intelligence.
Related: The OA Canceled at Netflix
He's Maureen's academic contemporary but with what he's experienced -- bears more in common with her son, Will Robinson.
"There's more danger — and adventure — ahead for the Robinson family! With the Jupiter 2 stranded on a mysterious ocean planet without their beloved Robot, the Robinsons must work together, alongside the mischievous and manipulative Dr. Smith and the always charming Don West, to make it back to the Resolute and reunite with the other colonists," reads the official logline for Season 2.
"But they quickly find all is not as it seems. A series of incredible new threats and unexpected discoveries emerge as they look for the key to finding Robot and safe passage to Alpha Centauri. They will stop at nothing to keep their family safe... survival is a Robinson specialty after all."
Related: Lauren Cohan Returns as Series Regular on The Walking Dead
Lost in Space stars Toby Stephens, Molly Parker, Maxwell Jenkins, Mina Sundwall, Taylor Russell, Ignacio Serricchio, and Parker Posey. 
Watch the Season 2 teaser below.
Paul Dailly is the Associate Editor for TV Fanatic. Follow him on Twitter.