The Vampire Diaries Stars Respond to Reports They 'Despise' Each Other in Hilarious Video
Paul Dailly at .
Former The Vampire Diaries co-stars Nina Dobrev and Paul Wesley have responded to reports that they didn't get along on the set of The CW hit. 
Dobrev appeared on the Directionally Challenged Podcast back in June.
It was hosted by former Vampire Diaries stars Candice King and Kayla Ewell, and she opened up about not getting along with Wesley on during the show's early days.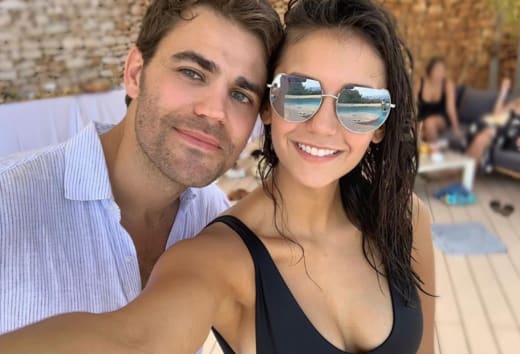 "Paul and I didn't get along at the beginning of the show," Dobrev said at the time. 
"I respected Paul Wesley; I didn't like Paul Wesley. I remember everyone would walk up to me after the show aired and they'd be like, 'Are you and Paul dating in real life?' because everyone thought that we had such good chemistry."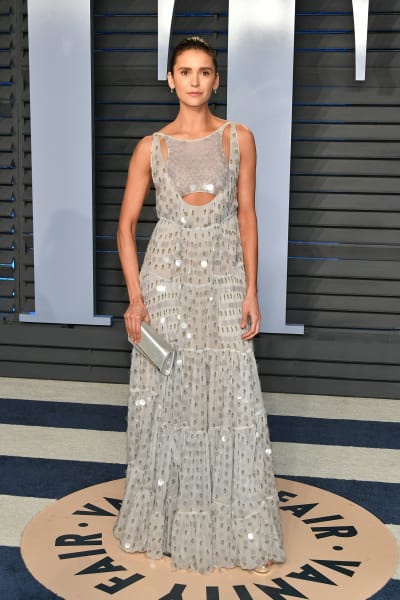 She continued, "I realize now that there's a fine line between love and hate, and we despised each other so much that it read as love."
We really just didn't get along the first maybe five months of shooting."
"We ended up getting to a good place, and it was fine, but of everyone, I think I probably see him the most and hang out with him the most [now]."
Related: Legacies Boss Hints at Major Vampire Diaries Star Return
"We're probably the closest. Like, we hang out a lot, and we're really good friends, and I love his wife."
"It's so funny how much has changed because I never thought that he would be one of my best friends."
"When you work with anyone or are spending a lot of time with anyone," she continued.
"Little things are going to annoy you about them. It's like a relationship; we were basically married."
Many took this out of context and thought that Dobrev meant they hated one another during those early days. 
Related: Legacies Spoilers: Everything We Know About Season 2
That's why Dobrev and Wesley released the following video to Instagram while sunning it up in Ibiza, Spain. 
In the clip, Wesley throws Dobrev into a swimming pool after she addresses the reports that they "despised" each other. 
It's a fun video, and one that only these two could pull off without bursting into a fit of laughter. 
Following the video, Dobrev shared a photo of them smiling, so we think all is good between them. 
Editor's Note: Our system got updated! Now, you'll be able to scroll through many articles at once. That required a bit of a change to the comments, though, and now you have to click the blue "comments" bar at the bottom of an article to access them.
There are also two segments to comments now. You can either comment using Facebook or Disqus. Either way, you can SEE both types of comments. We hope that will be more inclusive of our community at large and that the conversations will grow as a result.
Paul Dailly is the Associate Editor for TV Fanatic. Follow him on Twitter.