What to Watch Next Week: Great Pumpkin on ABC, Christmas Arrives on Cable, and Watchmen Take Over HBO

Carissa Pavlica at .
We're almost in the throes of the holiday season!
As soon as shows premiered, get set for them to begin taking schedule breaks for varying reasons. This week sees The Resident on hiatus because of the World Series, but we also get an airing of It's the Great Pumpkin, Charlie Brown on ABC, so all is not lost!
Find out what's exciting, what's premiering, and more below.
Sunday, October 20
8/7c Batwoman (The CW)
On Batwoman Season 1 Episode 3, "Down Down Down," Kate Kane's appearances in the Batsuit have incited Gotham City with Batman fever.
Tommy Elliot, a childhood friend of Bruce Wayne's, rides that wave of resurrection back to the city to celebrate his official status as the wealthiest son of Gotham.
Meanwhile, Kate challenges Alice to be more Beth-like and has to decide on whether she is the new Batman or if she is ready to become something else.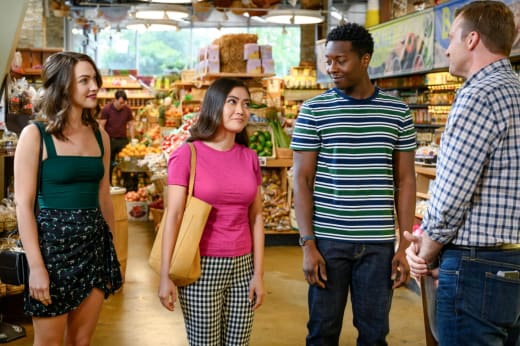 8/7c God Friended Me (CBS)
On God Friended Me Season 2 Episode 4, Miles, Cara, and Rakesh support Joy, who receives a personal friend suggestion that reunites her with the daughter she gave up for adoption.
Will it be the reunion she's dreamt about for years?
9/8c Supergirl (The CW) 
After her reveal as Supergirl, Kara tries to fix her friendship, which may already broken, with Lena.
Meanwhile, J'onn goes deeper in his mind to recall some forgotten memories and Kelly tries to help a mysterious old friend.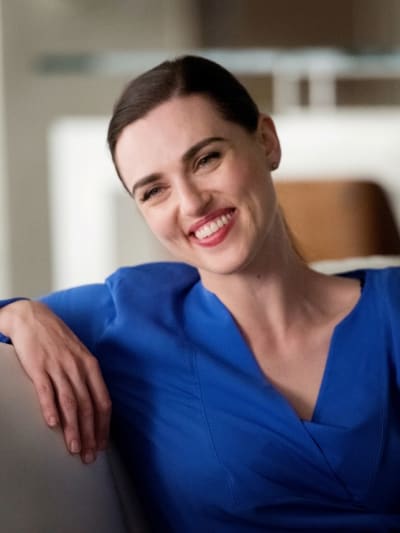 9/8c Watchmen (HBO)
Maybe you didn't notice, but I decided against reviewing Watchmen. I am not a critics' critic and this alternate history set in a world where discrimination and racial tensions crowd rational thinking is a slog.
But I also know that many of you will believe it to be the exact opposite, so I invite you all to enjoy.
What I can assure you is that Regina King continues her winning streak to give a mesmerizing performance, perhaps one that, itself, should urge you to watch for yourself.
10/9c The Rookie (ABC)
On The Rookie Season 2 Episode 4, Officer Nolan finally gets a new training officer in Officer Nyla Harper, but after a long stint undercover, Harper's unconventional approach to police work may end up putting Nolan in jeopardy.

Monday, October 21
9/8c The River and the Wall (Starz).
The River and The Wall follows five friends on a 1,200-mile journey along the US-Mexico border from El Paso to the Gulf of Mexico.
Riding horses, bicycles, and paddling canoes, they travel along the Rio Grande and meet with landowners, border patrol agents, congressmen on both sides of the aisle, immigrants, wildlife biologists, and folks on either side of the Rio to better understand where a physical border wall would go and the impacts it would have.
It's been a very heated topic of debate lately, and The River and the Wall attempts to humanize the controversial topic of immigration by using personal journeys of those traveling and allowing the splendor of the vista to move hearts and minds.
9/8c Prodigal Son (FOX)
On Prodigal Son Season 1 Episode 5, Malcolm is still trying to understand what happened to the girl in the box, and his night terrors intensify. Also, we learn more about Dani's past, and it will bring her and Malcolm closer together.
10/9c Catherine the Great (HBO)
Helen Mirren stars as the royal liege in the HBO/Sky production about the reign of Russia's Catherine the Great. Although there are some political points to the series, a good majority of it settles on the Queen's romantic endeavors and sexual encounters. 
Tuesday, October 22
3/2c Sorry For Your Loss (Facebook Watch)
On Episode 6, "Weird Day," Leigh is surprised to find herself drawn to a stranger and goes on her first date since Matt died. Jules shows up at the wrong location for AA, which leads her on an adventure of her own.
8/7c It's The Great Pumpkin Charlie Brown! (ABC)
This classic from Charles Shultz never gets old. From Linus awaiting the arrival of the Great Pumpkin in the pumpkin patch to Charlie Brown getting a rock to Snoopy sitting atop his doghouse fighting enemies as a revered pilot, it's perfection.
9/8c Arrow (The CW)
On Arrow Season 8 Episode 2, Laurel is reeling with the implications of what they saw just before escaping Earth-2, and the whole gang ends up in Hong Kong where Katana reappears as they hope to find someone who plays an important role with Monitor.
It's just about time to question everything that we thought we knew to this time. Are you prepared??
10/9c New Amsterdam (NBC)
On New Amsterdam Season 2 Episode 5, Iggy and Bloom have to make a tough call about a young patient who displays no conscience or remorse and early signs of sociopathy.
And Helen and Max FINALLY team up on a case together. It's been too damn long!
9/8c The Purge (USA) 
On The Purge Season 2 Episode 2, "Everything is Fine," gets right to work following the characters introduced during the premiere, and they can't easily shake the effects of that fateful night.
Wednesday, October 23
Castle Rock (Hulu)
Lizzy Caplan stars as Annie Wilkes in this prequel to the famed Stephen King movie, Misery. Tim Robbins also stars as Reginald 'Pop' Merrill. If you enjoyed Misery, you'll get a kick out of her origin story with the signature Castle Rock treatment.
3/2c Limetown (Facebook Watch)
On Limetown Season 1 Episode 3, "Rake," Lia and Mark visit Rake, Wyoming in search of the next Limetown survivor, but they're not prepared for the horrors they find.
And on Limetown Season 1 Episode 4, "Napoleon," the second known survivor from Limetown reveals the saga of animal testing in the community.
Thursday, October 25
Daybreak (Netflix) Colin Ford, best known for his roles as young Sam on Supernatural and from The Dome that aired on CBS stars in this apocalyptic zombie drama based on Brian Ralph's graphic novel.
This isn't a dramatic interpretation of life after the apocalypse, but an irreverent take of the benefits of losing most of the world's population. Ford is terrific in the role, only surpassed by The Young and the Restless star Alyvia Alyn Lind in the 12-year-old's first adult role.
8/7c Grey's Anatomy (ABC)
On Grey's Anatomy Season 16 Episode 5, Meredith's actions put her back in front of a judge, and she reevaluates her relationship with DeLuca after their fight. Bailey struggles to tell Ben about her pregnancy. Richard plays with fire going on a breakfast date with Gemma.
9/8c A Million Little Things (ABC)
On A Million Little Things season 2 episode 5, Maggie grows closer to Eric, and Gary is feeling the disconnection between them. Katherine is looking for a fresh start in Austin. Rome and Regina revisit their marital issues while celebrating the anniversary of Rome's parents.
Friday, October 25
The Kominsky Method (Netflix)
The second season of this award-winning series returns with guest stars Jane Seymour and Paul Reiser among the new faces.
9/8c A Merry Christmas Match (HMM) Ashley Newbrough and Kyle Dean Massey star in this original.
Corey lives in a ski village where she works at an antique shop. When LA Hunk Ryder Donnelly comes into her shop, sparks fly. Does she owe it to her dad's memory to stay in Harmony or owe it to her heart and finally listen when love calls?
9/8c Sweet Mountain Christmas (Lifetime) Country music star Laney Blu (Megan Hilty) hasn't been back to her Tennessee hometown in years. It wasn't the kindest place to grow up, so when her career skyrocketed at seventeen she was happy to leave it behind.
Though she's set to headline a Christmas concert in NYC, Laney decides to make a quick pit-stop to see her family. When a freak snowstorm hits, she finds herself stranded in the town, and is roped into taking part in a local Christmas concert.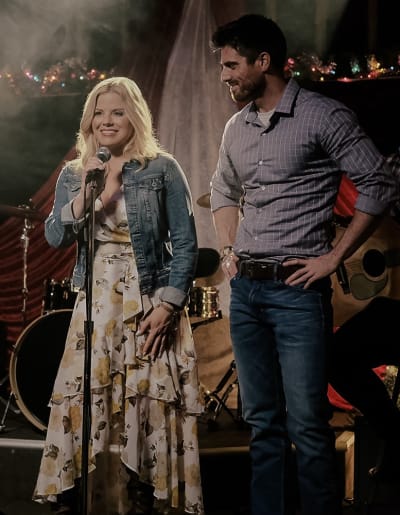 As Laney spends more time in her hometown, it becomes less and less like she remembered it. She begins to fall in the love with the people, place and just maybe, a handsome snowplow driver named Robbie (Marcus Rosner).
When the storm lets up, will Laney head off to NYC or will home be where her heart is?
Saturday, October 26
1/12c am Christmas Begins! Prepare for 24/7 Christmas on Hallmark Movies & Mysteries!
Hallmark Movies & Mysteries is taking full advantage of the coming holiday season by jumping in headfirst to Christmas 24/7 (no, really) with a new holiday movie beginning every two hours until January.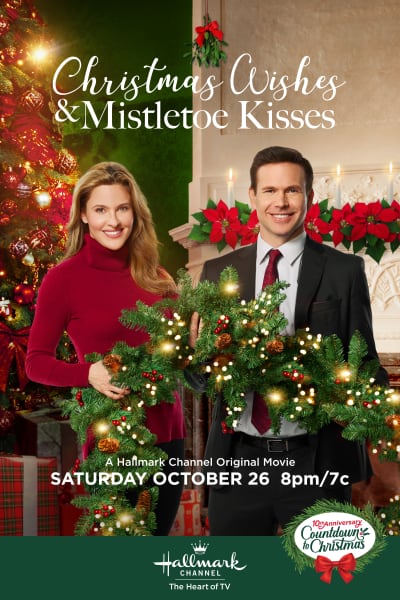 8/7c Christmas Wishes and Mistletoe Kisses (Hallmark) Jill Wagner and Legacies' Matthew Davis star in this festive movie kicking off the holiday season.
Weeks before Christmas, Abbey is hired to decorate the estate of businessman Nick. She must break down the wall between her and Nick, all while keeping the holiday spirit alive.
Not to be outdone by Hallmark, Lifetime gets in on the action this year with what they're calling It's A Wonderful Lifetime. 
They say they're going 24/7 with holiday programming, but a quick peek at their schedule shows hours of paid programming from 4am to 8am daily. Still, that's quite a change from seasons past!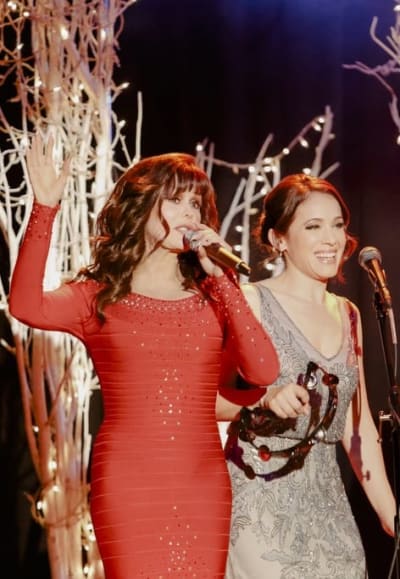 8/7c The Road Home for Christmas (Lifetime) Two rival musicians, Lindsay (Marla Sokoloff) and Wes (Rob Mayes), who perform in a dueling piano show, suddenly find themselves without a gig on Christmas Eve and decide to road trip to their neighboring hometowns together.
During the drive, the mismatched pair find themselves surrounded by Santa conventioneers, saving a Christmas nativity play, performing onstage in Nashville with music royalty (Marie Osmond), and braving a massive snowstorm which just may lead them to making sweet music together.
10/9c Women of Impact: Changing the World (National Geographic)
Narrated by Julianna Margulies, "Women of Impact: Changing the World" showcases an incredible group of history-making and boundary-breaking women whose stories create a stunning portrait of the past, present, and future of the distinctly female impact on our world.
The special features both new and archival interviews with more than 40 women, representing a wide swath of disciplines, cultural backgrounds, and generations, including legendary ocean explorer Sylvia Earle, journalist and author Martha Raddatz, photographer Ami Vitale, philanthropist Melinda Gates, the incomparable Jane Goodall and more.
What will you be watching this coming week?
Are you getting into the holiday spirit? Share your thoughts with us below.
---------------------------------------------
Editor's Note: Our system got updated! Now, you'll be able to scroll through many articles at once. That required a bit of a change to the comments, though, and now you have to click the blue "comments" bar at the bottom of an article to access them. 
There are also two segments to comments now. You can either comment using Facebook or Disqus. Either way, you can SEE both types of comments. We hope that will be more inclusive of our community at large and that the conversations will grow as a result.
Carissa Pavlica is the managing editor and a staff writer and critic for TV Fanatic. She's a member of the Critic's Choice Association, enjoys mentoring writers, conversing with cats, and passionately discussing the nuances of television and film with anyone who will listen. Follow her on Twitter and email her here at TV Fanatic.