Magnum P.I. Trailer Teases Baby Bombshell in Final Episodes
Paul Dailly at .
"When you least expect it, everything can change..."
That's what we hear in the official Magnum P.I. Season 5B trailer before Higgins declares to Magnum, "I'm late."
Despite failing the show on most levels since reviving it, NBC knows how to get the fans talking, and this is a perfect way to market the final episodes.
Magnum P.I. Season 5 has so far been the season of Magnum and Higgins as they navigate working together while also being a relationship with each other.
It's changed the show's dynamic considerably, and it's an absolute travesty we're headed into the final ten episodes because the characters and plots can effortlessly sustain another five seasons.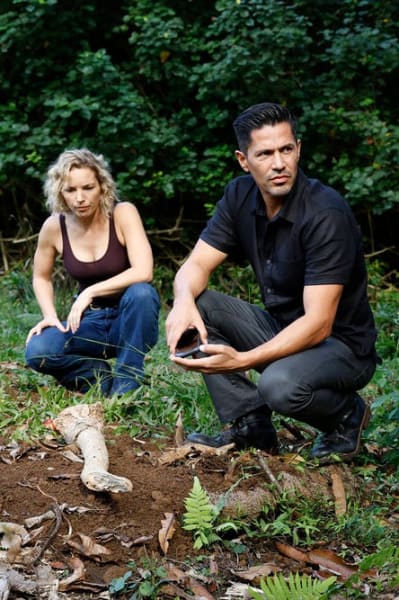 NBC's hasty decision to cancel the show will probably come back to bite them.
Magnum P.I. is getting an upgraded timeslot in the fall, with a Wednesday at 9/8c ET/PT slot confirmed, so there's a good chance the numbers will rise again.
Initially, NBC wanted to hold the final ten episodes until 2024, but with the WGA and SAG-AFTRA strikes changing fall schedules at the drop of a hat, fans will witness the conclusion earlier.
There's still no official reason why the show has been canceled because, while the numbers were down, it was still a reliable performer.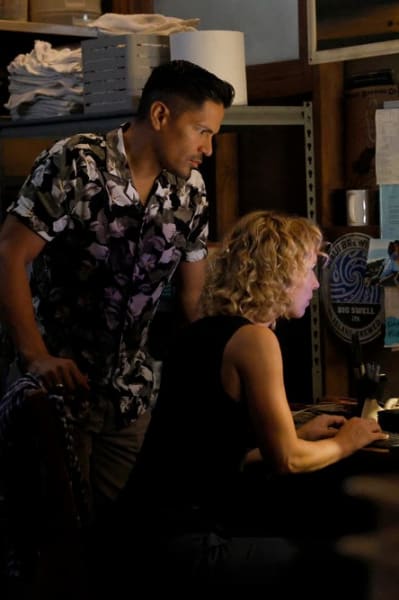 The cancellation news dropped in June, almost a year after NBC picked it up when CBS swung the axe after four seasons.
"After one hell of an encore it's time for us at Magnum PI to ride off into the sunset," Perdita Weeks said on social media at the time.
"Thank you so much for all the support and huge thanks to the whole cast and crew for half a decade of fun," she added.  
Check out the promo below.
Do you think the bombshell is what we think it is?
What are you most excited about in the final episodes?
Hit the comments.
Be sure to check out Magnum P.I. Season 5B: Everything We Know.
Paul Dailly is the Associate Editor for TV Fanatic. Follow him on X.