Empire Photos from "Strange Bedfellows"

Lee Jutton at .
On Empire Season 3 Episode 11, Andre and Shyne set out to negotiate a deal that would allow Empire to enter the cash-flush Vegas entertainment industry.
Naturally, because this is Empire, things took a turn for the crazy. Enough guns were fired to make Quentin Tarantino proud, and in the end, the last man standing ended up being a woman.
Giuliana Green is ready to do business with Andre, but that's not all she has in mind for the Lyon clan. Will the fiercely protective Lyon matriarch have finally met her match in the wily Giuliana?
If anyone can go toe to Louboutin toe with Taraji P. Henson in the diva stakes. it's Nia Long. Here's to hoping these two fierce ladies meet onscreen sooner rather than later.
While Andre might be focused on negotiating shady business dealings and plotting the demise of his father, his youngest brother has a very different set of priorities: his 21st birthday.
That's right, Hakeem Lyon can finally order a drink in a bar that isn't Leviticus.
But it seems that Hakeem's big birthday bash-slash-concert doesn't go entirely as planned. Is this part of Nessa's revenge, or does it have something to do with Anika's secret meeting with Tariq?
We'll find out when "Strange Bedfellows" airs on Wednesday, April 5 at 9/8c on Fox. Until then, check out these photos from the episode! And remember, you can always watch Empire online via TV Fanatic.
1. The Queenpin of Vegas has arrived! - Empire Season 3 Episode 12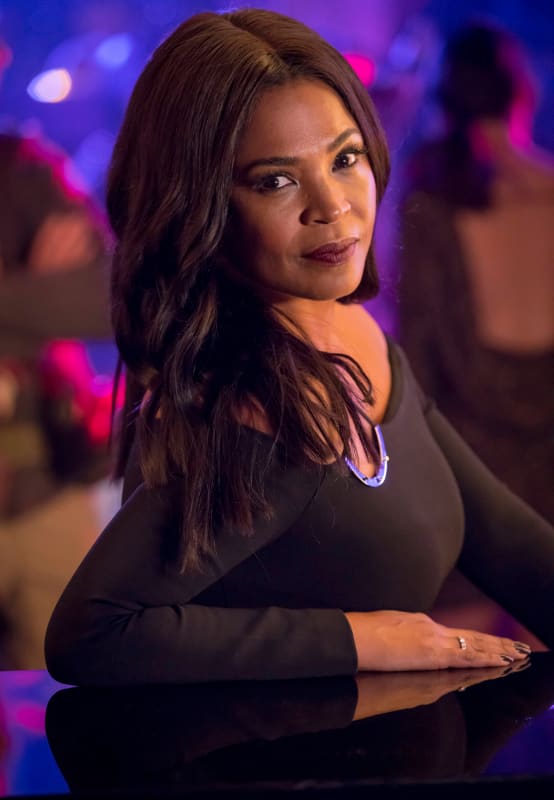 2. Andre is as smug as ever - Empire Season 3 Episode 12
3. Has Cookie finally met her match? - Empire Season 3 Episode 12
4. Are dark days ahead for Anika? - Empire Season 3 Episode 12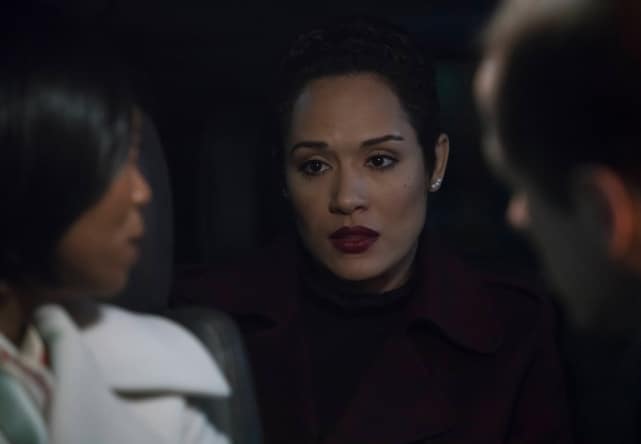 5. The latest look into Cookie's closet - Empire Season 3 Episode 12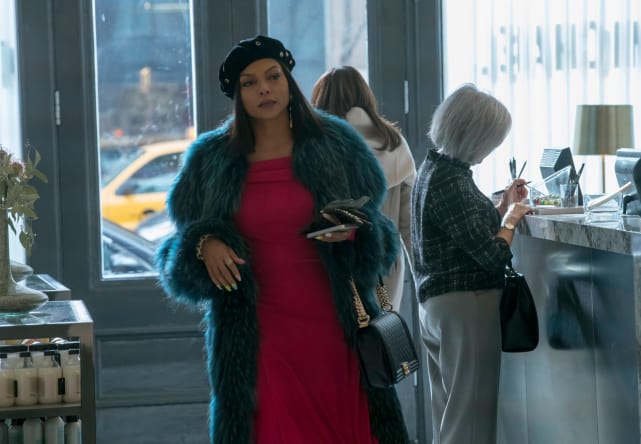 6. Giuliana gets ready for business - Empire Season 3 Episode 12
7. Hakeem's big day - Empire Season 3 Episode 12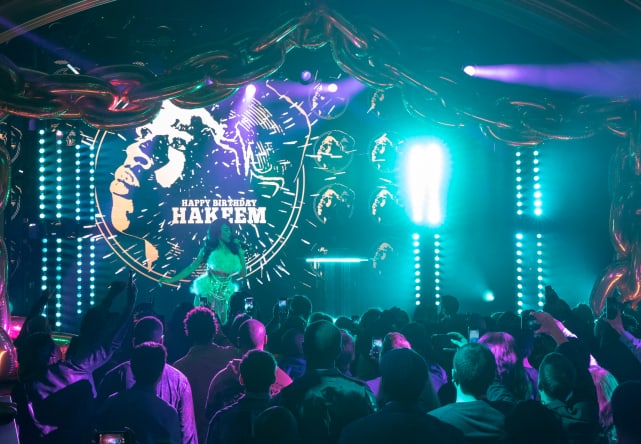 8. Jamal makes a bad fashion choice - Empire Season 3 Episode 12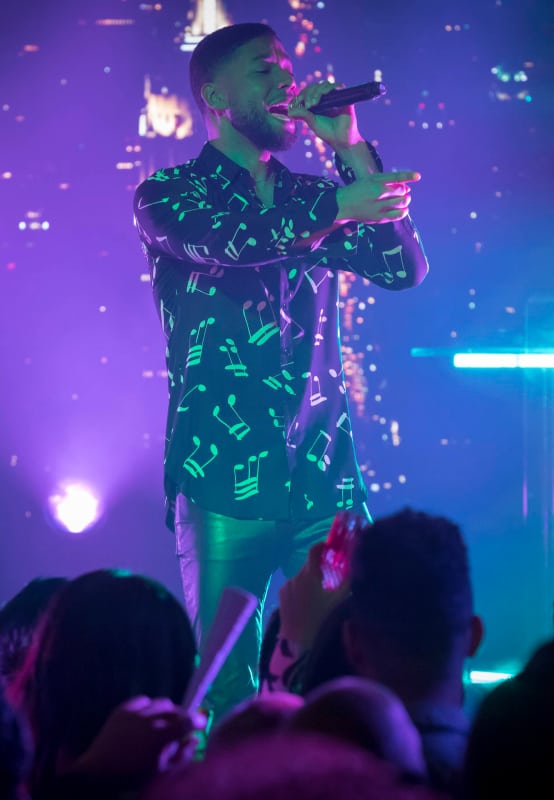 9. Jamal and Tiana take the stage - Empire Season 3 Episode 12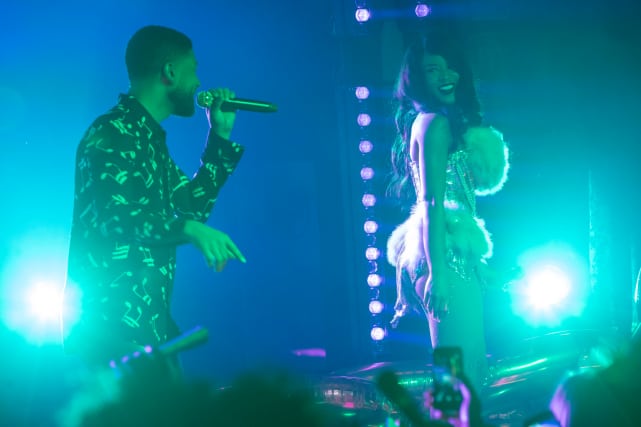 10. Empire State of Mind Season 3 Episode 12
11. Brothers in arms (and footwork) - Empire Season 3 Episode 12
12. Oh no, what happened this time? - Empire Season 3 Episode 12
13. Yeah, things aren't looking too good... - Empire Season 3 Episode 12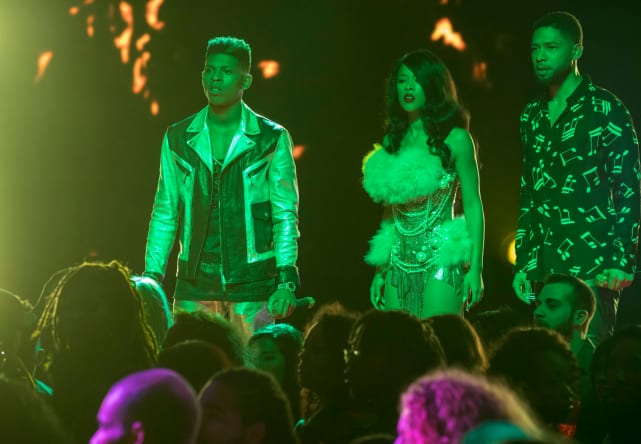 Wait! There's more! Just click "Next" below:
Next