1. The Vampire Diaries
Damon: Sorry, can't let you do that.
Vicki: I'm sorry, but there's nothing you can do to stop me.
Matt: Where is she?
Damon: She went splat.
2. The Americans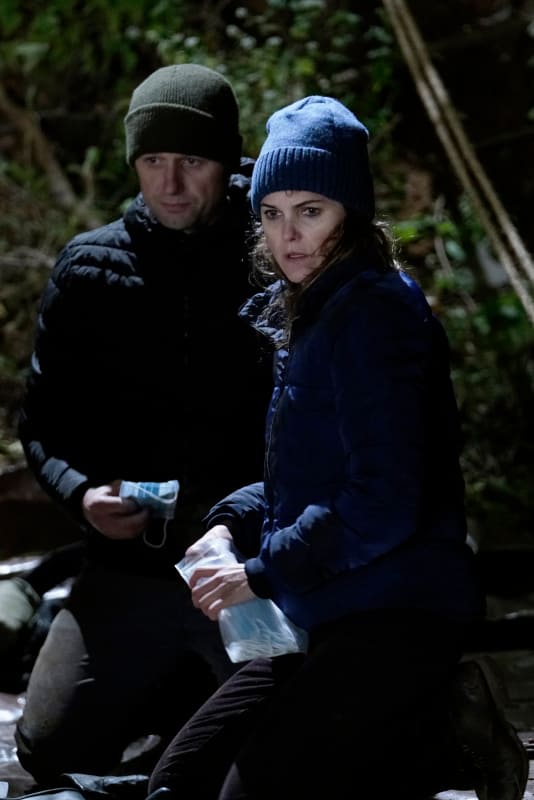 First thing. You can't be afraid to be hit and you can't be afraid to hit. Ever. You don't want to get hurt, you have to be willing to do anything to protect yourself.

Elizabeth
3. FEUD: Bette and Joan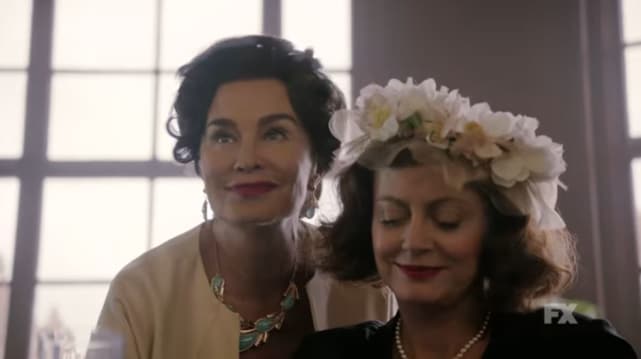 Hedda: Dateline Los Angeles: Stars of the night sky tend to keep to fixed orbits and never interfere with one another. Seems things sometimes operate that way in Hollywood, too. Bette Davis and Joan Crawford, stars of equal magnitude who ruled in motion pictures in the fabulous '30s, never got to know one another. Now, in the Indian Summer of their careers, they're about to.
4. Shades of Blue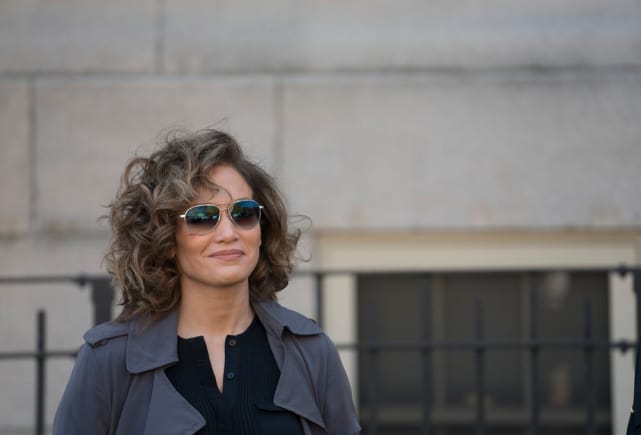 Are you going to dress up prostitutes to look like me too? You might have a hard time; I have a very specific look.


Wozniak
5. Homeland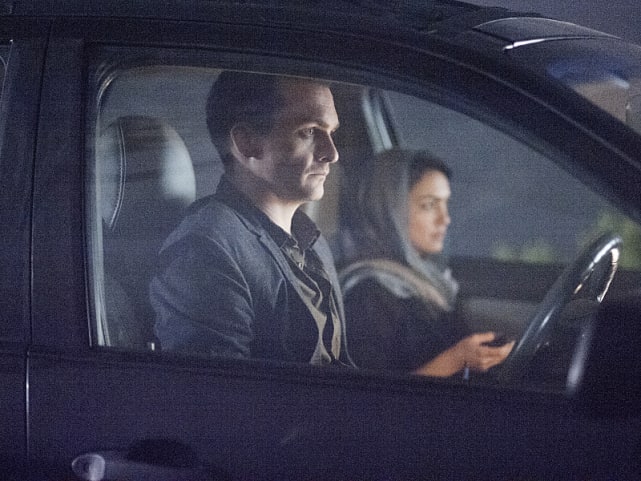 DAR: You grew up in a hard school, no time for self-pity. It's the first thing about you that impressed.
QUINN: Not the first thing.
DAR: Yeah, well, we're all beautiful when we're young, aren't we?
QUINN: Fucking dirty old man.
DAR: Fair enough. For the record, though, I never forced myself on anyone.
6. Big Little Lies
Renata: It felt really nice to be desired today. It meant a lot. Thank you.
Gordon: Honey, I always desire you. Usually, it just annoys you.
Renata: No. You want to have sex all the time. Today, you desired ME.
7. The Good Fight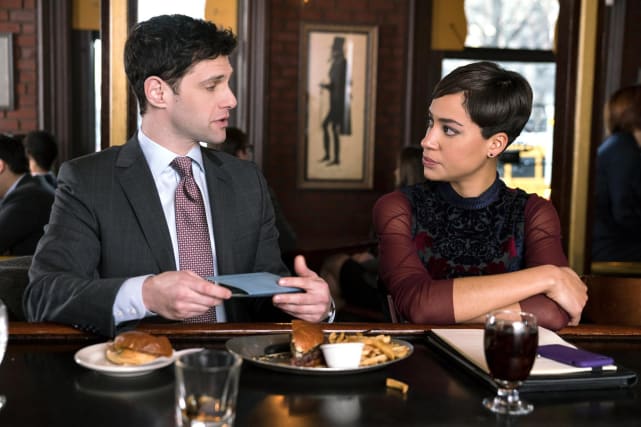 Diane: Britain's fertility watch dog.
Opposing counsel: And you called them?
Lucca: We did.
Opposing counsel: How?
Barbara: We dialed 44 and then the number.
8. Chicago Justice
Laura: You went to the lake with the kid still in the ambulance?
Paramedic: He puked all over himself and reeked of booze and cigarettes. He wasn't going anywhere.
Laura: Remind me not to get sick.
Antonio: Remind me not to be a black male.
9. NCIS: Los Angeles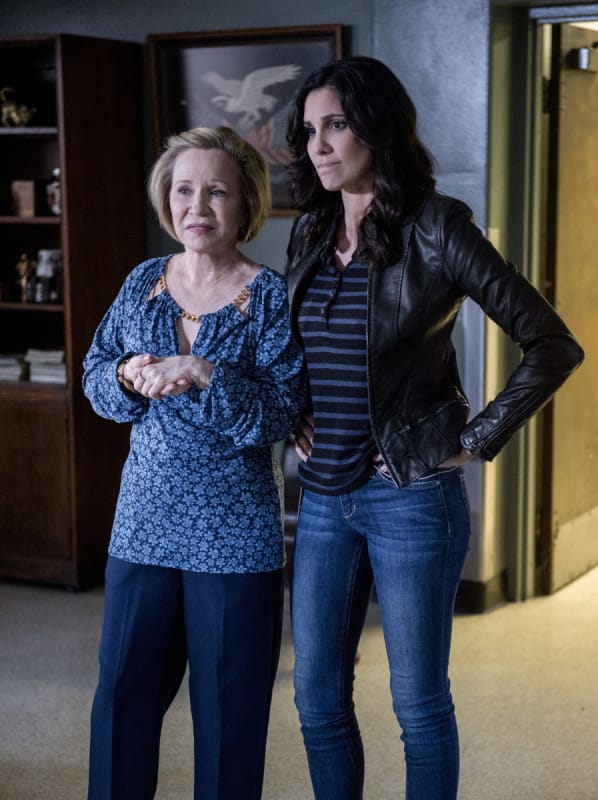 Callen: I put in a request that criminals abandon vehicles in areas that don't require tetanus shots.
Sam: Yeah. Good luck with that.
10. Madam Secretary
What's with women and the fairy tale? Even if you grow up thinking you want to look life square in the eye, there's still this part of you that's...looking for the pink, bubbly, happily-ever-after thing.

Elizabeth
11. The Arrangement
Terence: I don't know who this is.
DeAnn: She hasn't broken out yet, but I met her at a D.C. function, and she's very smart. East coast.
Terence: Yeah, right, because everyone from the east coast is smart.
12. Girls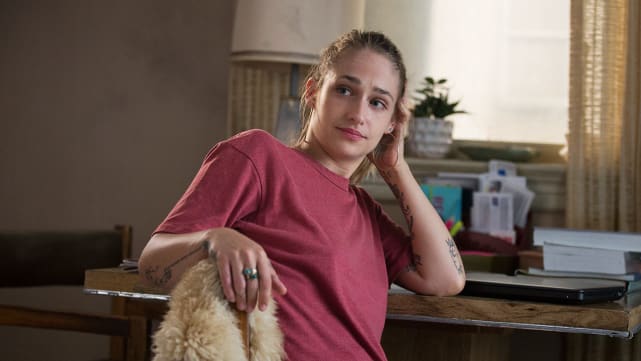 I shut down? I gave up? Do you have any idea how hard this has been for me? I have bruises all over my body from the two-hour massages that I need to deal with the stress of your addiction.

Marnie
13. Time After Time
The man who raises his fists first is the man out of ideas.

H.G. Wells
14. Humans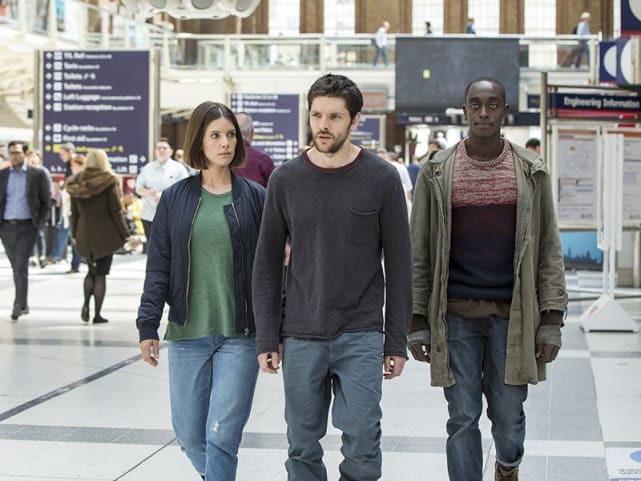 Ed: I know you can feel pain, but can you feel, you know, the good stuff?
Mia: I feel happy.
Ed: I meant more like, pleasure?
Mia: I enjoy it. I like the proximity.
Ed: Proximity? Yeah, proximity's good.

15. Bates Motel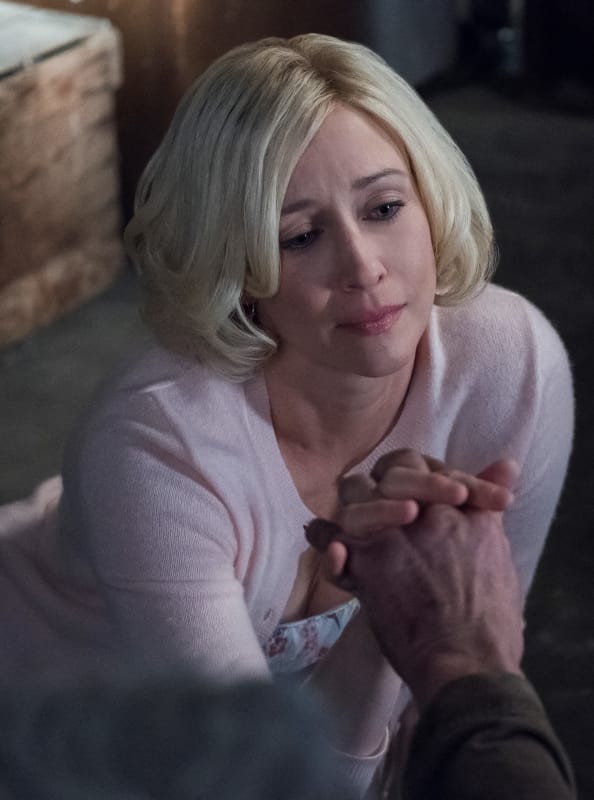 Mother: It would never work, Caleb.
Caleb: Why not?
Mother: Because you're both in love with me.
Caleb: But he's your son.
Mother: And you're my brother.
16. Supergirl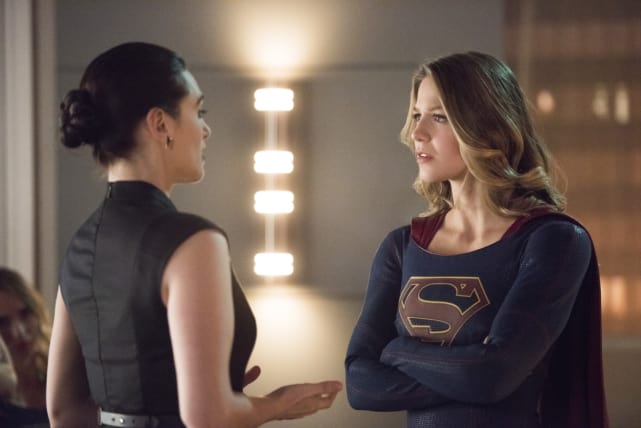 Mon-El: Winn, you know what you need right now?
Winn: If you say "a drink" I swear, I...
Mon-El: Oh, I was going to say "deep breath" but that is a much better idea. 'Cause Zakarian Ale always takes the edge off. I'm going to go get a bottle.
17. Underground
Slave Catcher: [to Rosalee] Make another move, and I'll shoot your head clean off.
Harriet: I could say the same. My arms are mighty tired, and I aim to end this quick.
18. Shadowhunters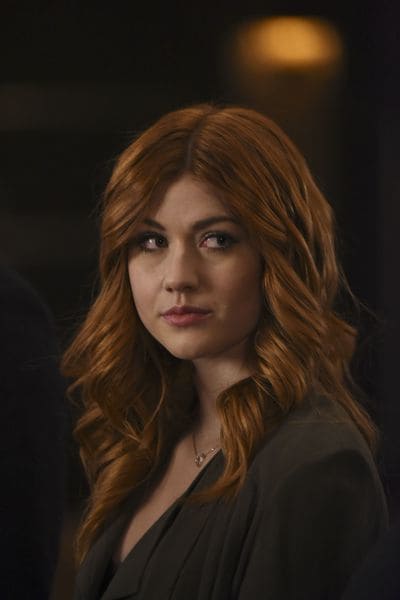 Valentine: You are my greatest achievement, Jace.
Jace: I'm not your achievement, I'm your son!
Valentine: No, you are not my son. I'm not your father, Jocelyn is not your mother, Clary...Clary is not your sister.
Jace: More lies.
Valentine: I wish. The truth sword, remember?
[They fight]
19. The Magicians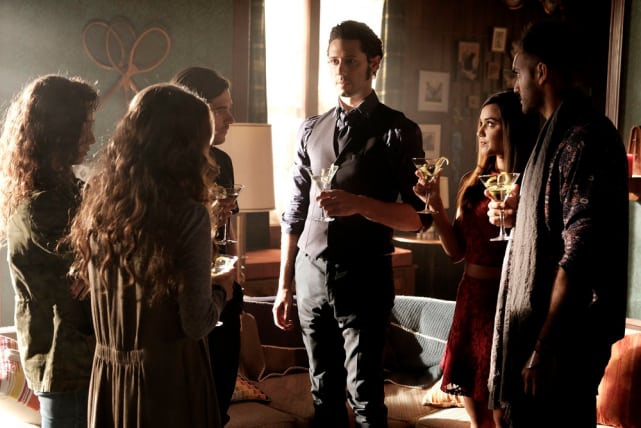 Eliot: To our little thievery corporation [everyone raises their glasses in a toast]
Margo: [to Julia] P.S. We still hate you. but it's the twenty-first century. It shouldn't be this hard for a girl to get an evil demigod abortion.
Eliot: And we're emotionally advanced. We can hold resentment and sympathy for a person at the same time.
20. Taken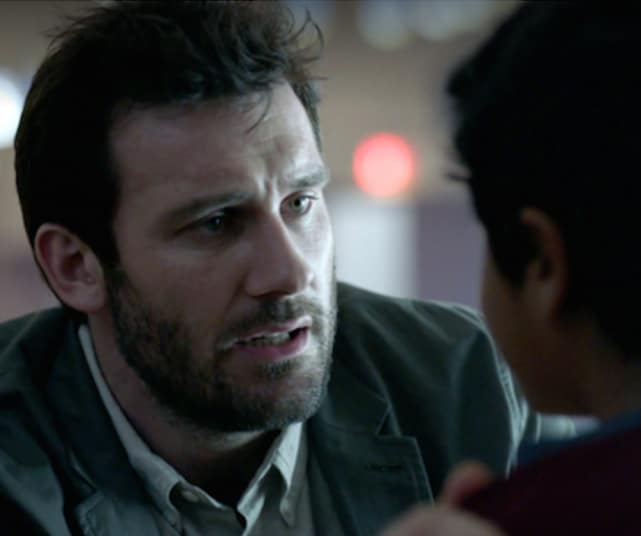 Bryan: I'm not leaving here.
John: Yeah, you are.
Bryan: Or what? You gonna shoot me again?
John: We don't have time for this.
Bryan: I'm not leaving this man. I'm the new guy and that makes me the expendable one.

21. Outsiders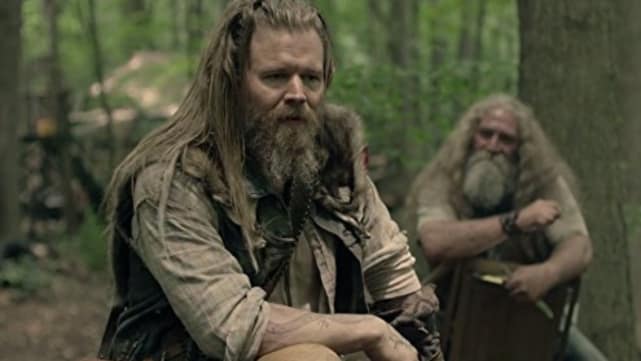 I hated it, I was always worried something bad was going to happen to you. Then I realized you were just doing it to get money to support us.

Sally Ann
22. The Flash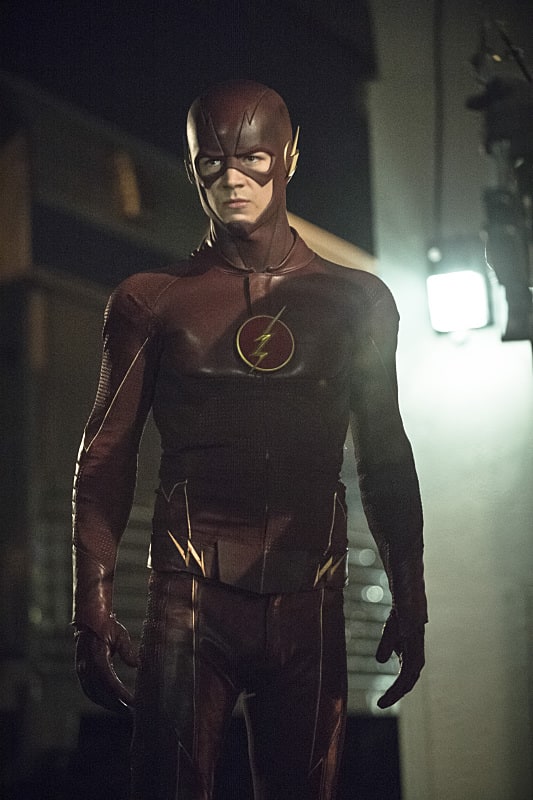 Joe: I wanted to be sure you heard what I said in there. I couldn't be happier.
Barry: Okay. Great.
Joe: Why didn't you ask my permission? I told you the story of me asking Francine's dad's permission like 100 times.
Barry: [laughing} At least. Yeah. That's a great story.
Joe: But you missed the point?
23. This Is Us
Randall: You see, for days, I've been plagued by the question: how do I honor my father's legacy? Then I realized, I honor his legacy by taking what I learned from the way he lived his life and use it to shape the way I go on living mine. So here it is, Tyler. I quit.
24. NCIS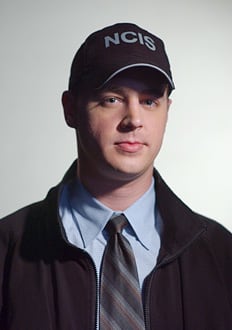 McGee [about his apartment's former tenant]: Did you know that when they found him, he was completely soaked in blood from head to toe? Cops could barely tell that he was human. They said that he looked more like Satan.
Quinn: ...Well, if you ever *do* tell Delilah, you should probably leave that out.
25. Legends of Tomorrow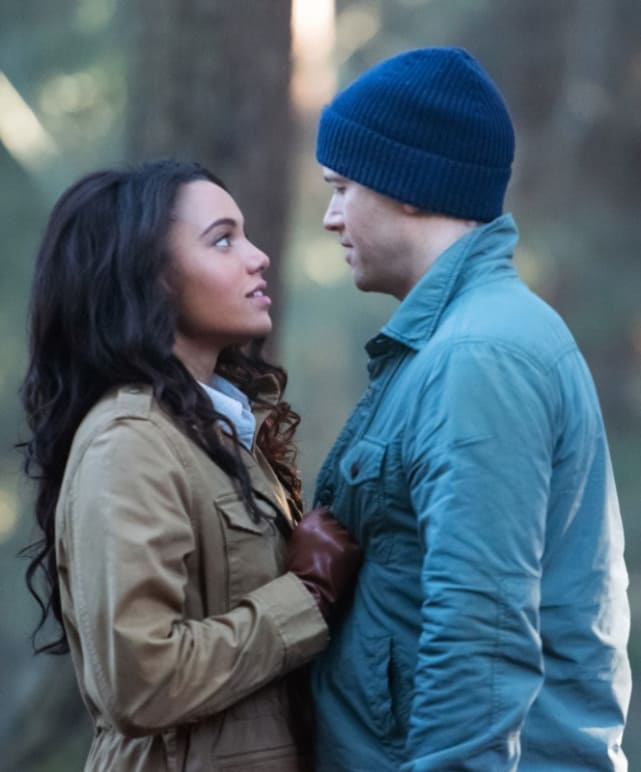 Sara: You figure this cognitive intrusion thing out?
Mick: With the professor as my assistant, yeah.
Stein: You cannot be serious.
Mick: Very serious, yeah. Get me a beer.
26. Bull
A popular US governor died. Maybe he wasn't popular with everyone.

Bull
27. Bones
Hodgins: Do you really think that I would falsify my work?
Brennan: For a friend, yes.
28. NCIS: New Orleans
Rita: You seem a little tense. You might want to lighten up on the keys.
Pride: Music critic, huh? Do you play?
Rita: No. I used to sing a little, though
Pride: Why'd you stop?
Rita: Lost my piano player.
29. Legion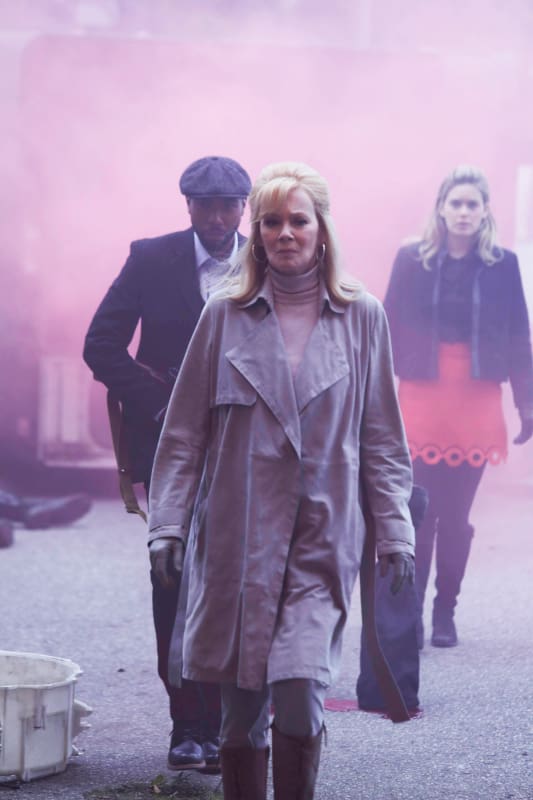 Melanie: We can't lose him.
Ptonomy: Why? Because you think he's going to bring Oliver back?
Melanie: No. Because he's too powerful.
30. Star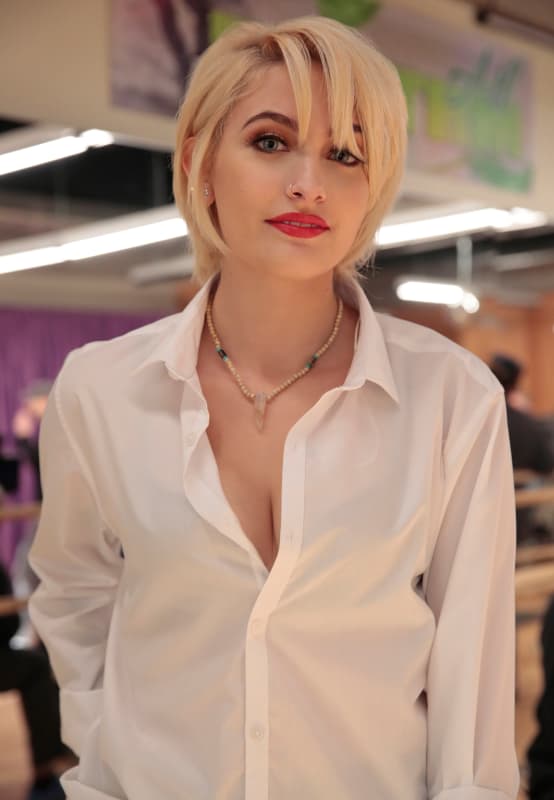 Simone: Alex is pregnant.
Carlotta: Well, that's inconvenient.
31. Major Crimes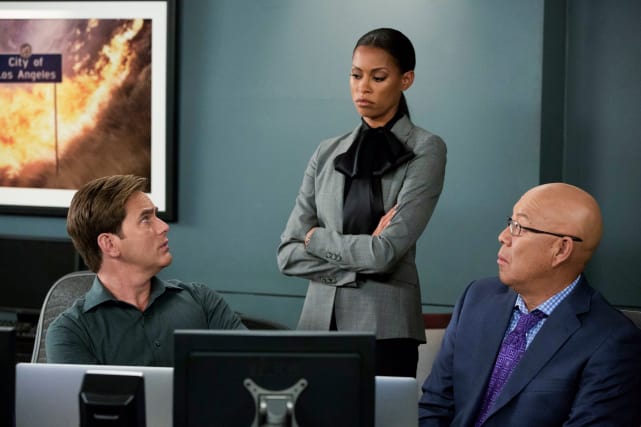 Provenza: You have problems with your stepfather.
Danny: Yeah. He had an affair with my mom while she was still married to my dad. Maybe he didn't have any business telling anyone how to live their lives.
Provenza: Maybe he didn't have any business being alive.
Danny: What?
32. Designated Survivor
Hookstraten: Mr. President, how are you feeling?
Kirkman: Like I've been shot.
33. Lethal Weapon
Life moves in one direction, Martin. You should move with it.

Delgado
34. The Big Bang Theory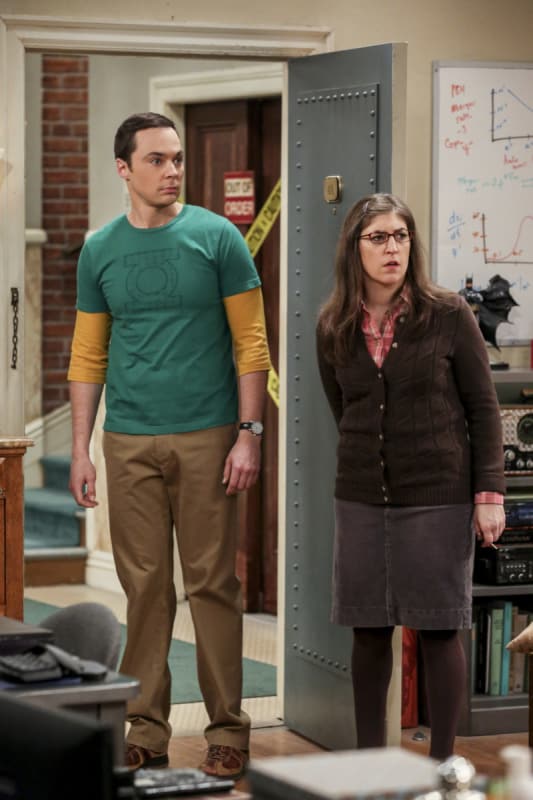 Penny: It's like that science thing. For every action you have a gigantic and annoying reaction.
Leonard: Just when I thought you couldn't get any hotter...
35. Grey's Anatomy
Catherine: Maybe you just like being in charge.
April: You know what? The thing is, I was good at that job. I liked doing that stuff. The admin work, the scheduling...Meredith doesn't even like it.
36. Colony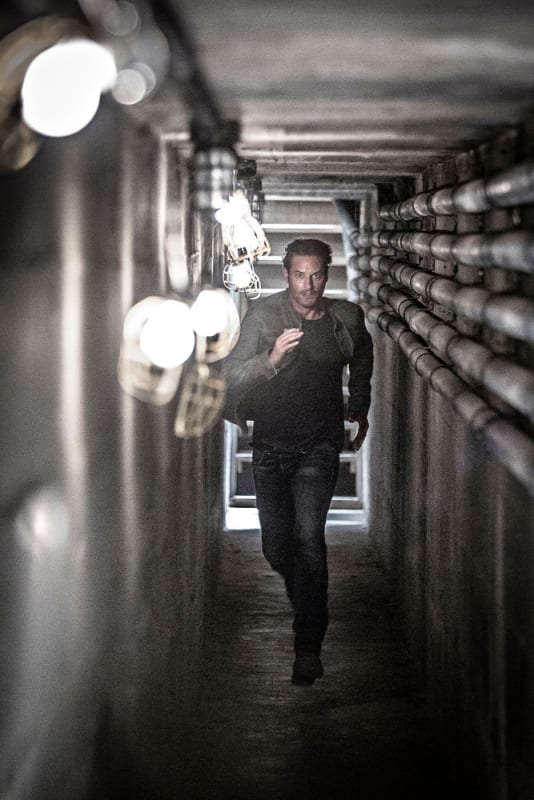 Will: They're coming for me.
Katie: Get out of there.
Will: It's too late. Get the kids and get underground because if they're coming for me, they're coming for all of us. I love you.
Wait! There's more Quotables for the Week Ending March 10, 2017! Just click "Next" below:
Next