When Supergirl is talking about Kim Kardashian and Kanye West, that's the slide that's in our top spot.
It's not that we condone her behavior. BUT COME ON!
Up second? A Nashville wedding. Rayna made a good point. It's about time!
There was a kiss that may or may not have meant something and a Viking funeral that wasn't on Vikings.
So much goodness. Now, get invested in these quotes of the week!!
1. Supergirl
Alex: He likes you, you like him, okay? Rebound relationships, they can work.
Kara: Name one.
Alex: Kim and Kanye.
Kara: I'm embarrassed you even know that.
2. Nashville
Bucky: And Rayna James, you're about to marry Deacon Claybourne.
Rayna: About damn time.
3. Blindspot
One kiss does not mean we are romantically involved.

Weller
4. The Last Man on Earth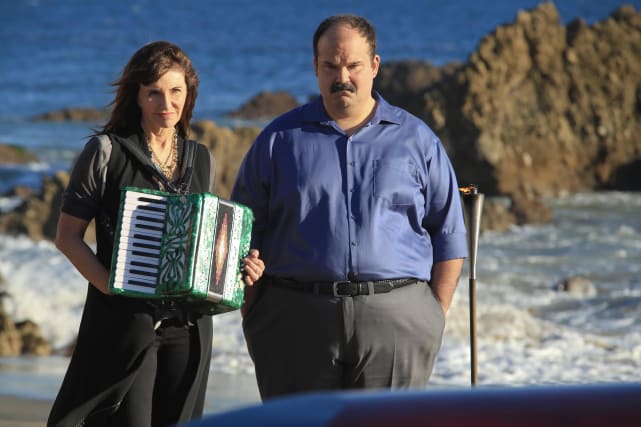 Phil Miller got knocked down. And this time... he did not get up again. We raise a whiskey drink. We raise a vodka drink. What a hero. And that is why today we send him off the only way that truly makes sense... a viking funeral.

Phil
5. Vikings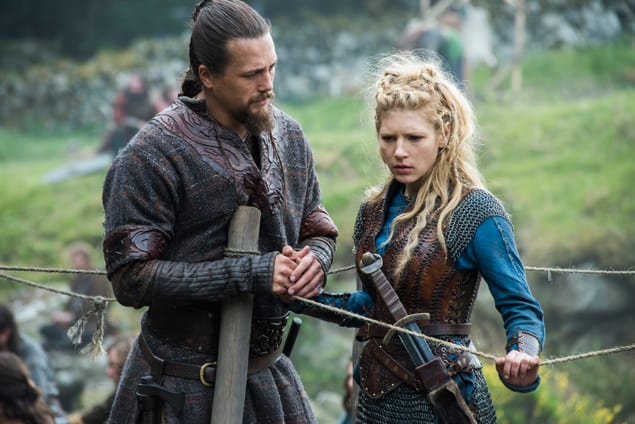 I would sup with the devil if he would show me how to achieve my earthly goals.

King Ecbert
6. Girls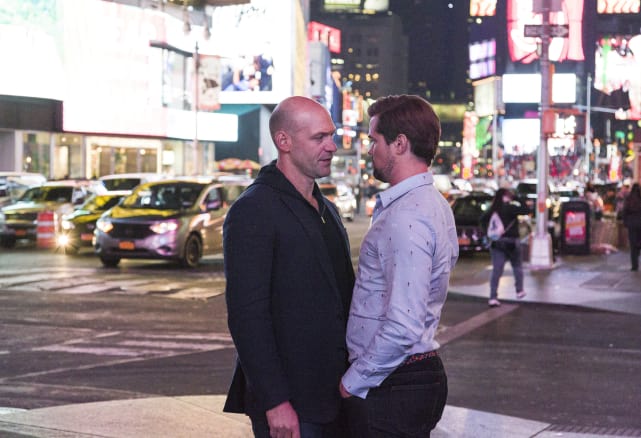 Hannah: Adam was actually more sane than Fran, he was just in the body of a psychopath.
Jessa: Actually, that's not true. Adam's completely insane. And he's bow-legged. Which is disgusting.

7. Bates Motel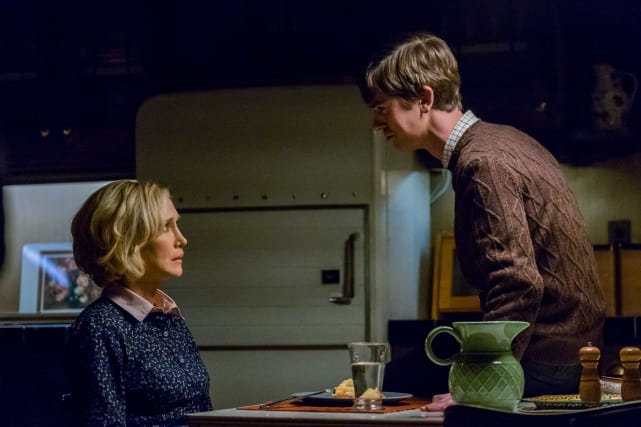 I'm just kissing you. The way I've kissed you a thousand times before. Because I love you.

Norma
8. Shameless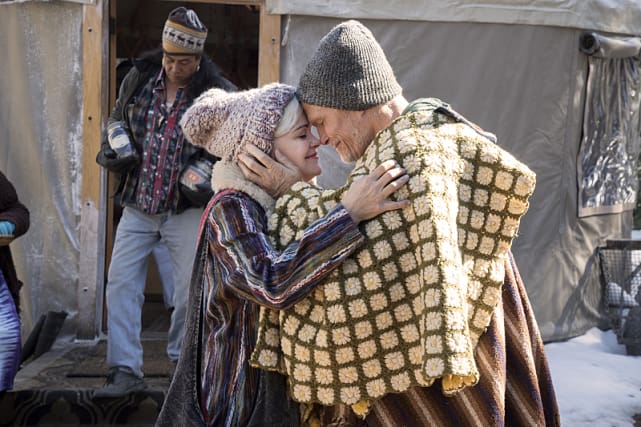 Lip: There's some girls that look like dudes.
Ian: I'll pass.
9. How to Get Away with Murder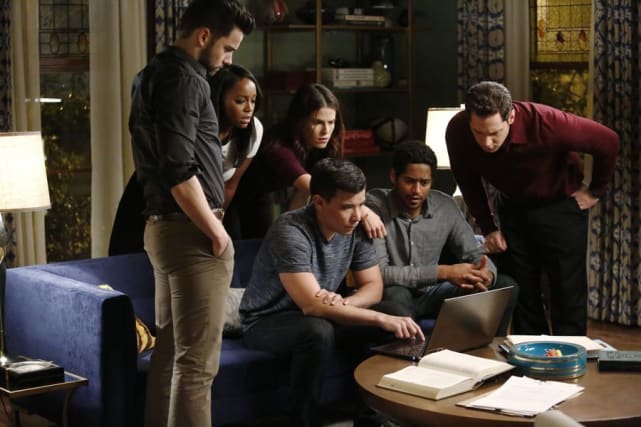 Annalise: Don't you ever feel like it's all too hard?
Ophelia: Anna Mae, the reason why you feel it's too hard is because you're trying to do it all alone.
10. Vinyl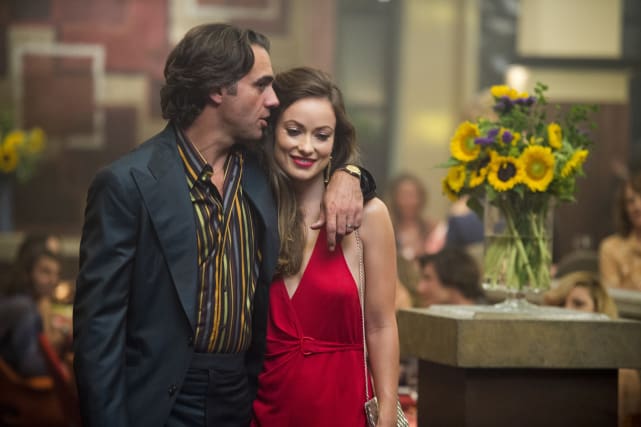 Clark: I almost signed Alice Cooper!
Julie: And I almost fucked Peggy Lee, but I ended up jackin' off instead.
11. Family Guy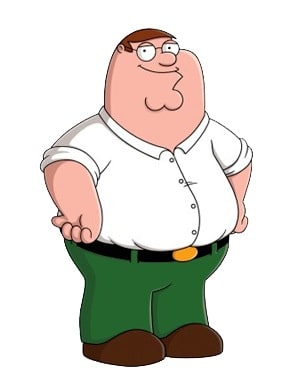 Here, we brought you guys an orchid from Trader Joe's, because we don't know or care about any of your interests.

Peter
12. Quantico
Alex: For someone with a bomb strapped to their chest, you are thinking straight.
Natalie: I was always better than you.
13. Bitten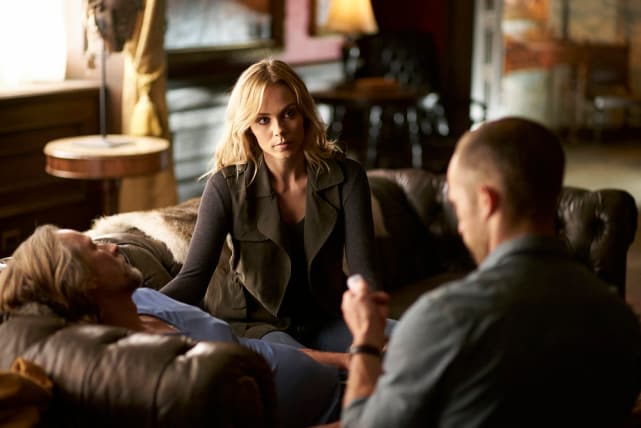 You've given me something to fight for above just Pack rules, and I'm not going to let Roman take that away from me. I'm not going to let him take you away from me.

Jeremy
14. Gotham
Guns aren't for show, Bruce, and they aren't for protection. They're only for one thing.

Selina
15. Scorpion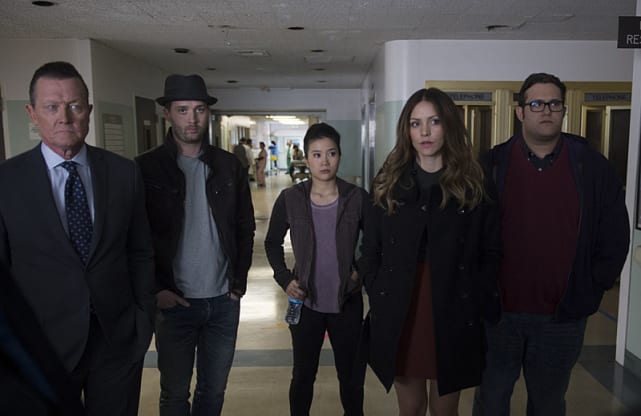 Toby: First thing when you want to get something out of someone - make them comfortable. Don't say anything blunt or harsh. In other words, Happy, don't be yourself.
Happy: I'd be offended if it wasn't so true.
16. Major Crimes
Patrice: Louie, you look amazing.
Provenza: Well, that's because... I'm amazed.
17. Lucifer
Chloe: You don't save a marriage by sleeping with other people.
Lucifer: It can't hurt to try.
18. The Magicians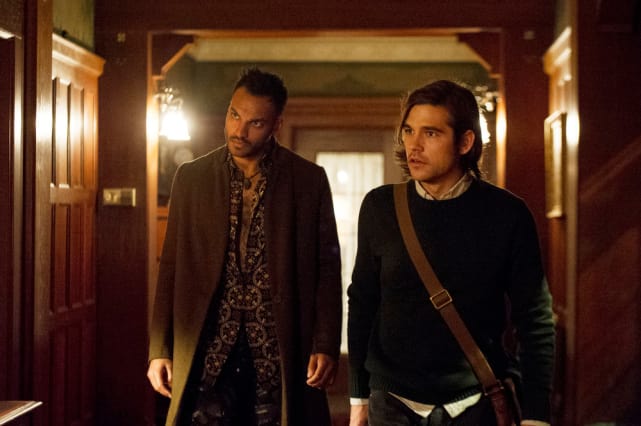 Quentin: There is no substitute for a childhood of adventure, warmth, and love.
Penny: You will never be a man.
19. Younger
Liza: I can't believe he's talking about eating me and my bosses are just laughing along like it's 1960.
Maggie: See? It doesn't matter what decade you're in, the biggest money makers get to misbehave.
20. New Girl
It's too small to be a cat hotel and too big to be pants so it can't be mine.

Winston
21. Rizzoli & Isles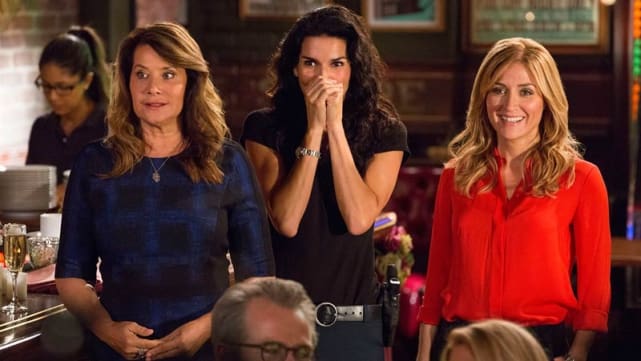 Maura: You're drinking four shots of espresso?
Jane: Only because this cup doesn't hold five.
22. Grey's Anatomy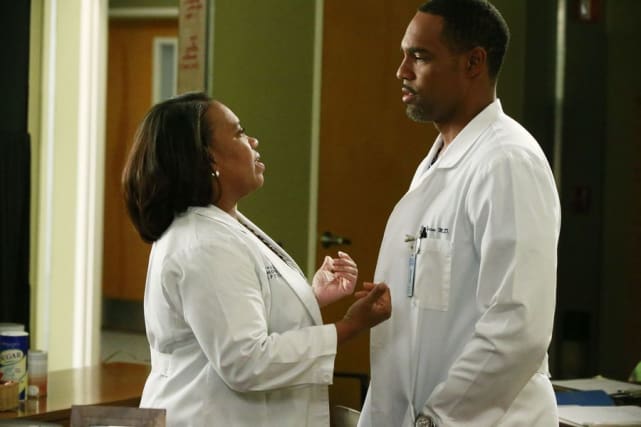 Once a month, a rescue group brings in a bunch of puppies for the kids. It's good for morale and healing and crap.

Alex
23. The Americans
Look, Paige, as unusual as this is, and I am used to hearing secrets, do you think your parents might be open to coming in and talking about this?

Pastor Tim
24. NCIS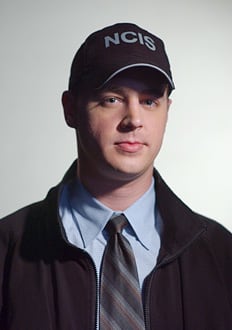 Bishop: I was thinking. Anyone who would make you a seven-layer burrito on a weekday before work....that is love.
McGee: I was thinking the same thing.
25. Shades of Blue
We get to test the theory that cops make the best criminals.

Wozniak
26. NCIS: New Orleans
Percy: Well, you *are* the guy who said JFK got abducted by aliens.
Sebastian: I don't say that. The evidence does.
27. Agents of SHIELD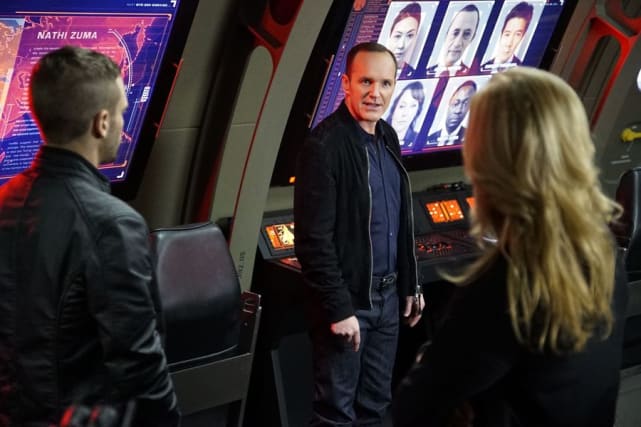 Grant Ward will serve my needs until we're ready.

Hive
28. Rosewood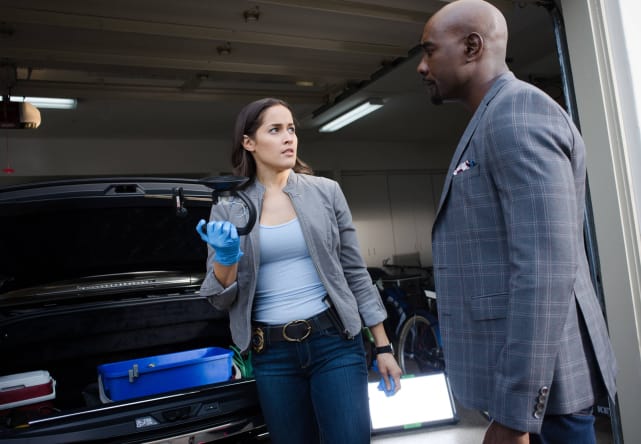 Rosie you may have fans, but Anita has a fan club.

Anita
29. Criminal Minds
Lucky I'm sane, after all I've been through. Life's been good to me so far - Joe Walsh.

Morgan
30. Colony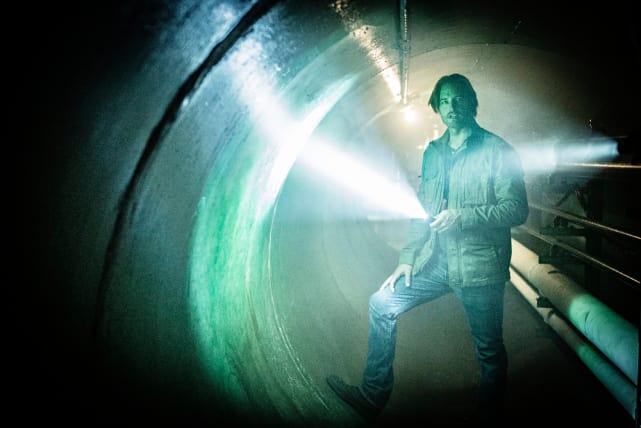 Snyder: They're destroying our city. Again. What's the point of killing people who had nothing to do with this?
Helena: Retribution. They're reminding us of who is the bug and who is the kid with the magnifying glass.
31. Scandal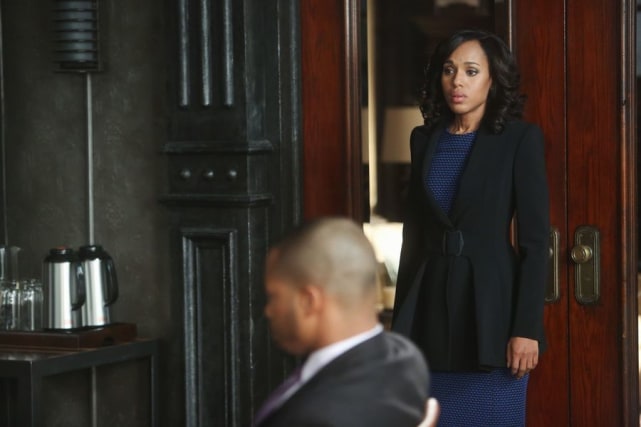 I got money. Republican money. And just like dating, I wanna spend it on the girl who's gonna put out for me. You gonna put out for me, Mellie Grant, or we just gonna rub our jeans together?

Hollis
Wait! There's more! Just click "Next" below:
Next