Quotables for Week Ending October 7, 2016

Stacy Glanzman at . Updated at .
The CW kicked off the first week of October with the premieres of Arrow, the Flash, No Tomorrow, and Frequency.
What were your favorite lines of the week?
1. The Flash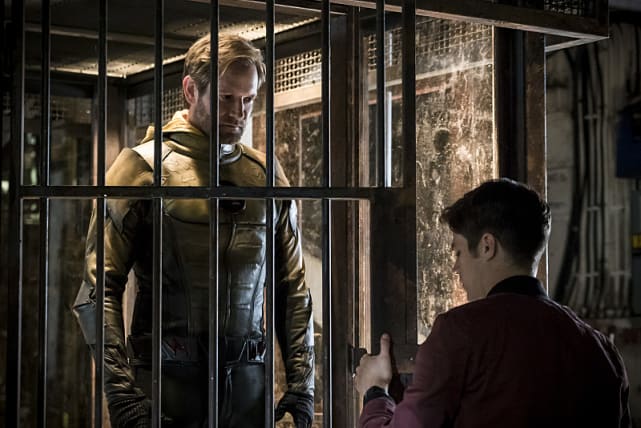 Caitlin: Excuse me. Have I been kidnapped?
Wally: Unclear.
2. Shameless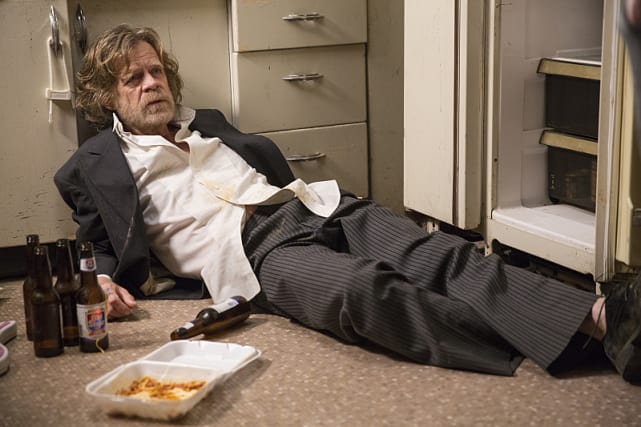 Set 'em up, bar keep. My liver's been on vacation and I got a months worth of drinking to catch up on.

Frank
3. Criminal Minds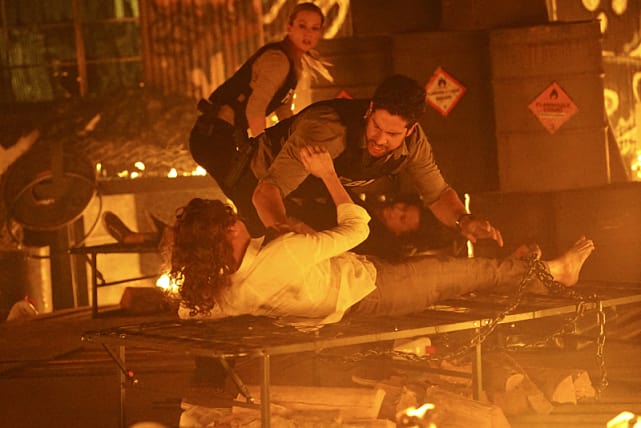 JJ: She was a working mom, just trying to do her best. Just like anybody.
Will: Just like anybody, or just like you?
JJ: I just kept wondering how she' doing it all alone. I don't know what I'd do without you.
4. Quantico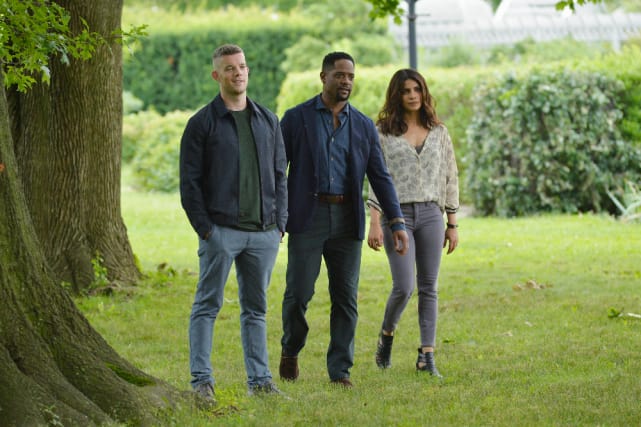 Alex: I was in the government service. I wasn't a celebrity.
Harry: No? Well, you looked like one, not a hair out of place. Seriously, when you were a fugitive on the run, you looked like you were flitting between your hair salon and your manicurist.
5. How to Get Away with Murder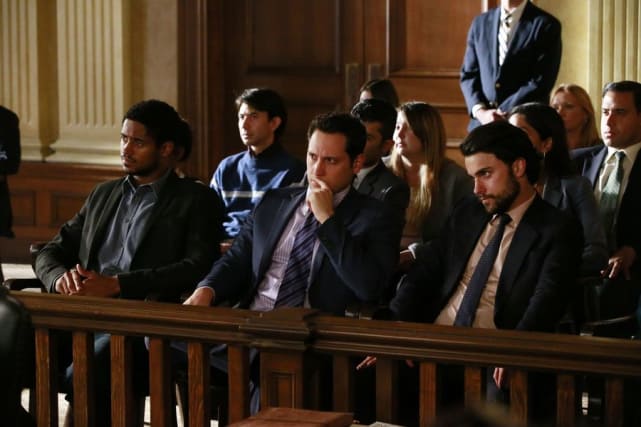 Asher: That doesn't mean you just quit him, Brokeback. You gotta fight for it.
Connor: He quit on me, okay? He's very secure in his decision. He doesn't want to be with me. Maybe he wants to be with that guy, I don't know, but you trying to be our Yenta, or Parent Trapping us, or whatever, is really not helping.
6. Arrow
Thea: You realize you just accused the police department of being corrupt, at the police department gala?
Oliver: I answered a question.
Thea: And you just put blame on the police department instead of taking responsibility for the city's crimes.
Oliver: You know I'm taking responsibility.
Thea: Yes – the other guy, but as the mayor, it looks like you're sleepwalking. Okay?

7. Madam Secretary
Henry: I dare you to yell out "capital gains tax." See what happens.
Elizabeth: Be safer to yell "fire."
8. Pitch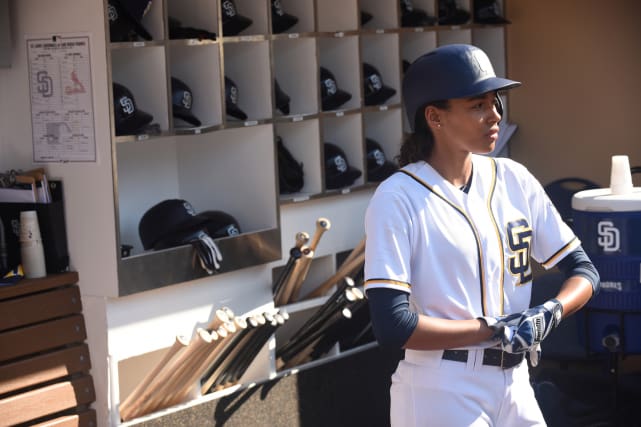 Evelyn: She doesn't date ballplayers.
Trevor: Well she struck me out three times tonight. Clearly I'm no ballplayer.
Ginny: You trying to strike out a fourth time?
9. Lucifer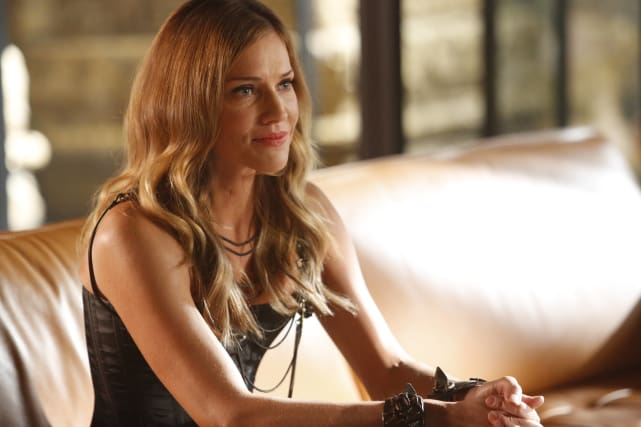 At least I managed to keep this flesh sack in one piece. It's not been easy. A few of the male species have been eyeing me hungrily. Do humans eat their own?

Charlotte
10. Westworld
Dr. Ford: What is your itinerary?
Peter: To meet my maker.
Dr. Ford: Ah. Well. You're in luck. And what do you want to say to your maker?
Peter: A most mechanical and dirty hand [laughs]. I shall have such revenges on you...both. The things I will do, what they are, yet I know not. But they will be the terrors of the earth. You don't know where you are, do you? You're in a prison of your own sins.
11. Conviction
I need to call you back, someone broke into my apartment.

Jackson
12. Scorpion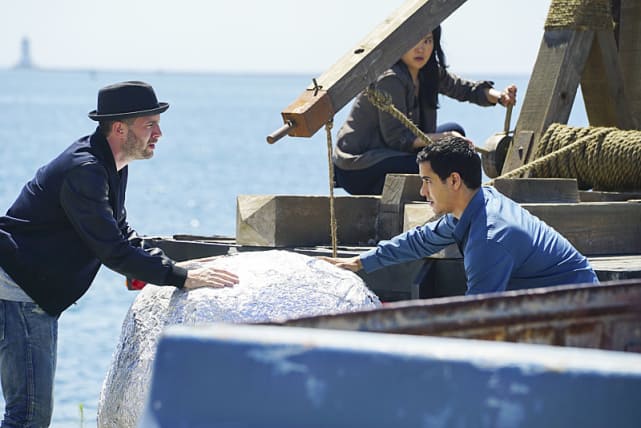 Tim: I feel like Walter was dishonest.
Cabe: This might sound odd, but behaviorally, it might be progress for Walter.
Tim: Yeah, well, he and I still need to have a little talk.
Cabe: Does that include him getting slugged in the mouth?
Tim: It's currently being considered.
13. Once Upon a Time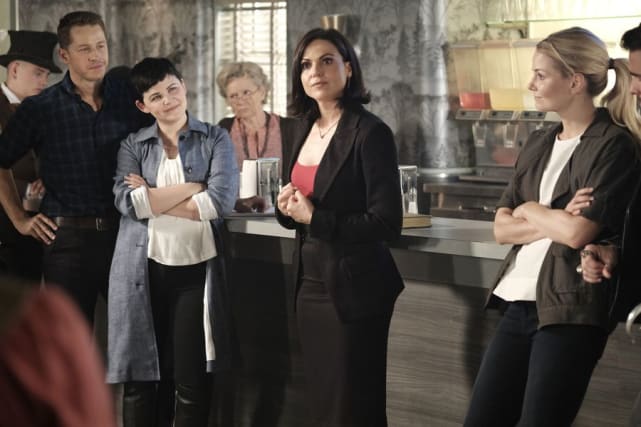 I have a long road to travel before I can be someone I can be proud of. Despite the forgiveness of others, I must forgive myself, and I'm not there yet.

Hook
14. Last Man on Earth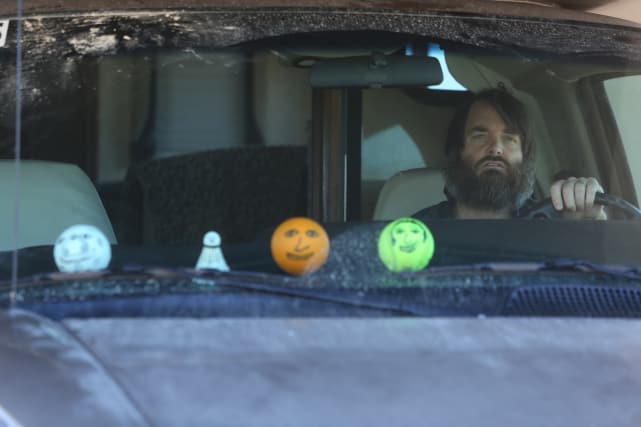 Oh I'm just in Cher's tree throwing Cher's bocce balls at Cher's vases.

Melissa Shart
15. No Tomorrow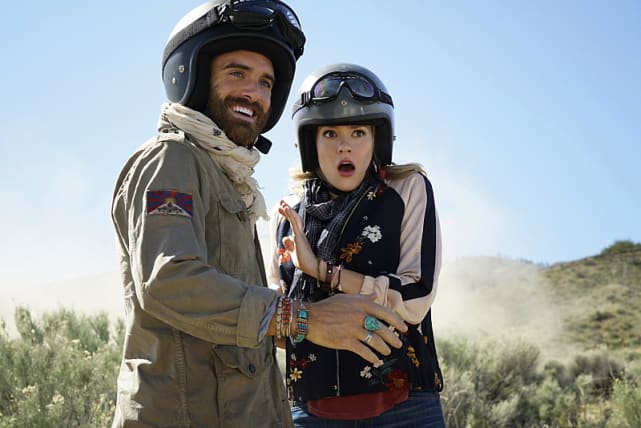 It's like you live in a Sky Mall catalogue.

Evie
16. Chicago Med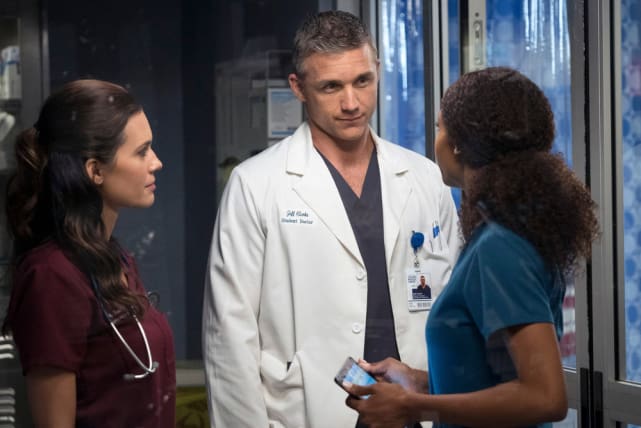 Ethan: You think he hired a publicist?
Will: Doesn't need to. He's a Rhodes.
April: Plus, he looks like that.
17. Ash vs Evil Dead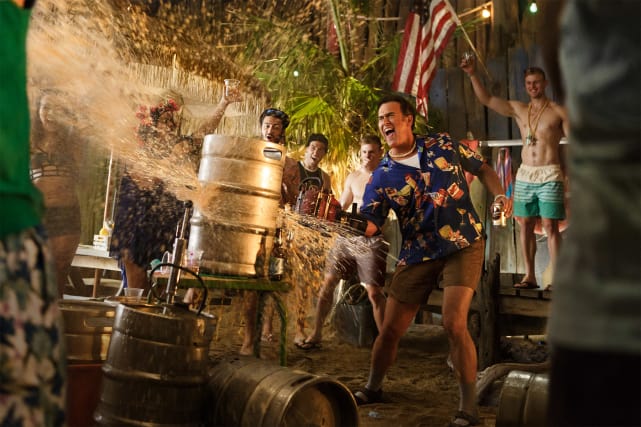 Ash: Pablo, first round of 'ritas is on you because...
Pablo: Oh! Because it's the drink of my people!
Ash: That's a little racist, don't you think?
18. American Horror Story
Honestly, I'd murder for a Coke Zero.

Cricket
19. From Dusk Till Dawn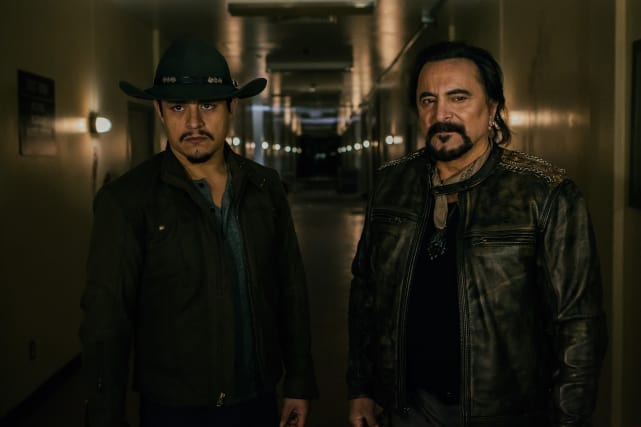 Burt: Who put you in charge anyways?
Seth: I did.
Burt: Yeah? Well tell your boss he's a prick.
20. Chicago PD
She's up, she's alert, kind of rude - all cylinders firing.

Rhodes
21. The Big Bang Theory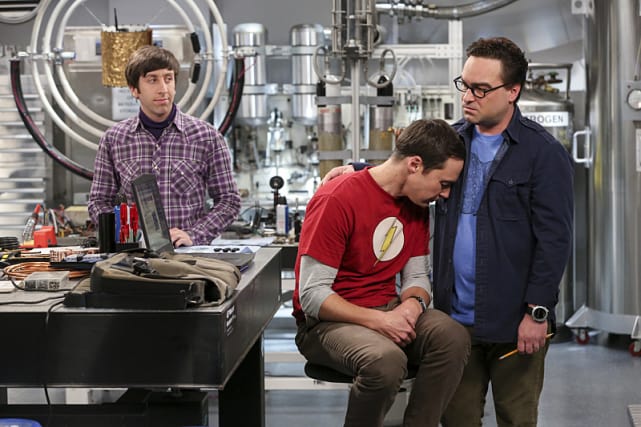 I am cool. This is YooHoo. Chocolate milk's delicious, watery cousin.

Sheldon
22. Secrets and Lies
Melanie is waiting. Melanie does not like to wait. Or cook. Or clean. Or service me in any way.

Patrick
23. Grey's Anatomy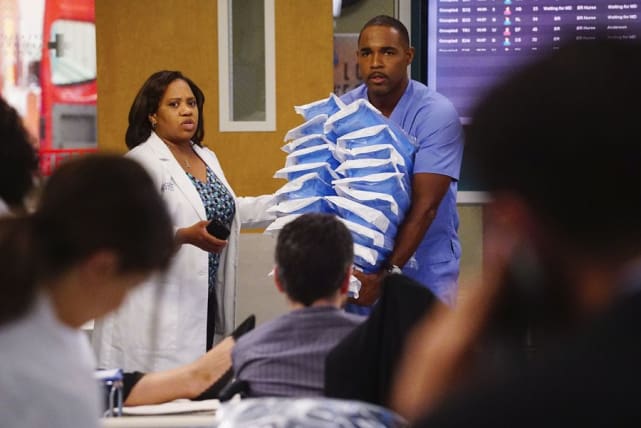 Marriage is like a bed and breakfast in Vermont with sex.

Amelia
24. Masters of Sex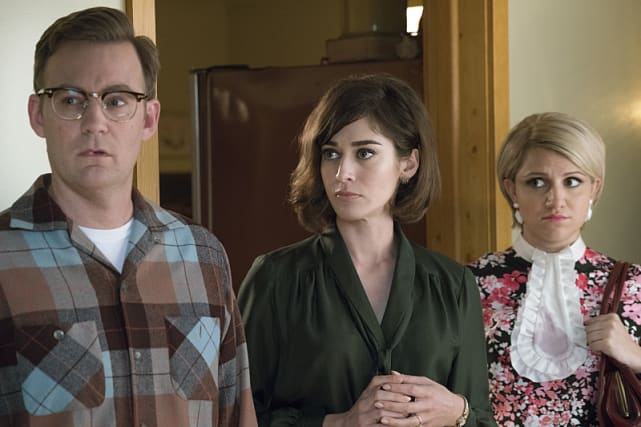 Libby: I am actually a carnal woman, Bill. I want a man to tear my clothes off, and I want to have sex in the shower, and if I am going to go to a five-hour charity dinner, at some point I want to be felt up under the goddamn table.
Bill: I would have happily felt you up.
Libby: Really?
Bill: Yes, those were some incredibly boring dinners.
25. Quarry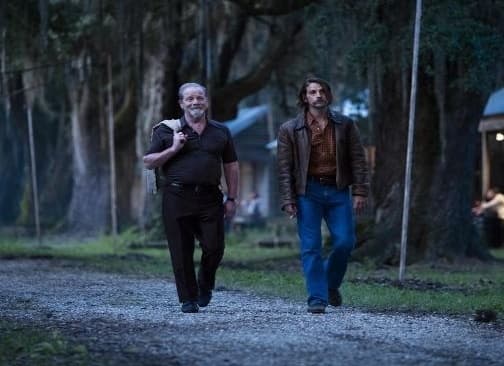 This man right here risked his life twice so that you could sit there and piss away all those wooden nickels you cobbled together in some pathetic attempt to make this poor little fat girl fumble with your privates.

The Broker
26. Frequency
Frank: You're a cop? Get outta here. So you're telling me in 20 years I'm going to be on teh job with my daughter?
Raimy: No.
Frank: What? I'm retired?
Raimy: You're dead. You die tomorrow.
27. NCIS: Los Angeles
Eric: I know deep down you believe in me, sir.
Granger: You'll be the first one I call when the zombie apocalypse hits.
28. NCIS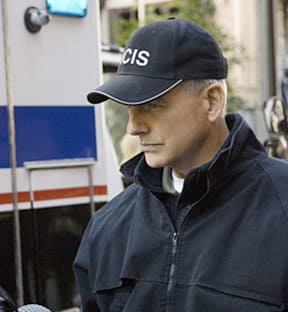 Fornell: Get your hands off that light switch! You'll ruin the mood.
Gibbs: "The mood"? We gonna make out? What?
Fornell: I'm just trying to express my appreciation for your hospitality and friendship.
Gibbs: You wanna show your appreciation? Stop wearing my clothes!
29. Code Black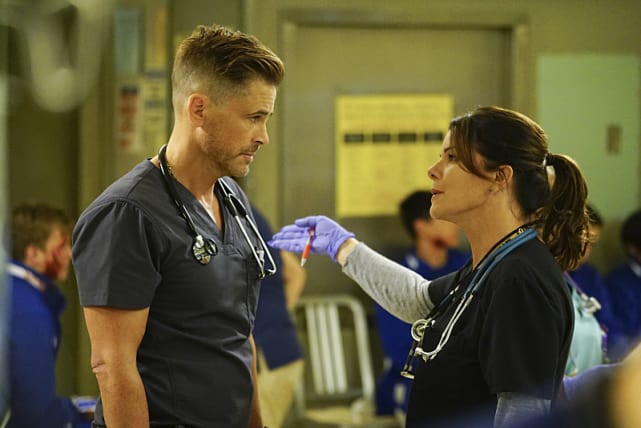 Mario: So, explain it to me. You're a straight man, who became a woman, and now you're a lesbian. I mean, that's it, right?
Beth: I've always loved women. That didn't change when I became one. And you know, it's not that complicated. You make it sound like it's the Pythagorean theorem.
30. Lethal Weapon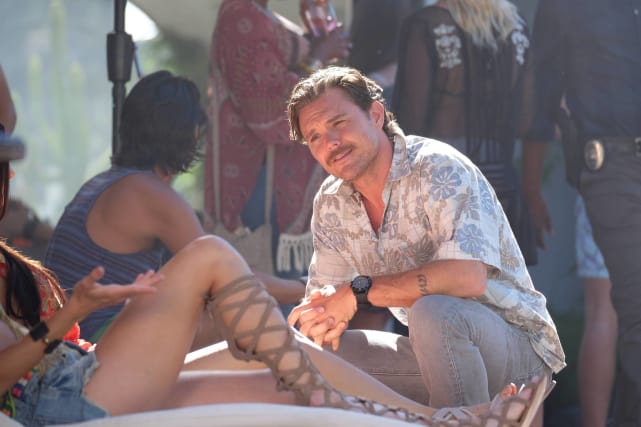 Murtaugh: Hey, don't disappear on me when we're working together. Try to remember that we're partners.
Girl: You two are partners? That is great. How long have you been together?
31. Blue Bloods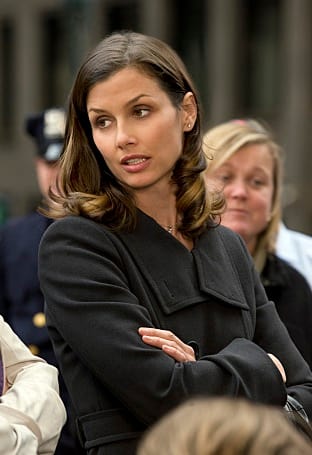 Your client has never stood trial, counselor. By the time I'm done with him the jury is going to see him for exactly who he is, a smug, spoiled, sociopath.

Erin
32. Queen Sugar
Nova: You're parole officer okay?
Ralph Angel: He alright, for a guy who makes me pee in a cup once a week.
33. The Exorcist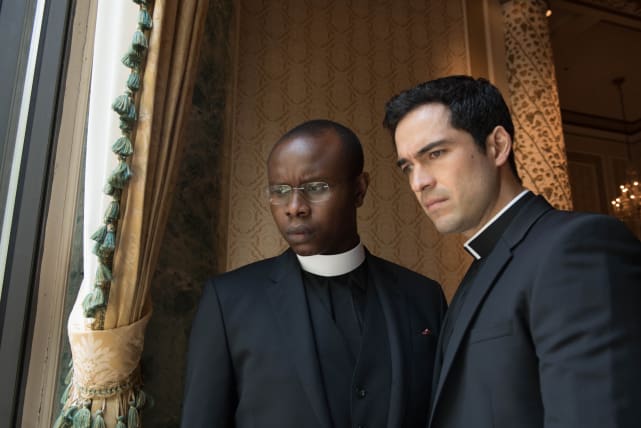 She spoke Aramaic, Bennett. Are they teaching that in the public schools here?

Father Marcus
34. Halt and Catch Fire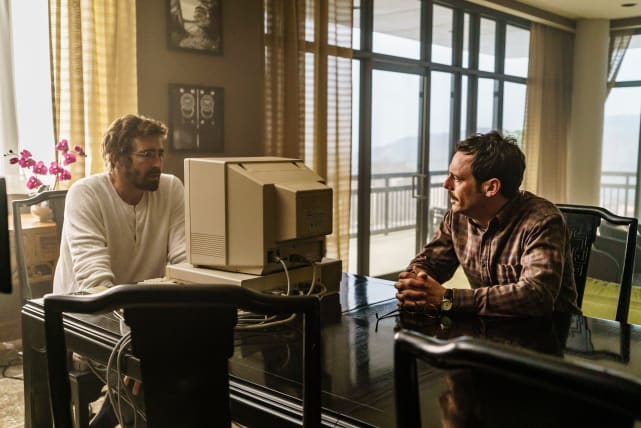 Look at us. Two unemployed CEOs ousted from our companies. Mine's toast and yours is going public.

Joe
35. Designated Survivor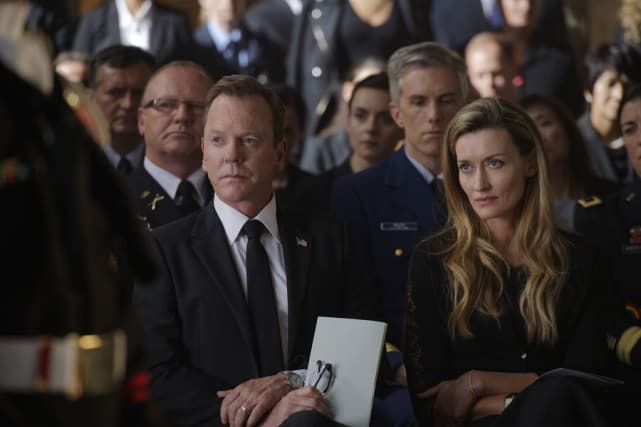 Alex: This isn't good.
Kirkman: No. This is what you get for being honest in D.C. Opportunism.
36. The Blacklist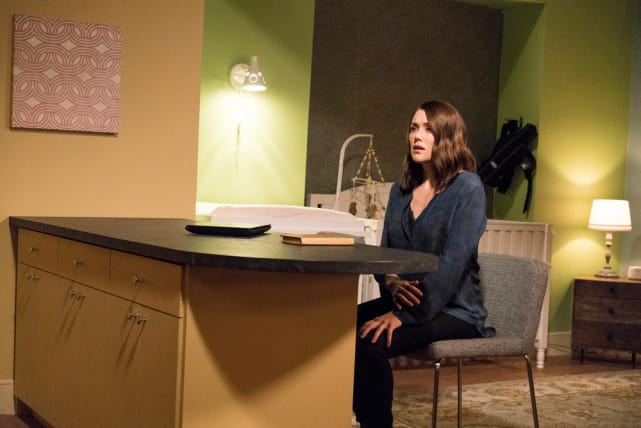 The Raymond Reddington? Concierge of crime? The man in the hat? The man who stayed out in the cold?

Miles
Wait! There's more Quotables for Week Ending October 7, 2016! Just click "Next" below:
Next