Ooooh. Finales.
Tense times of renewals, cancellations, and pickups from the studios.
Even more importantly, all of the best dialogue CERTAINLY must have been saved for now, right?
Find out when you scroll through our quotes, below.
1. Riverdale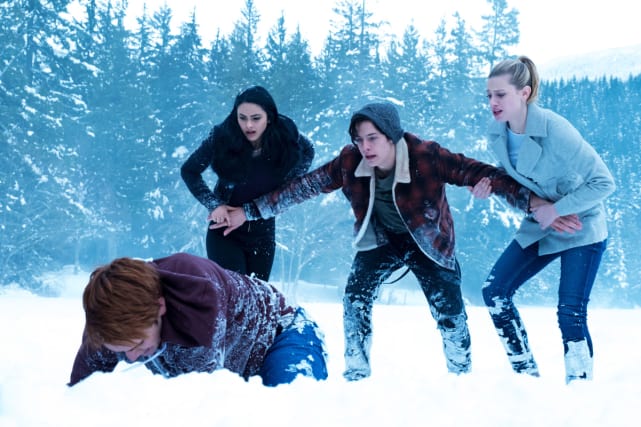 Betty: Wow, it looks great in here.
Jughead: I cleaned it up, after Sheriff Keller thrashed it. In case my dad...
Betty: Until he gets out, I'm not giving up on him, Jug.
Jughead: I know, and that is why I love you, Betty. I love you, Betty Cooper.
Betty: Jughead Jones...I love you.
[They kiss]
2. Chicago Med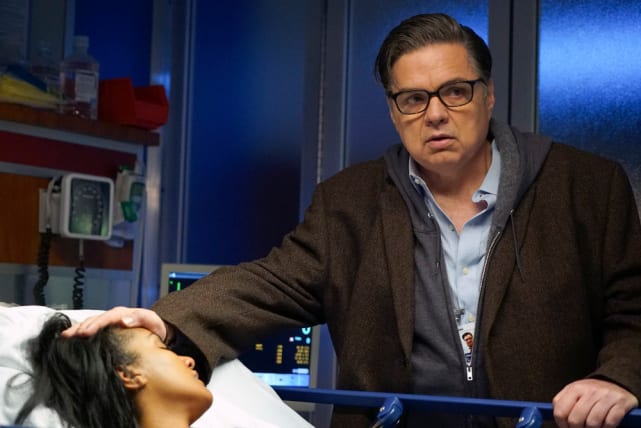 Connor: Loneliness puts you at risk for heart disease.
Ethan: That for real?
Connor: Yeah. I think we all know that love can hurt, right? But loneliness...that'll kill you.
3. Fargo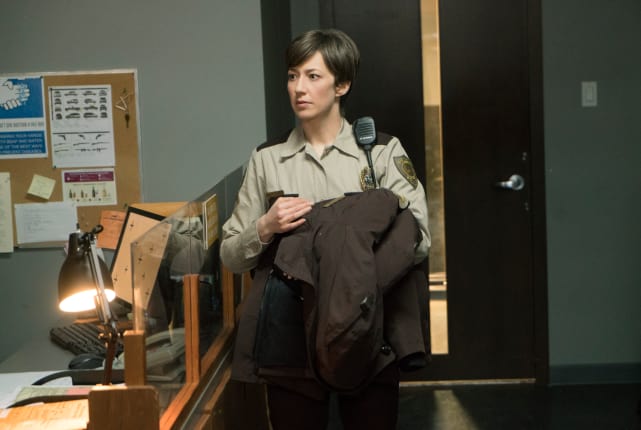 Buck, if I wanted an opinion from an asshole, I'd ask my own. Got it?

Ray as Emmit
4. The Son
I can't believe he made me kiss Ramon's brown ass in front of everyone at the Ranch.

Charles
5. The White Princess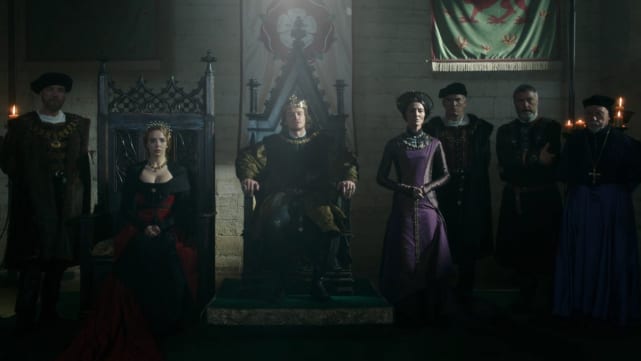 She told me nothing. Because my mother no longer trusts me! She saw before I did myself that I am Tudor now. The birth of Arthur makes me so, whether I like it or not, because I will never stand against him. Our son puts me on your side forever. You may disbelieve it if you choose, but you are all I have now. Our family is all I have.

Lizzie [to Henry]
6. Doctor Who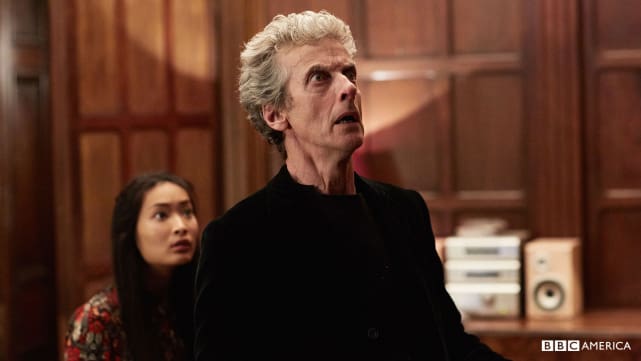 The Doctor: Did you hear the tree squeaking when you arrived outside?
Bill: Yeah. It was the wind!
The Doctor: There wasn't any wind...
7. Madam Secretary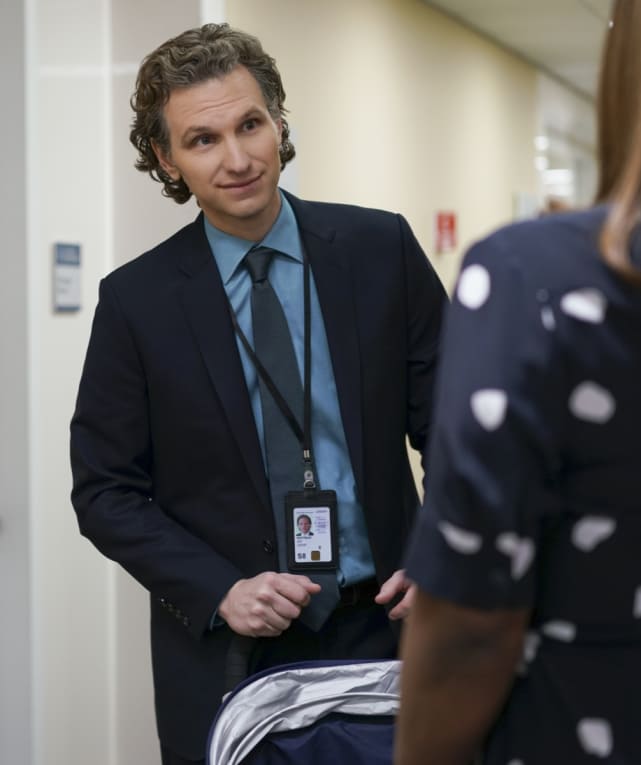 This is why I'm in therapy, Mom. I'm literally the assistant to the Secretary of State, and you keep asking when I'm going to get a promotion.

Blake [on the phone]
8. Lucifer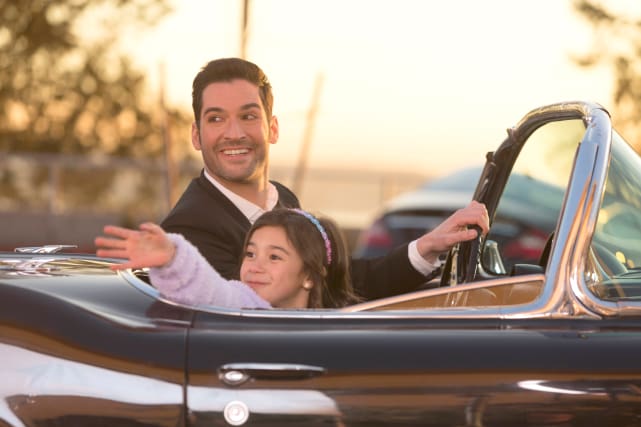 Therapists. They really don't know anything, do they?

Lucifer
9. The Leftovers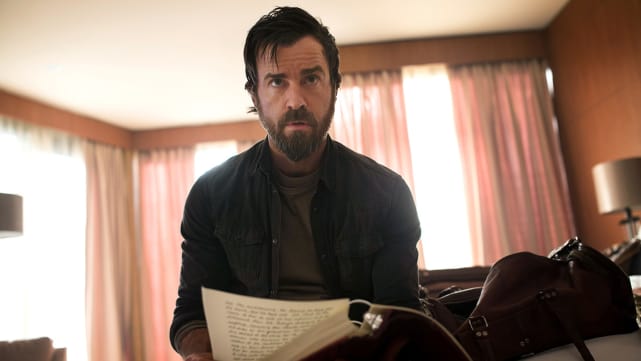 Kevin: You can't have a kid because then you'd have no excuse. You can't be a victim anymore. You'd have to be OK. And no one would feel sorry for you.
Nora: I do not want people to feel so for me.
Kevin: Well then how long, Nora? How long until you move past it?
Nora: Move past what?
Kevin: That you lost your kids.
Nora: I did not lose them! My kids are not dead! They are gone. They are just gone.
Kevin: Then you should go be with them.
10. American Gods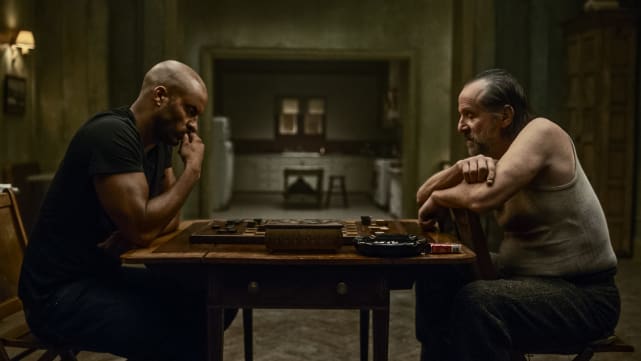 Wednesday: They don't have a clue. They don't have a fucking clue!
Shadow: I don't have a fucking clue! I don't give a fuck if they don't have a fucking clue. I want one! Give me a fucking clue!
Wednesday: Clues were not in the agreement.
11. Chicago Justice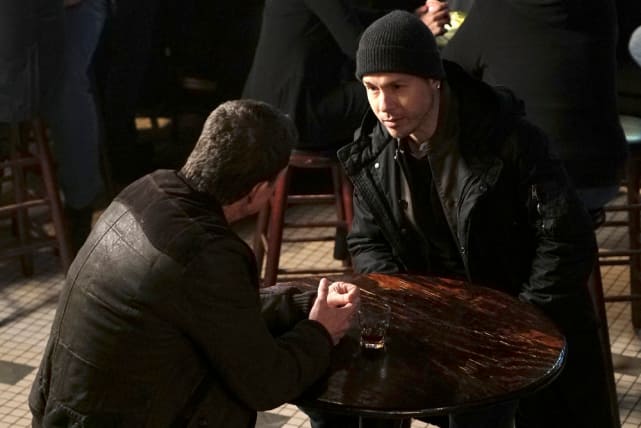 Laura: I'm sorry I got you into this.
Eric: You didn't get me into anything. You kept me out of jail.
Laura: And I put a target on your back.
12. Better Call Saul
Jimmy: Chuck, you sure this is the right play? I mean, in my experience, the bigger the lie, the harder it can be to dig out.
Chuck: I'll cross that bridge when I come to it.
13. Supergirl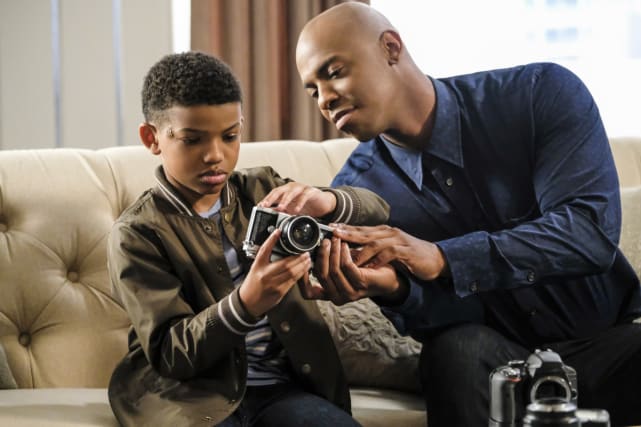 Maybe she should give him like some action figures, right? Like if someone had given me action figures when they interrogated me about my dad when I was 10, I would have sung like a canary. I'm just saying.

Winn
14. Scorpion
This isn't Gilligan's island. We can't take a couple of coconuts and make a dialysis machine.

Paige
15. Jane the Virgin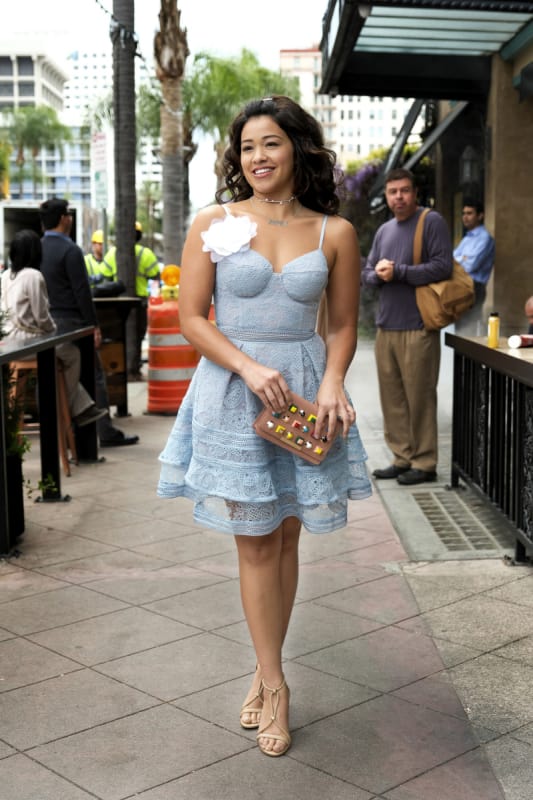 There is absolutely nothing to feel guilty about. Now if you don't go have sex with that obscenely hot telenovela star, your mother will never forgive you.

Xo
16. Quantico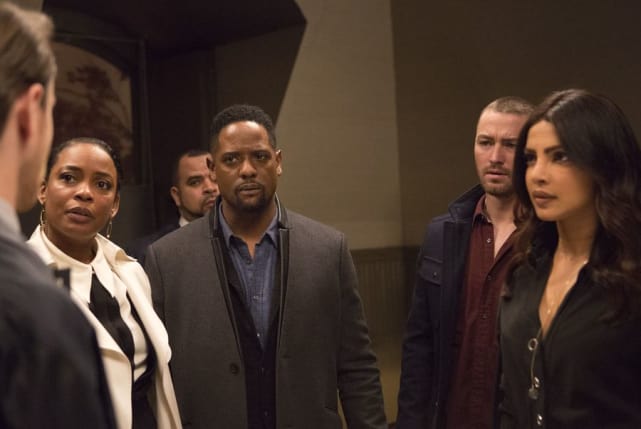 Raina: We're done with our time out, if you'll have us back.
Ryan: Don't ask their permission.
Raina: Fine, we're helping.
17. The Americans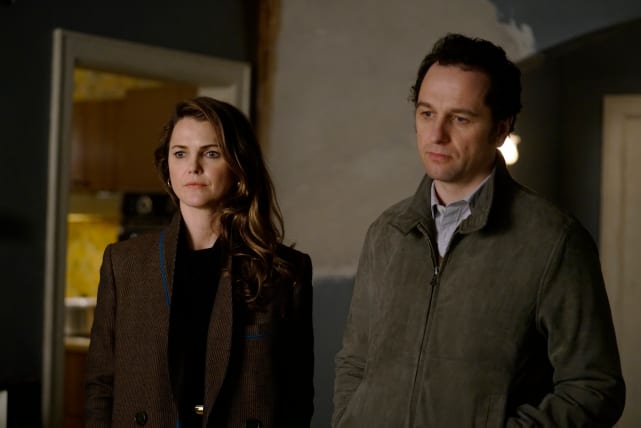 Elizabeth: Why does this bother you so much?
Philip: It just does.
Elizabeth: The centre has nothing to do with them. Come on. And what if they do? So what?
Philip: I don't want Stan to be like Martha.
18. The Flash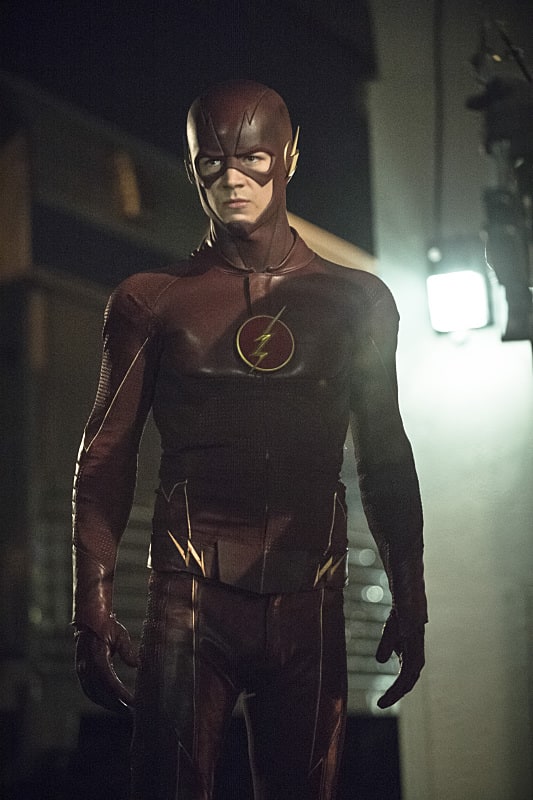 Savitar Barry: [to Barry]: I forgot to tell you. My suit's cooler than yours.
19. Famous in Love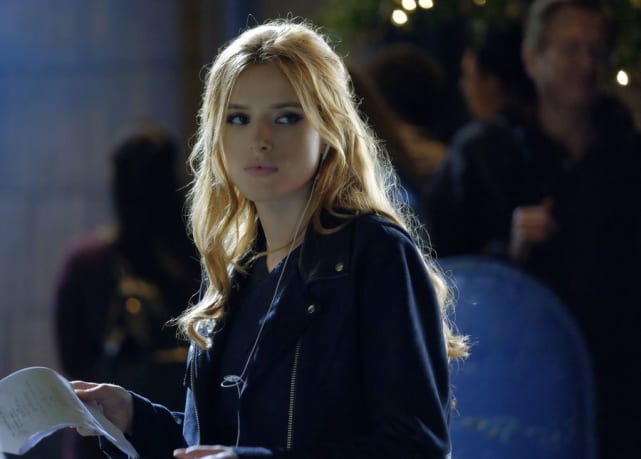 We hired you because you seemed to have genuine talent. But what I've seen here today has been abysmal. You held up the crew and you've delayed production. If you don't show up tomorrow ready to deliver the performance of a lifetime, don't show up at all.

Wyatt
20. iZombie
Ravi: We have a development
Liv: We have a development? I have a development. This case I'm solving, I think she was killed for being awesome. Murdered by haters, literally. You got any kind of enhanced water?
21. NCIS: New Orleans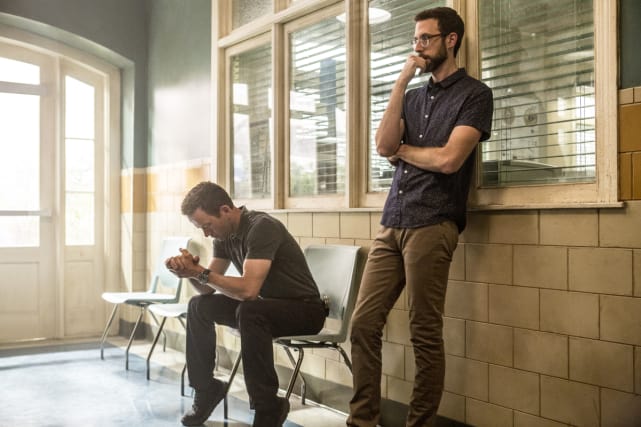 Pride: If any of us want to bow out ...
LaSalle: You know us better than that.
Gregorio: In for a penny, in for a pound.
22. Agents of SHIELD
Did something weird happen with my robot self? Did I make a move on you? Did I try to...kill you?

May [to Coulson]
23. Bull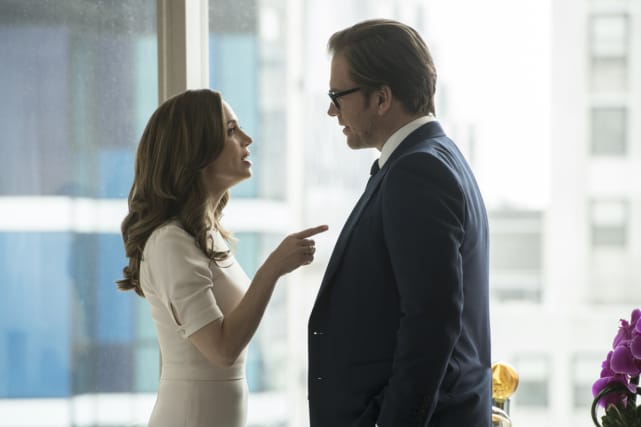 J.P: I played a card that I can never play again with the U.S Attorney's office but you and Atticus Finch decided to go to trial anyway.
Bull: Don't you just hate people with integrity.
J.P.: No, but right now I really hate you.
24. NCIS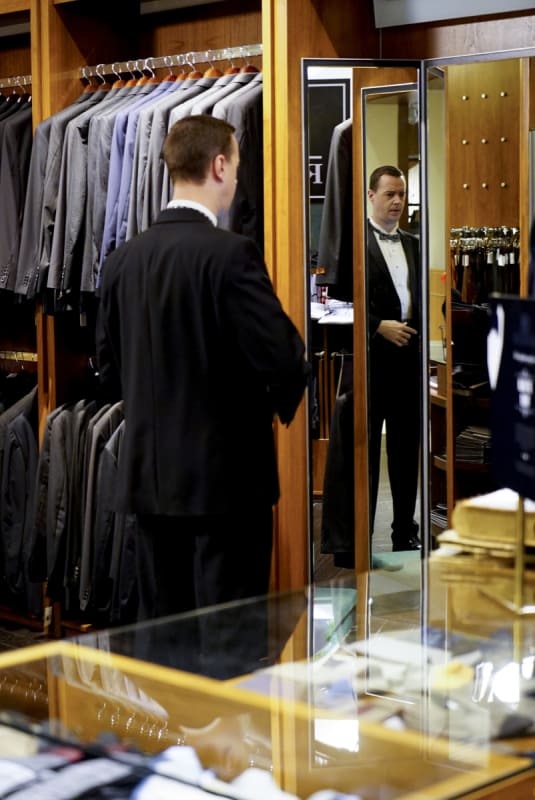 Jimmy Palmer: We just traveled about three hundred miles in 90 minutes!
Gibbs: Felt a lot longer to me!
25. Chicago Fire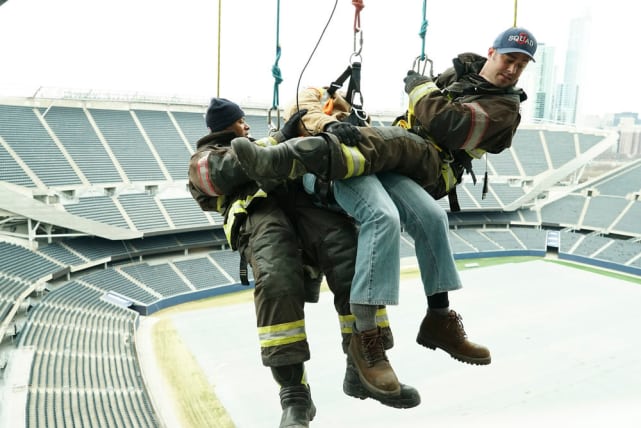 Sylvie [snorting and giggling]: I'm sorry. It is decaf. I was -- I was pranking you.
Kannell: That's your idea of a prank?
Sylvie: Yeah. What do you want from me? I'm not very good at them.
26. The Handmaid's Tale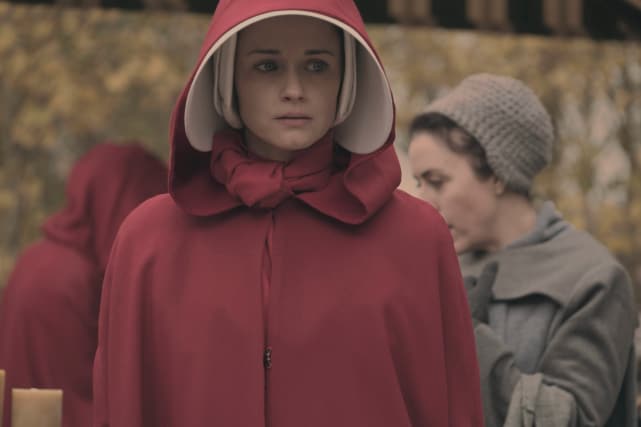 Commander: We only wanted to make the world better.
Offred: Better?
Commander: Better never means better for everyone. It always means worse for some.
27. Arrow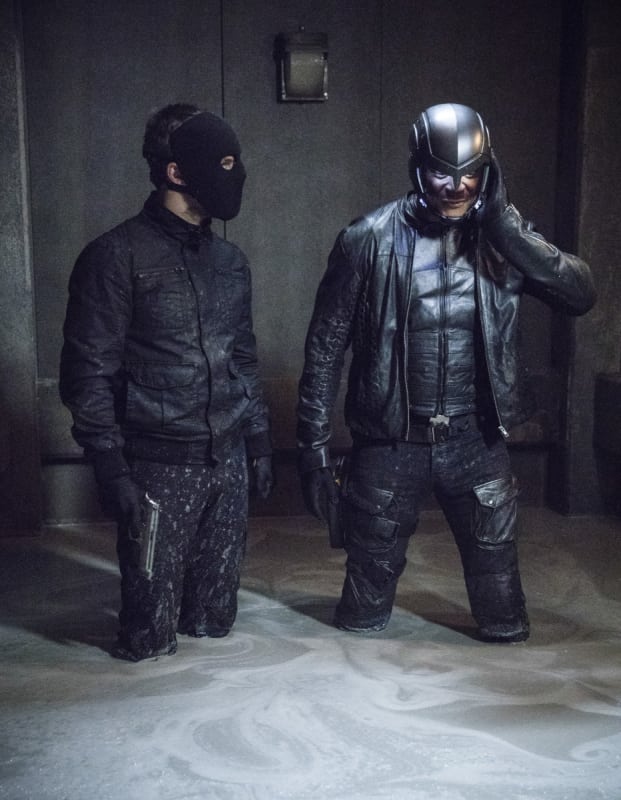 Oliver: Do we have a suspect?
Lance: Yes, we do.
Oliver: Who?
Dinah: Your father.
28. Empire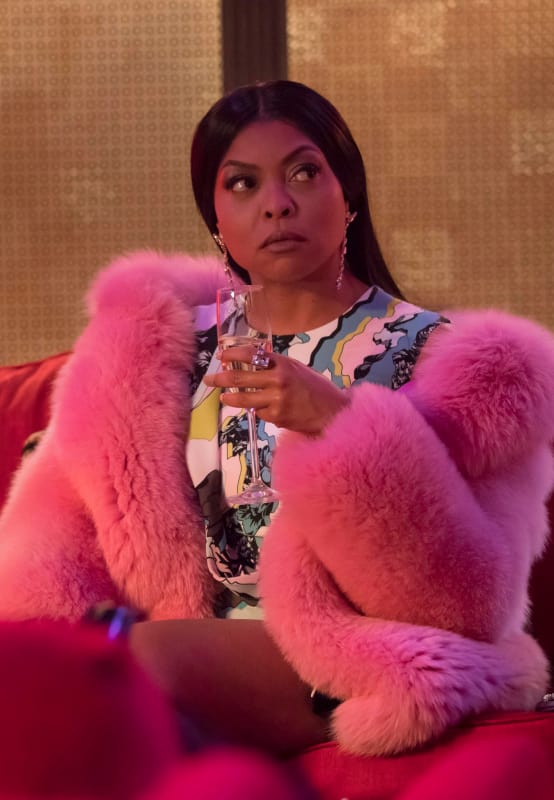 You know all those things your mama said about me, being ghetto and hood? She was right.

Cookie [to Angelo]
29. Law & Order: SVU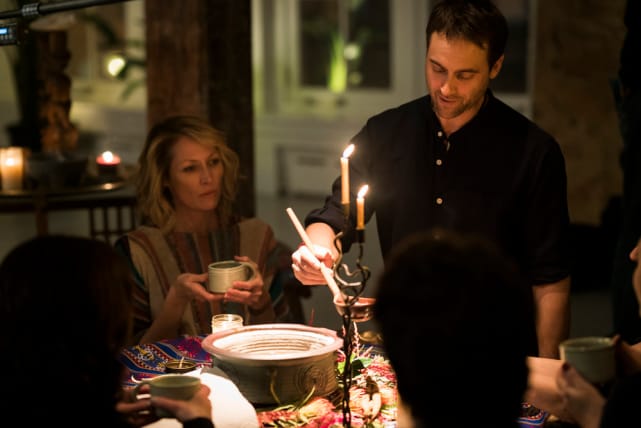 Trask: That's Abby Clarke. Did something happen to her?
Sonny: She was sexually assaulted.
Trask: Oh my God. When?
Rollins: The night of your retreat. In fact, she said that it happened right here. Do you know anything about that?
Trask: No. I hope she's not saying that what we did was rape. We had sex.
30. Underground
Harriet's a good start, but tonight we'll go down in history.Tonight I'm going to make sure that the legend of Patty Cannon never dies; that the name goes down for years.

Cato
31. Designated Survivor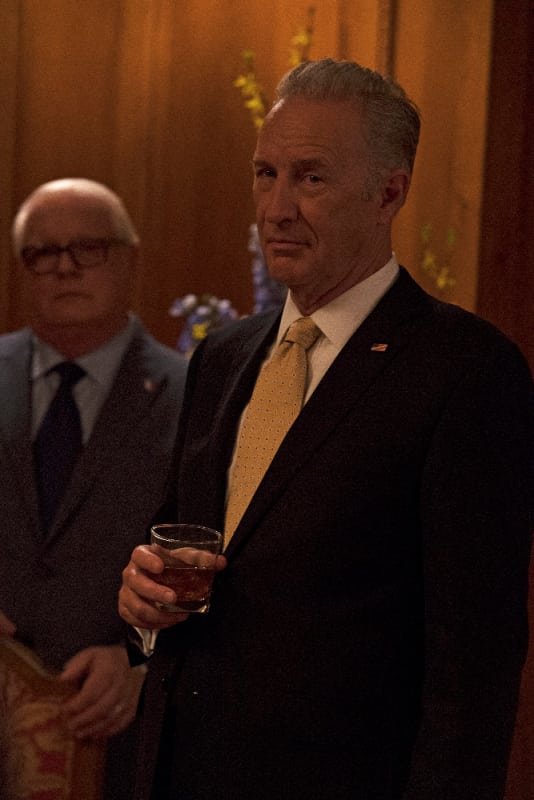 The closest thing I can offer as a guarantee is my word.

Kirkman
32. Chicago PD
Voight: Remember what I told you when you were 16, and you first came to live in my house? I'm with you...
Lindsay: Until the wheels come off.
33. The 100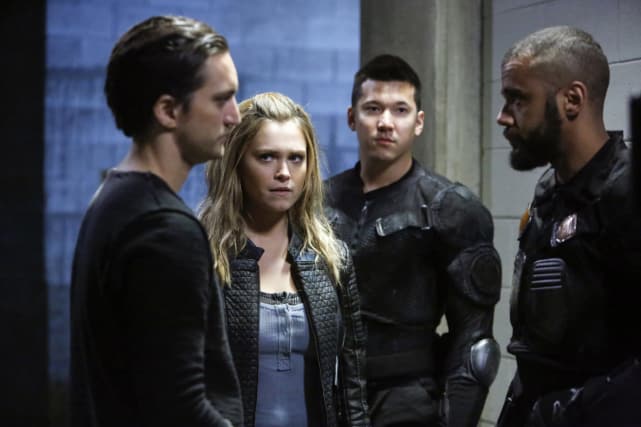 No one's opening that hatch as long as I'm in here with Emori. You need a selfish bastard, I'm your man.

Murphy
34. Criminal Minds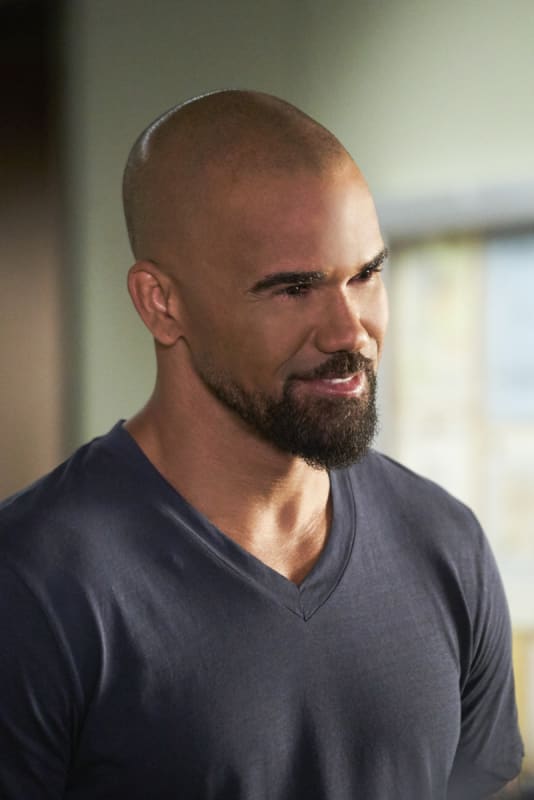 "And thus I clothe my naked villainy and seem a saint when most I play the devil." -- William Shakespeare

JJ
35. Grey's Anatomy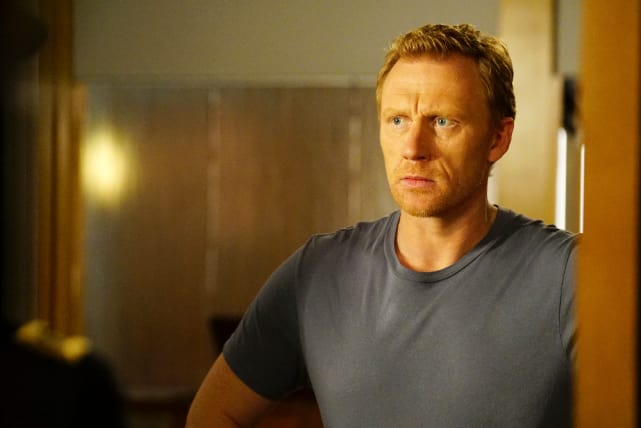 Bailey: So these two were not driving, they were parking.
Andrew: The theory is that they got overexcited and popped the car into gear.
Stephanie: Premature acceleration, you know, it happens to a lot of guys.
Bailey: People need to get busy where God intended. Parking lots. Where it's flat.
36. The Big Bang Theory
Penny: Okay let's try this. Think of yourself as one of those limited edition toys people like to collect.
Sheldon: I already do.
Wait! There's more Quotables from Week Ending May 12, 2017! Just click "Next" below:
Next