Supernatural Photos from "The Devil in the Details"

Sean McKenna at . Updated at .
Sam was trapped in the cage with Lucifer on Supernatural Season 11 Episode 9, but can he possibly get out?
It looks like Dean and Castiel will surely try to save him based on these photos from Supernatural Season 11 Episode 10. That's right, Castiel has finally come out of hiding to help out.
But it seems that taking Lucifer on will be a lot harder than anyone might think.
Plus, Crowley and Rowena are up to something... and probably nothing good. Will Crowley get rid of his mother once and for all?
Enter the cage with Dean and Castiel when you take a peak at these preview pictures from "The Devil in the Details." What are you waiting for?
1. Meeting of the minds - Supernatural Season 11 Episode 10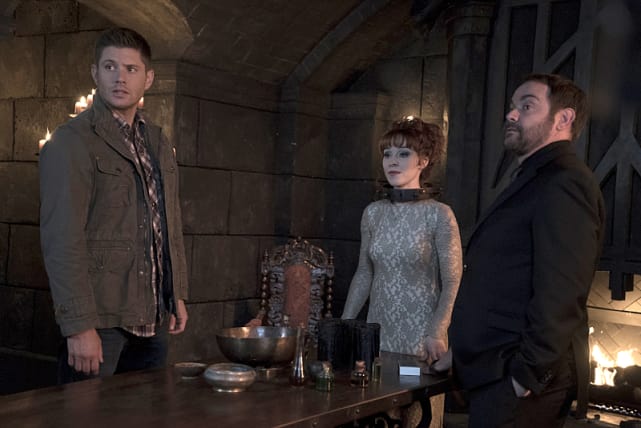 2. Crowley is the master - Supernatural Season 11 Episode 10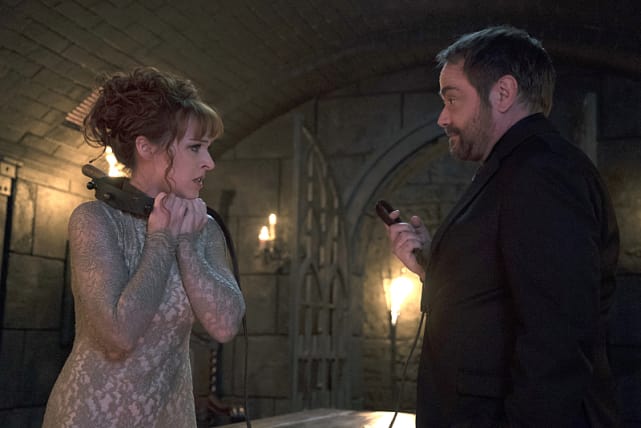 3. A smirk from the king of hell - Supernatural Season 11 Episode 10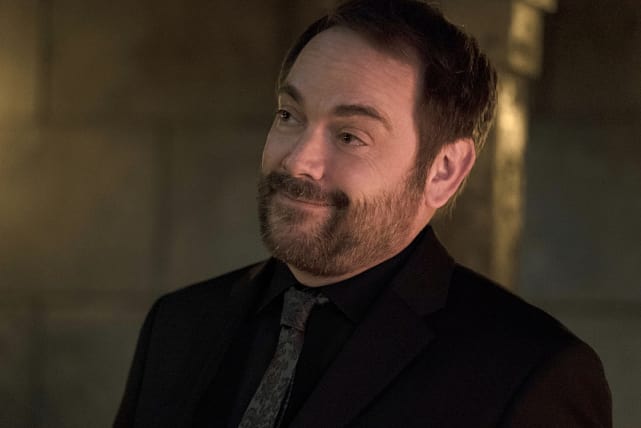 4. Castiel has arrived… finally - Supernatural Season 11 Episode 10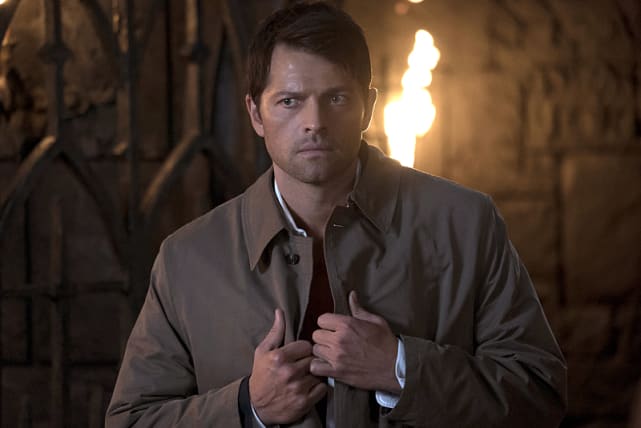 5. Showdown with Lucifer - Supernatural Season 11 Episode 10
6. Bloody and beaten - Supernatural Season 11 Episode 10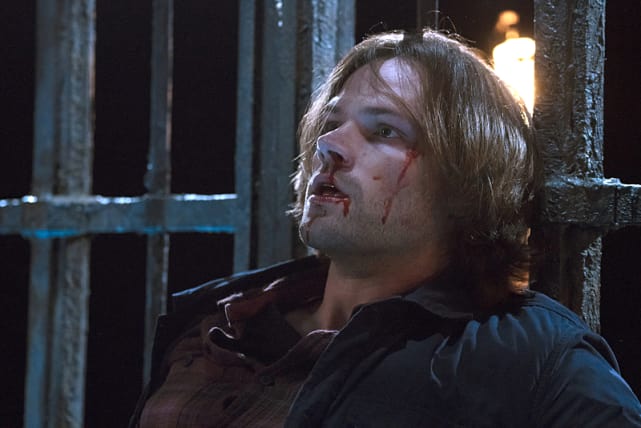 Wait! There's more Supernatural Photos from "The Devil in the Details"! Just click "Next" below:
Next