It's all come down to this! When Barry turned back time and saved the day, he just knew he had to try to get back, way back, to save his mother.
In The Flash Season 1 Episode 23, Eobard Thawne, now in the custody of STAR Labs, offers to Barry a life altering choice. With the help of Dr. Martin Stein and Ronnie Raymond, it appears Barry's going to accept that challenge.
Of course, we know, JUST KNOW, that life changing choice is going to be the knowledge of how to go back in time to save his mother. What's in it for Eobard? Freedom? Redemption? The chance for his mistake to be erased completely? We'll have to watch to find out. For now...get your juices pumping!
1. Barry Allen on The Flash Finale
2. Father Son Chat - The Flash Season 1 Episode 23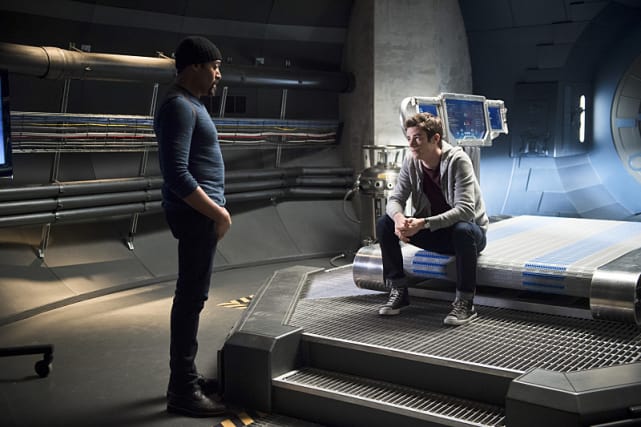 3. Casual Friday - The Flash Season 1 Episode 23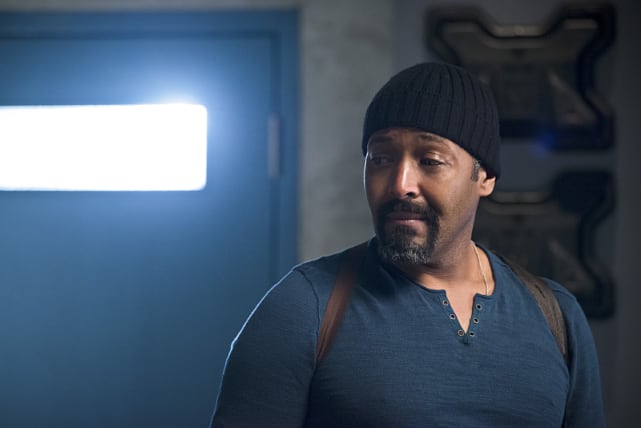 4. Warm Hug - The Flash Season 1 Episode 23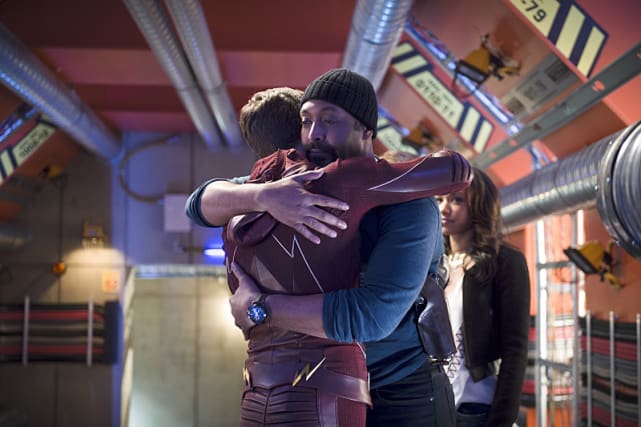 5. Cisco's Turn - The Flash Season 1 Episode 23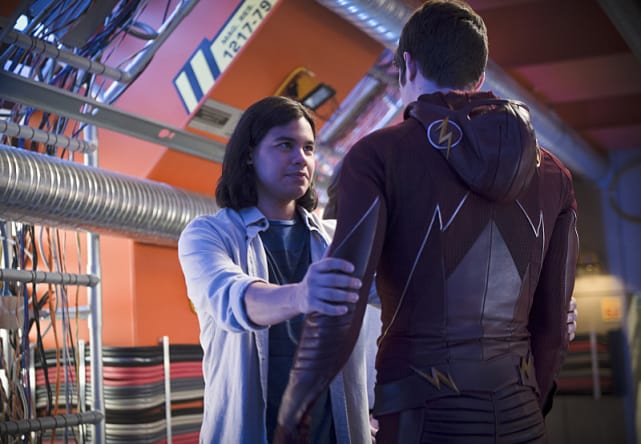 6. Still at It - The Flash Season 1 Episode 23
Wait! There's more The Flash Photos from "Fast Enough"! Just click "Next" below:
Next