Family Guy Season 15 on DVD - Relive the Fun Starting with this Exclusive Deleted Scene!

Lisa Babick at . Updated at .
Peter Griffin never fails to surprise! And neither does Family Guy.
To celebrate the November 7 release of Family Guy Season 15 on DVD, we have an exclusive deleted scene for you to check out below!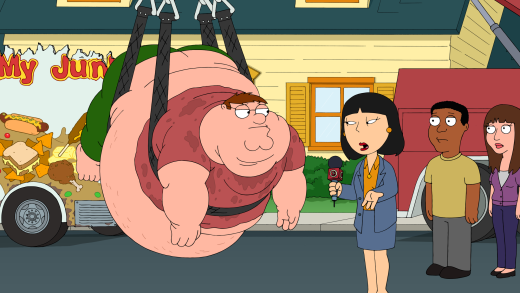 We won't spoil all the fun, but we can't help but laugh at Peter's idiocy as his fascination with the telephone book takes center stage.
Can you imagine listening to a gazillion phone numbers being read aloud?
What would Lois think if she found out? While it may make us shake our heads, it would probably turn Lois on.
As goofy as Peter is, Lois finds him endearing. And they make a great couple, don't they?
There were a lot of fun episodes on Family Guy Season 15, but anything featuring Quagmire makes us all gooey inside.
His introduction to the Tinder universe on The Family Guy Season 15 Episode 14, "The Dating Game" was one of our favorites of the season.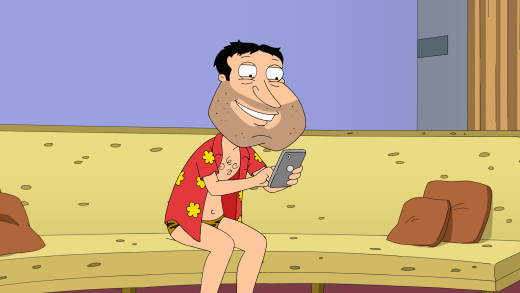 We also loved Family Guy Season 15 Episode 16, "Saturated Fat Guy". Who can forget the "Eat My Junk" logo on the front of Peter's truck?
The Family Guy Season 15 DVD features 20 episodes, 16 of which are uncensored and special deleted scenes. 
The DVD also features a special tribute to Carrie Fisher and Adam West. We miss them already, don't we?
Check out the exclusive clip below for a preview of the fun!
What was your favorite episode from Family Guy Season 15? Let us know in the comments below.
Remember, you can watch Family Guy online and be sure to check out our Family Guy reviews every Sunday, right here via TV Fanatic!