GLOW Season 2 Trailer: The Gorgeous Ladies Of Wrestling are BACK!

Carissa Pavlica at .
Who didn't fall in love with the Gorgeous Ladies of Wrestling?
Well, I guess anybody who didn't take our advice and watch GLOW Season 1, that's who!
You laggers have just enough time to binge watch it a few times and catch up before GLOW Season 2 arrives on June 29.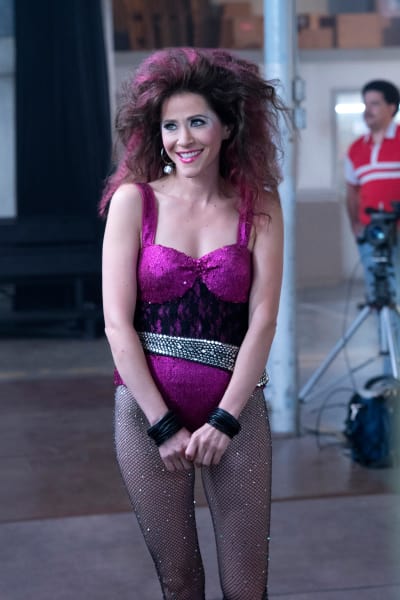 The official trailer, below, ups the stakes for the ladies as the show goes on and is ripped out from under them.
Just as their dreams come true and the show makes the women local celebrities (with both good and bad consequences), the network determines men are better than women.
What? Is it the '80s or something?
Oh, yes, not that they look too much different from that standpoint than any other era than, oh, you know -- today! Goooo GLOW!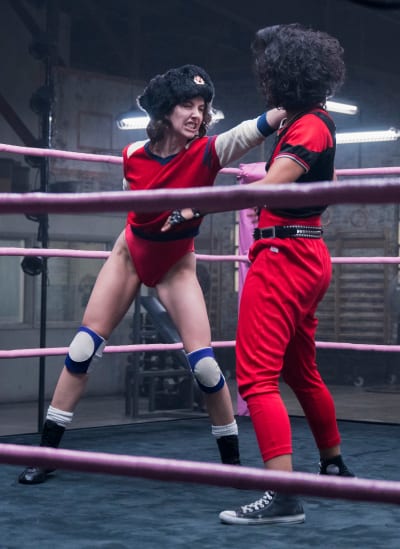 Based on the true story of the short-lived series of the glistening decade noted above, GLOW follows Ruth Wilder (Alison Brie), an out-of-work, struggling actress in 1980s Los Angeles who finds one last chance for stardom when she's thrust into the glitter and spandex world of women's wrestling.
In addition to working with 12 Hollywood misfits, Ruth also has to compete with Debbie Eagan (Betty Gilpin ) a former soap actress who left the business to have a baby, only to be sucked back into work when her picture perfect life is not what it seems.
And at the wheel is Sam Sylvia (Marc Maron), a washed-up, B-movie director who now must lead this group of women on the journey to wrestling stardom.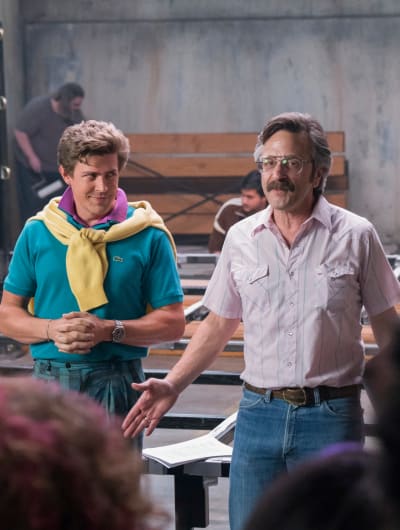 As Season 2 plays out, Sam will do it with his teenage daughter who may have moved in with him. He's not so great at semantics.
Ruth and Debbie will continue to confront the issues looming large at the heart of their friendship while they can't help but realize they make beautiful TV together.
Everyone will have something new to consider as their lives change virtually overnight. 
The wrestling is harder, the stakes are higher, and the hair is even bigger.