Swamp Thing Trailer: DC Universe Turns to Horror for Latest Drama
Paul Dailly at .
Is this a DC Universe show?
That was my first thought as I watched the final trailer for Swamp Thing, the latest live-action drama to launch on the superhero-oriented streaming service.
Swamp Thing "follows Abby Arcane as she investigates what seems to be a deadly swamp-born virus in a small town in Louisiana but soon discovers that the swamp holds mystical and terrifying secrets," according to the show's official logline.
Related: Swamp Thing Production Halted at DC Universe
"When unexplainable and chilling horrors emerge from the murky marsh, no one is safe."
It is executive produced by James Wan and stars Andy Bean, Crystal Reed, Virginia Madsen, Jennifer Beals, Will Patton, Derek Mears, Ian Ziering, Henderson Wade, and Kevin Durand.
If DC Universe has proven anything throughout its short tenure, it's that it is not a destination for children. 
Titans and Doom Patrol both dealt with some adult themes, and it looks like Swamp Thing is going to dial up the fear factor. 
The series does look like the type of horror you would watch at the cinema, so let's hope the series actually has enough scares to fill the ten-episode first season. 
Related: Titans Renewed for Season 2
The show was originally supposed to span 13 episodes, but Warner Bros. decided to wrap production with the tenth episode of the series, fueling rumors that the show was not going to see the light of day.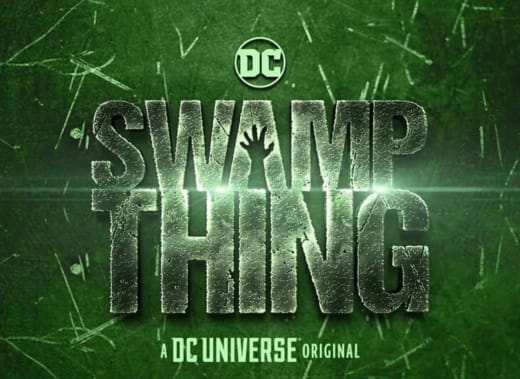 As of press time, the first season has a weighted average of 92 percent on Rotten Tomatoes, so it seems like the reviews are positive, in line with the previous DC Universe shows. 
Have a look at the wild trailer below and hit the comments with your thoughts. 
Swamp Thing debuts Friday, May 31.