Vikings Mid-Season Premiere Date & Trailer: Bloodier Than Ever & A Surprise Return

Carissa Pavlica at .
History's hit drama series Vikings returns on Wednesday, November 28 at 9 PM ET/PT, it was announced today from San Diego Comic-Con International.
An exclusive trailer from the mid-season five premiere was unveiled to nearly 5,000 fans during the Vikings cast panel held in Ballroom 20 this afternoon at Comic-Con.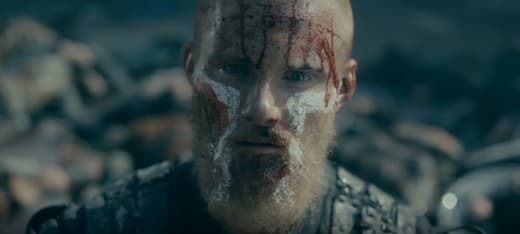 In the Vikings Season 5 mid-season finale, the divide between the Lothbrok family climaxes with Ragnar's sons battling each other to rule the world.
The long-awaited faceoff ends with a strategic victory going to Ivar the Boneless (Alex Høgh Andersen) who vows vengeance on his betrayers with a direct target on Lagertha's (Katheryn Winnick) back.
Related: Explore Hundreds of Hours of Curated Historical Videos with History Vault via Prime Video Channels!
Last seen in an unstable state and losing her appearance as a fierce Viking warrior, Lagertha is hopeful she will regain her spot in Kattegat as its rightful leader.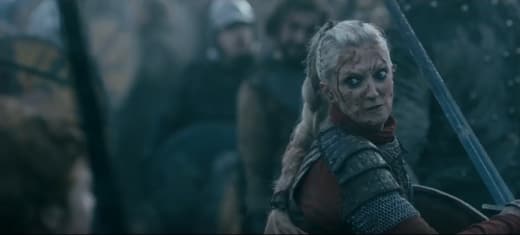 Season five returns on November 28 with the arrival of a legendary Viking, the famous Duke Rollo (Clive Standen), who causes further upheaval in a Kattegat still reeling from Ivar the Boneless becoming its King.
As Bjorn (Alexander Ludwig) and Lagertha flee Ivar's murderous forces with Bishop Heahmund (Jonathan Rhys Meyers), Ivar's tyrannical reign over Scandinavia ushers in a new Dark Age, the likes of which have never been seen.
Ultimately, Ivar's reign will not go unchallenged by the sons of Ragnar and old enemies will become allies to defeat the despot who has declared himself a God on earth.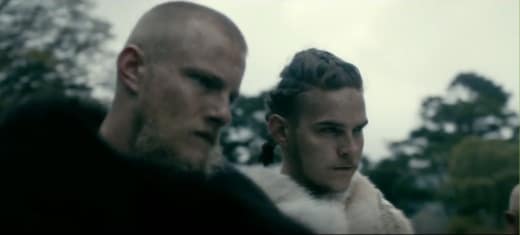 Meanwhile, in Iceland, Floki (Gustaf Skarsgård) battles the elements and his own settlers' desire for revenge, to forge a Viking colony on the beautiful and desolate landscape.
Across all platforms, the last season of Vikings averaged 11.2 million viewers per episode.
Related: Vikings Season 5 Episode 10 Review: Moments of Vision
Vikings is a top five drama across all of cable this year and finished its season as the #1 original series on cable on Wednesday nights among all key demographics (Live+SD). Vikings averaged 3.7 million total viewers in Live+7.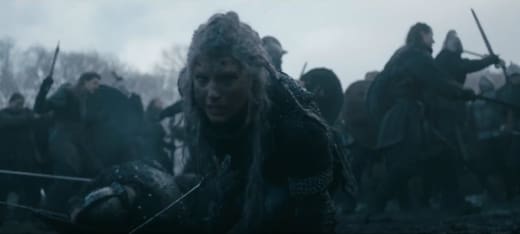 The 20-episode season six of Vikings is currently in production in Ireland.
Vikings is the critically acclaimed series from creator and sole writer Michael Hirst (Academy Award-winning film Elizabeth and the Emmy and Golden Globe nominated series "The Tudors") and is a family saga that tells the remarkable tales of the lives and epic adventures of the raiders and explorers of the Dark Ages.
If you need to catch up, watch Vikings online. You have time, but do you have the nerve?