WGN America Picks Up Bellevue Starring Anna Paquin - Trailer!!

Carissa Pavlica at .
WGN America isn't totally getting out of scripted television.
They've just picked up the rights for a Canadian series starring Anna Pacquin (True Blood) titled Bellevue.
Starring alongside Paquin are Shawn Doyle (House of Cards) and Allen Leech (Downton Abbey).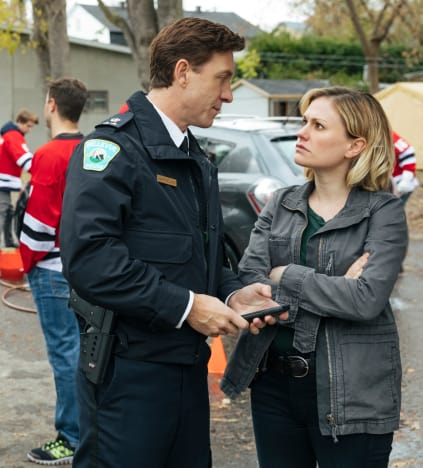 Bellvue is a small town with big secrets.
Twenty years ago the murder of a young woman traumatized the community. Now the killer is back. Or is he?
When a high school hockey star wrestling with his gender identity goes missing and all signs point to foul play, Detective Annie Ryder (Paquin) must unravel all the pieces to this gripping mystery before her own life falls apart.
As the case pulls her further away from her family, she is also confronted by a mysterious person from her past with disturbing answers and a terrifying need to get inside her head.
Along the way, Annie must navigate a complicated relationship with her on again, off again ex, Eddie (Leech) and her boss on the force, Police Chief Peter Welland (Doyle).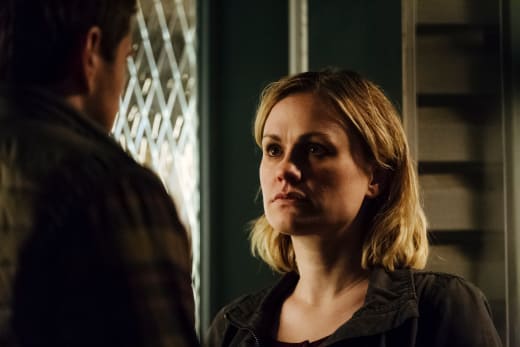 Back in the day, the US used to get a lot more Canadian (and countries') other  programming by way of acquisition. Then Peak TV happened, and everyone wanted to get into the production business.
While this was by no means a bad thing, certainly when you look at the amazing productions that came our way by WGN America, only for one example, when it became cost-prohibitive for the network, viewers lost amazing viewing far too early.
As costs become more of an issue, perhaps we'll be treated to more international fare that comes at a reasonable cost to the networks.
Bellvue is an interesting mystery with a lot of twists and turns.
It will keep you on your toes and interested in what comes next.
You'll have to wait until 2018 to catch your first glimpse of the series, but it's worth it. 
I can't wait to see what else WGN America has up their sleeves and hope they are not the only net interested in bringing our way more international flavor by way of acquisition.
What do you think? Check out the trailer below and share your thoughts!