Welcome back to another edition of TVF's Gossip Girl Round Table, where our panel breaks down Monday's show (see our review of the episode earlier this morning).
Below, Gossip Girl expert Mister Meester joins critic-in-chef DANdy and TVF shot-caller Gossip Guy to discuss hot topics from "Juliet Doesn't Life Here Anymore" ...
~~~~~~~~~~~~~~~~~~~~~~~~~~~~~~
1. What was your favorite Gossip Girl quote from last night?

Gossip Guy: As good as all of the Chair references to sex were, I'm going to give it to Blair's jab at Juliet, "Well you can believe the part where she does her own hair."
Mister Meester: It's hard to pick a favorite, but the Gossip Girl quotes were what made this my favorite episode of the fall. Blair had me laughing left and right with her many putdowns and pop culture references, and there's something about raspy-voiced Chuck waxing philosophical about waxing Blair that I find hilariously dirty. If I have to pick just one, I'll go with the dean, asking Vanessa what we've all wondered for years: "Who are you?"
DANdy: There were many gems from which to choose, but gonna go with Dorota's warning to Chuck. If the KGB can't break her, this powerful Upper East Sider has no chance.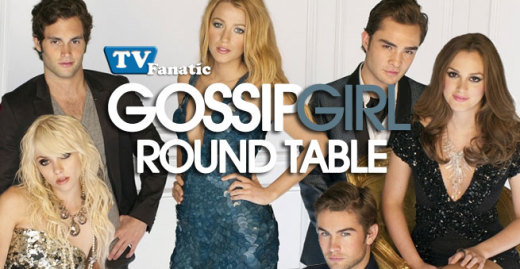 2. Have we seen the last of Colin or Ben?

Gossip Guy: Afraid so. This is Gossip Girl, where apparently they like to bring in characters, make elaborate story lines and schemes, only to have them fizzle out. Hopefully, they'll at least go the way of Aaron Rose and give us the occasional funny reference. Hey, and they left us with by far their most attractive family member, Juliet.
Mister Meester: They still have to reveal why Ben is in jail and blames Serena for it, right? My guess is that's still to come this season. Colin? He's probably gone for good, but not before earning the distinction of being one of the few Serena love interests NOT to hit that.
DANdy: Yes. Waldo has a better chance of popping up on a future episode that either of these random cuties.
3. For old times' sake, rate last night on the Vanessa uselessness scale (1-10, 10 being the most useless).
Gossip Guy: Aww. Come on, Mister Meester. Why would you bring back the Uselessness Scale on me now. How about last week when we literally just cut to a shot of her in the apartment!? I'll go back a week and give her a 24. This week? Only 9, 'cause I can't wait to watch them fail to take down the NJBC.
Mister Meester: I'm going with five. Sure, her actions had an impact last night, but in terms of perpetrating a diabolical scheme, man she is useless.
DANdy: She clearly was not useless. Annoying, petty and clothed? Absolutely. But the episode made actual use of her character at least.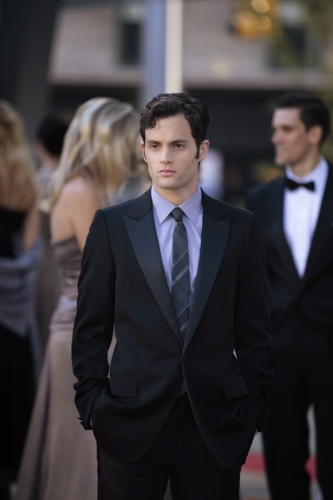 LONELY BOY RETURNS: Dan found himself on the outs last night.


4. Which couple would you prefer to see together, Serenate or Derena?


Gossip Guy: As pretty as Serenate is, I still prefer the chemistry of the incestuous Derena. Very upset when the creepy, dense man-bangs didn't take a hint from his ignored call and showed up. Come on, even an idiot like Nate would know that under four rings, the girl ignored you.

Mister Meester: Derenate? Hey, he's got experience with threesomes.

DANdy: Derena. If only for the awkwardness of Blake and Penn having to make out even though they're now broken up. I'm so cruel, I know.

5. Non-Judging Breakfast Club vs. The Outsiders: Who will prevail?


Gossip Guy: Really? You expect me to put money on any side that features V? They get +1 for Juliet but -75 for V.

Mister Meester: Give Juliet and Vanessa credit for gumption in thinking they can take the NJBC in the first place, and for realizing their weak alliance needs a boost and bringing in Jenny. But come on, unless they add Georgina to the mix, they're going down faster than Chuck on Blair under that sound-proof duvet cover. The outsiders also can't be a legitimate threat without a fun nickname like Single White Trash Females or Junior Junior Varsity, which also uses their initials (props to reader TFV168 for that one)!

DANdy: I don't know, but if Jenny is coming back, it most definitely will NOT be one group: the viewers.

What do you think? Sound off in the comments!

Steve Marsi is the Managing Editor of TV Fanatic. Follow him on Google+ or email him here.

Tags: Gossip Girl, Round Tables