At the end of "Benderama," I think Bender put it best when he said: "Well, that was dumb."
If you're a fan of Bender and the stupid, funny jokes that comes along with him, you probably enjoyed this episode.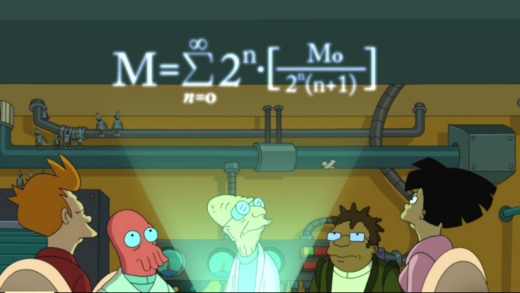 In Bender's infinite laziness to fold the two sweaters the professor gives him, he created two clones of himself. Of course they refused, but we did get to enjoy the three of them making even more hilarious Bender jokes.
The funniest part of the installment was when the three Benders were making fun of the ugly giant.
Things took a turn for the weird when Bender got back home and his clones kept reproducing until they could make all the water on Earth turn into alcohol because they're atomically small. It was humorous, but at the same time it was just a little too dumb for me.
I'm glad it was at least acknowledged as such at the conclusion of the half hour... which is probably why I love Futurama so much, it doesn't mind being dumb and calling itself out for it. As long as the jokes are funny, there's not much they won't do. And being set in the future lets the show get away it.
Other thoughts:
"Robot, experience this tragic irony for me!"
Linda and Morbo drunk during their news telecast was hilarious. The slurring of their words and Linda, being, well, Linda.
Nick McHatton is a TV Fanatic Staff Writer. Follow him on Twitter.

Tags: Futurama, Reviews
Want more Futurama?
Sign up for our daily newsletter and receive the latest tv news delivered to your inbox for free!
More From TV Fanatic
Power struggles ensue all around Chester's Mill on Under the Dome. Lives will be put on the line.
Scott decides to get tough on Teen Wolf after rescuing his Beta by declaring he won't sit back and watch more deaths. Find out what else went down in the review!
Heather and Tamra consider making peace with Shannon on The Real Housewives of Orange County. See what went down in our TV Fanatic review!
On Murder in the First, the trial of Erich Blunt reaches its conclusion. But what is the verdict? Find out when you read the review.
---