Physically, we know where Patrick Jane will be when season four of The Mentalist kicks off: in jail.
But emotionally?
"If you got your heart's desire, and your heart's desire was a kind of bitter and dangerous pill to swallow, how would you go on with the rest of your life?" creator Bruno Heller asks in a new TV Guide interview. "What does revenge mean? Because, as you saw in that final moment, after you've killed someone, what's left? It's not like love. Love makes things grow. That kind of bitterness and hate kills things."
Of course, this is predicated on whether or not Jane actually killed Red John on season three finale.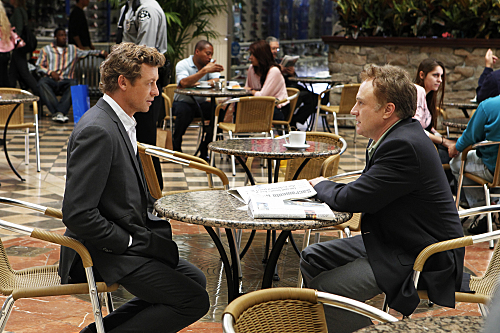 As for the new season overall, Heller previews:

"There still will be an overarching narrative going on, but it won't be quite so intricate. From Jane's point of view, he doesn't want to play games any more. [He wants] to pull back a bit from that kind of obsessive chase, because it's the obsessive chase that has gotten him into problems in the first place."

The Mentalist returns on September 22.

Matt Richenthal is the Editor in Chief of TV Fanatic. Follow him on Twitter and on Google+.

Tags: The Mentalist, Interviews, Spoilers