With nominations for the 2012 Emmy Awards scheduled to be announced by Nick Offerman and Kerry Washington on July 19, staff writer Dan Forcella is here to give you a quick overview of each category, his predictions for the 2012 nominations, and his Emmy Wish Lists for who ought to be on the ballot.
Other categories we've covered, predicted and previewed so far:: Lead Actor Comedy, Lead Actress Comedy, Supporting Actor Comedy and Supporting Actress Comedy...
-------------------------------------------
Finishing up our look at the funniest folks on television, we conclude with the Outstanding Comedy Series race. I'm sure there is no doubt in anyone's mind that two-time defending champion Modern Family is on its way to a three-peat, but there should not be any chicken counting before they get a chance to hatch. Three-time champion 30 Rock, and critical favorite Parks and Recreation should give Modern Family some stiff competition in the category.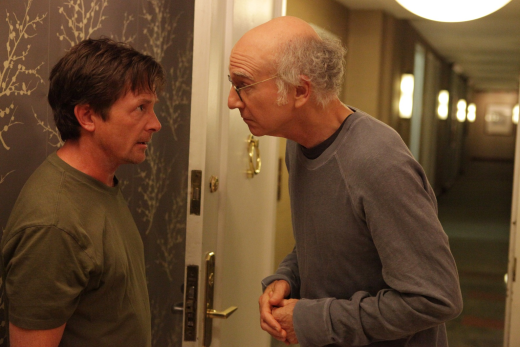 Prediction
The Big Bang Theory - CBS
Curb Your Enthusiasm - HBO
Louie - FX
Modern Family - ABC
Parks and Recreation - NBC
30 Rock - NBC
Six-time nominee Curb Your Enthusiasm should return to the field after not airing any episodes last year. Louie and The Big Bang Theory, which were both highly represented in a number of categories at the most recent Emmys, round out my group of predicted nominees.
Emmy Wish List
Chuck - NBC
There's no way that this action comedy earns a bid, but after its final season it would be a dream come true for Chuck to be nominated for an Emmy. The series that kept coming back year after year, to the delight of passionate fans, went out on a very high note in its final season.
Community - NBC
This may have been the last true season of Community due to Dan Harmon not coming back next year, but thankfully it was one of the best in television history.  "Remedial Chaos Theory" and "Basic Lupine Urology" were instant classics, and there wasn't a bad egg in the bunch.
Curb Your Enthusiasm - HBO
Curb, on the other hand, had a couple of duds - the Rosie O'Donnell ep comes to mind - but LD and the gang came through with some fantastic half hours of tv that all was forgiven. Whether it was eating the "Palestinian Chicken" or fighting with "Michael J. Fox," Curb delivered the laughs once again.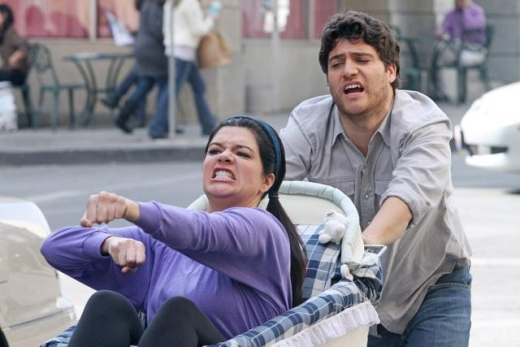 Happy Endings - ABC
Unlike most of its bandwagon fans, I saw the greatness of Happy Endings in its first season. That greatness came through in droves during 2011-12, showing the world Elisha Cuthbert's, Adam Pally's, and the entire gang's comedic excellence, while showcasing the many physical comedy skills of one Mr. Damon Wayans, Jr.

It's Always Sunny In Philadelphia - FX
In its seventh season, Always Sunny found a rhythm that hadn't been matched by the series in a long time. Maybe it was Rob McElhenney putting on all of that weight, or maybe it was just a better batch of stories, but the gang had us laughing all the way to the fantastic finale at the high school reunion.

Wilfred - FX
Pushed aside by many early on its first season due to its ridiculous concept and multitude of bong and poop jokes, Wilfred turned into one of the smartest and most thought provoking comedies by the end of the year. Jason Gann's brilliant comedic timing as the eponymous dog makes it a must watch in season two.

Now it's your turn TV Fanatics!  Which shows would make your Emmy Wish List for Outstanding Comedy Series?

Dan Forcella is a TV Fanatic Staff Writer. Follow him on Twitter.

Tags: Emmy Awards