With a ton of new shows airing this fall, we here at TV Fanatic are giving readers a look ahead into what's worth a valuable spot on your DVR. 
So far, Matt Richenthal has previewed Last Resort and 666 Park Avenue; while Dan Forcella told you to take a trip down to Nashville. 
I'm here to fill you in on one of the CW's new dramas - and let's just say Katniss Everdeen isn't the only person making bows and arrows popular. This fall, the network will premiere Arrow, a drama based on the superhero comic "The Green Arrow."
-------------------------------------------
When It Airs: Wednesdays at 8 p.m. on The CW.
Who It Stars: Stephen Amell, Katie Cassidy, Willa Holland, Colin Donnell, Paul Blackthorne, Susanna Thompson and Jamey Sheridan.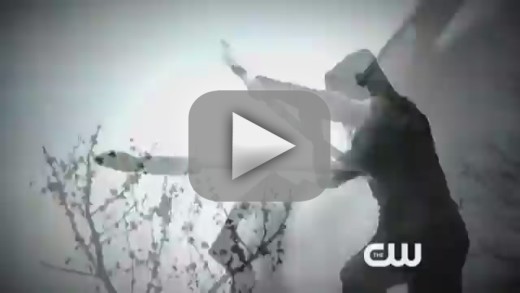 What It's About: Oliver Queen, debaucherous and sexy son of billionaire Robert Queen, is discovered alive five years after the family ship went down at sea. As the only survivor, Oliver must hide what he knows and how the island changed him, while trying to right the wrongs his family and others have done to his beloved Starling City. He also tries to make amends with former girlfriend Laurel Lance.

Why You Should Watch It: Well, Stephen Amell's abs for starters. The story is engrossing and it was very well cast. It's more than just a superhero story, particularly because Arrow doesn't have super powers and his skills are all learned. Oliver's quest to bring justice to Starling City while hiding all the things he learned on the island will keep you hooked. After all, balancing a playboy lifestyle and crime fighting persona is a lot of work!

The story is also easy to follow for newcomers who aren't familiar with The Green Arrow story. 

Why You Might Pass: If you aren't into crime fighting, superhero shows this probably isn't for you. Also, you may be pissed that Justin Hartley wasn't cast as Arrow after his stint on the Smallville. Too much comparison to the real comic books will not bode well for you.

Recommendations: Definitely watch. This is going to be the hottest new show on The CW fall line up. 

Leigh Raines is a TV Fanatic Staff Writer. Follow her on Twitter.

Tags: Arrow, New Show Previews