South Park Season 17 Episode 10, the long-running Comedy Central staple's farewell to 2013, was sure to hit home for any fans, or haters, of Kim Kardashian.
Heck, anyone remotely familiar with who Kim Kardashian is could appreciate South Park Season 17 Episode 10's lampooning of the reality star and her fiance.
In this pop culture-centric installment, Wendy tries to prove how much pressure little girls feel to look like celebrities. Kim, of course, was the poster child.
This well-thought-out premise and meaningful arc for Wendy, combined with the return of Kanye West and all the hilarious references therewith, made for many laughs.
Overall, it was another high note for the series, and we recommend you check it out for yourself. Click to watch "The Hobbit," South Park's season finale, below!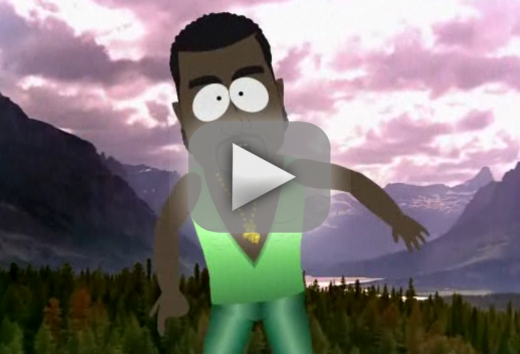 Tags: South Park
Want more South Park?
Sign up for our daily newsletter and receive the latest tv news delivered to your inbox for free!
More From TV Fanatic
These characters have all served their country well. In honor of Memorial Day, we salute them.
On the South Park season finale, Kyle must stop Cartman from rigging the results of the election for a rather shocking reason.

On South Park, Jesus and Stan try to clear their names after they're revealed as frauds for the wristband-based causes they promoted.

On South Park, Stan must find a way to save his friends from a gang of criminals and survive his dad, who is slowly going insane after buying a Blockbuster, all by using the power of FaceTime.
---