Someone will die on the Revenge Season 3 finale, this much we know.
But will someone also be unmasked?
The official ABC teaser for Revenge Season 3 Episode 22 teases the culmination of a years-long feud between Emily and Victoria, with the latter seemingly on to the former's identity.
I know who you are, she intones below. You're Amanda Clarke!
"Lives will be lost and fates will be altered, but who will rise victorious?" asks the network synopsis for "Execution." Check out the intriguing trailer now and take your best guess: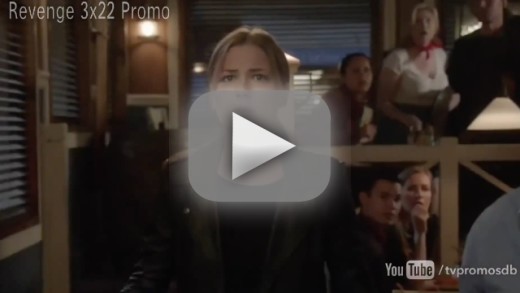 We've also posted a number of images from the upcoming finale. Click through them here:
Victoria and Emily go head to head on the season finale of Revenge. "Execution" is the 22nd episode of the show's third season.