Elementary Season 1 Episode 3: "Child Predator" Photos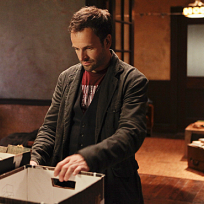 Added:
Displaying 1 photo
Around the Web
Want more Elementary?
Sign up for our daily newsletter and receive the latest tv news delivered to your inbox for free!
Watson: So what now? We go back to the Castillo house and talk to the parents more?
Sherlock: You're doing it again - talking.
Watson: What? I'm not supposed to talk?
Sherlock: Situations like these cases require my total concentration. I talk to you, never the other way around.
For future reference. When I say I agree with you, it means I'm not listening.

Sherlock