Just in case you need to be hit over the head with a hammer and told what the heck was going on, this week's episode of One Tree Hill was about what comes next. 
In "Nobody Taught Us To Quit," the phrase kept coming up time and time again, but I was most interested when the show actually took a look back.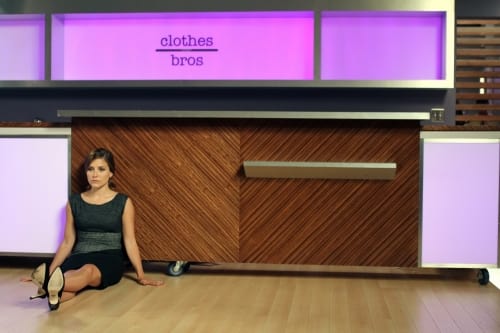 First, we started the episode out with another "Dear Lucas" from Haley James Scott, and with rumors of returns by Chad Michael Murray and Hillary  Burton looming, I can't help but get excited at the thought.  Using this device in every episode must be a way of foreshadowing that Lucas is going to be that much more important this season.
And then there were a bunch of "remember that?" moments that also made me smile.  We had Brooke talking about when her parents lost all of their money back when she was in high school.  Then, we got a nice moment between Nathan and Mouth, talking about when the latter didn't report the bogus story about Nathan on TV.
Even Jamie got in on the action, as he remembered how sad Nathan was when he was a belligerent drunk in his wheelchair.  I don't know what their problem was: that was my favorite version of Nathan!  I love the down-on-his luck a** hole character.  And when Brooke thinks that her and Haley used to hang out under some bridge, she is informed that Haley was "tutor girl" and she wasn't cool enough to hang out with Brooke. 
I hate it when shows pretend like the main characters have always been best friends, so it was nice to see the writing show respect for the past.
But, again, this episode was trying to look forward.  Clay gets out of the hospital, Brooke liquidates the company, Nathan retires from basketball and Mouth attempts to embark on another broadcasting career.  I'm going to take a week off from bashing on Clay and Quinn because their story was mostly on the back burner this ep.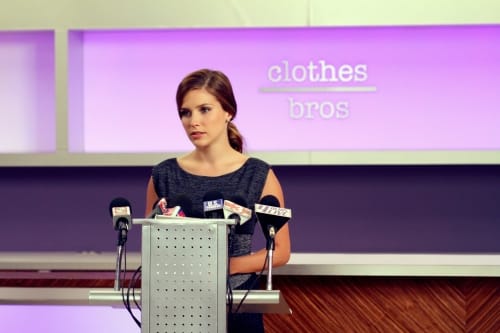 Instead... it's Mouth's turn! Wow, I can't stand this guy.  That act he pulled in front of the camera for Julian's documentary?  Can it get any worse than that?  It was an obvious move, but it was also cringe-worthy. Then again, the kid was right.  Mouth lazing around in his pj's, watching infomercials, was almost as bad.  Then, by episode's end he gets website dropped by Nathan on TV and starts to get thousands of hits?  Did anyone deserve a break like that less than Mouth?  I don't think so.
Nate was all over the place this week.  Trying to make sure Clay didn't get mad about his retirement, then trying to help him out with his clients while he recovered, a few nice moments with Mouth, Julian and Brooke, plenty of fatherly convos with Jimmy Jam.  A solid ep on all Nathan Scott fronts.  But as the episode kept asking, what does come next?
How will Brooke deal with being poor?  How will Nathan, and the rest of his family, deal with a lack of basketball?  How will Clay and Quinn handle recovery?  How about the Chase/Alex/Mia saga?  It should get interesting. What did you think of the episode?
Other thoughts:
Victoria: "I leave you alone for a few days, and you go back to being that stupid girl who follows her heart. I never cared for that version of you."  HELLO! Victoria. We all love that version of Brooke.
The opening theme song this week was performed by Matthew Ryan.  I did not enjoy it at all.  It didn't fit at all with the pictures on the screen.
Funniest scene of the episode had to be Nathan making fun of Julian's purse.
This was the third episode of the series directed by James Lafferty.  He previously directed one episode in each of seasons six and seven.
Sophia Bush does "on the verge of crying" extremely well. Bravo.
Remember to visit our updated section of One Tree Hill quotes every week!
Dan Forcella is a TV Fanatic Staff Writer. Follow him on Twitter.