Mike and Harvey did a lot to "Bail Out" people close to them this week, while Trevor once again made life difficult for the former, placing him in harm's way - much to the consternation of Harvey, who has always discouraged Mike's continued involvement with his old pal.
It seems the fast-track to success is inevitably wrought with speed bumps.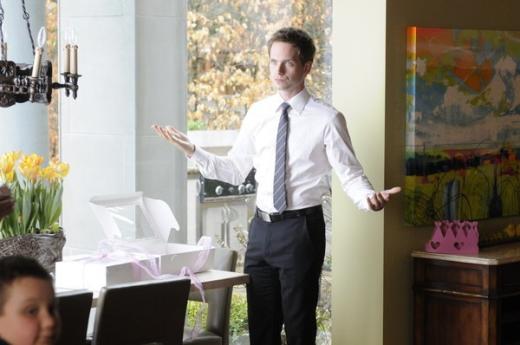 I enjoyed this episode of Suits because it's the first time we've truly seen Harvey's interactions with longtime friend Ray. Harvey seems so much like an island it's hard to imagine him sharing mix-tapes with his driver. 
I'm sure part of the reason he defended him so fervently had to do with the fact that he was also fighting for himself. His slew of objections was my favorite example of that fervent self-advocacy, but Harvey and Ray seem to genuinely share interests as well. Like music, for example.
Harvey didn't stop there. He also took care of Mike and Trevor by leveraging the debt collectors with his legal services. It was a big risk to take, a risk you only follow through on for a dear acquaintance. While Mike may have had reservations about his friendship with Harvey, it's something even Trevor can recognize when he sees it.
I'm hoping this is the last time we see Trevor for a while. The conflict has run its course, don't you think?
The opposite can be said about Mike's grandma. Let's have more of this woman! We haven't seen much of the old lady over the past couple weeks, but Mike did reflect on the important role she's played in his life a bit. It's these little glimpses into the past that I'm really itching to learn more about. And not just for Mike, either.
Other highlights from this installment:
Discovering that Donna has a deceptive side and can cry on cue. She really messed with Louis's head. Also his funniest moment so far this season.
The Mike Ross replica doll Joy made for him [I want that doll, by the way].
Acknowledgment of an as-yet-unseen Harvey Spector replica doll.
The "Puppy Analogy."
Mike's continued failure to know the details of life at Harvard Law.
Harvey's To Kill A Mockingbird reference.
"Bail Out" was a testament to what friendship truly is, what it isn't and what it could be. Think about it: How far would you go to bail out a friend?
C. Charles is a TV Fanatic Staff Writer. Follow her on Twitter.