Nate Getz, the one-time psychologist on NCIS: Los Angeles, left the office to go into the field, leaving his character's whereabouts shrouded in mystery, but capable of returning at any time and place.
Well, in early April, Peter Cambor will reprise the role of Nate, and this time his perceptive skills will clue him into an intriguing development within the ranks of the OSP team, according to TV Line.
What might that be, exactly?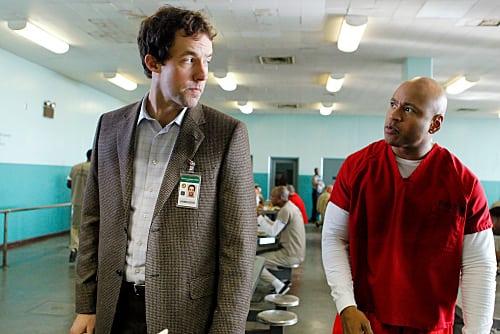 "As well as playing a pivotal role in the case under investigation [that week], Nate also makes a discovery of his own about Nell ... and her feelings for Eric," NCIS: LA show-runner Shane Brennan says.
In last February's "Lockup," it was hinted that Nate and Nell a connection that has yet to be explained. Will we learn more about it? That remains to be seen, and sadly, Nate will skip town after that week.
Brennan says he's always looking for chances to bring him back, however.