While TV Fanatic readers duke it out over The CW's top star, that network has announced a re-branding campaign.
In an article that first appeared in the August 3 issue of The Hollywood Reporter, Executive Vice President of Marking and Digital Programs, Rick Haskins, says the network will rollout the "TV Now" campaign in August - plastering it on ads for new shows Arrow, Emily Owens, M.D. and Beauty and the Beast - in an effort to promote The CW's many platforms.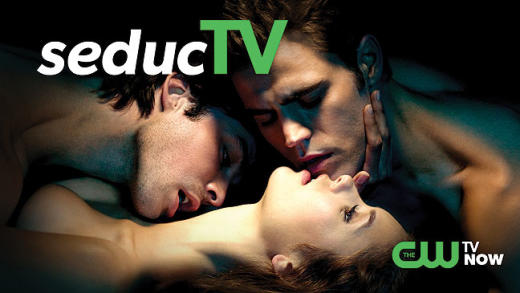 "One of the things that we kept hearing was that this is a generation of people who say, 'I know what I want, when I want it, how I want it, and I want it now,' " Haskins tells the trade. "We wanted this to be emblematic of who we are for them, and we are TV now."
The CW logo will remain, as you can see in the sample Vampire Diaries spot above.
Look for "TV Now" to appear on screen during CW episodes this fall, and for the network to continue to promote its new deals with Netflix and Hulo, along with CWD, its upcoming digital platform that will be part of CWTV.com.
Matt Richenthal is the Editor in Chief of TV Fanatic. Follow him on Twitter and on Google+.