2012 was a terrific dozen months in television. But even more so for some actors and actresses than others.
In our year-end countdown - which thus far has included the Funniest Show of 2012, the Best Character, the Best Episode, the Best Male Performance, the Best Female Performance, the Best Couple, the Best Villain, the Best Feud and the Best New Show - we've now arrived at the following question for our staff and readers:
Who was the breakout star of 2012?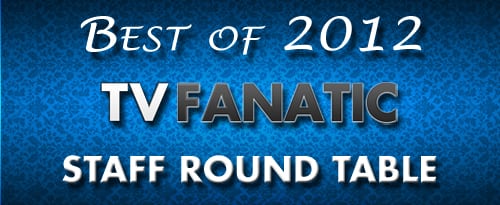 Christine Orlando: Josh Henderson as John Ross Ewing III on Dallas. Playing JR Ewing's son is no small role, but Josh manages to infuse John Ross with the deviousness of his father and still makes me believe there's a big heart inside this character. I went into the new Dallas thinking I'd be rooting for Christopher Ewing, but it's been John Ross all the way since Henderson hit the screen.
Miranda Wicker: Melissa Benoist and Jacob Artist on Glee. They've helped give new life to an ailing show - and Jacob's not bad on the eyes. Honorable mention from the same show goes to Blake Jenner, winner of The Glee Project Season 2. He's been a seamless and excellent addition to the cast and I hope Ryan Murphy keeps him around for more than just seven episodes.
Steve Marsi: Gabriel Mann on Revenge. The wardrobe, the lines he utters every week, the fact that he gets to often stand across from Emily VanCamp. The guy has had a good year.
Kate Brooks: Stephen Amell. I know he's been in other projects, but he's really something on Arrow.
Matt Richenthal: Kerry Washington. An acting veteran, it all came together for Washington in 2012. She's the face of one of TV's most buzzed-about shows (Scandal) and darn if she didn't squeeze every drop of emotion out of her scenes in Django Unchained. A great actress.
Eric Hochberger: Jessica Pare of Mad Men. Three words explain why: Zou Bisou Bisou.
YOUR turn, TV Fanatics: Who was the breakout star of 2012?